News
Colonial to return in 2018 as "Fort Worth Invitational," continues to seek future financial backing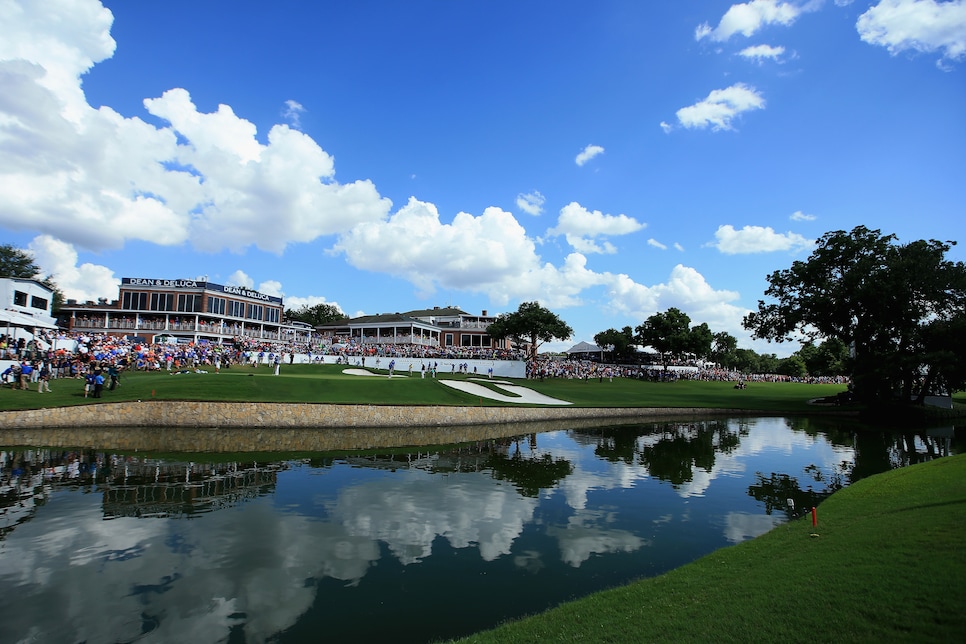 The past few months have painted a bleak future for the PGA Tour at Colonial Country Club. Dean & DeLuca backed out of a six-year deal as the tournament's sponsor just two seasons into the agreement, and, against the backdrop of the tour's upcoming schedule changes, securing financial support had proved problematic.
However, while its long-term viability remains up in the air, the club announced on Wednesday that four companies—American Airlines, XTO, AT&T and Burlington Northern Santa Fe—contributed $2 million each to keep the Colonial afloat for 2018. In a tribute to the local support for the event, the competition has been renamed "The Fort Worth Invitational."
"We are thrilled, and think it very appropriate, that this year's tournament will be named the Fort Worth Invitational," Colonial president Rob Doby said in a release. "The City of Fort Worth, the business community and our fans have played a huge role over many decades in making this event what it is today. It is as much their tournament as it is the members of Colonial Country Club."
Questions still remain, such as its future place on the tour schedule; Colonial wants to keep its May date, while sources have floated a move to the fall. Moreover, the four companies' pledge is a one-time arrangement, and future commercial promotion is key for survival.
"As we look to 2019 and beyond, we will continue to work with the PGA Tour in securing a title sponsor to ensure the event will be a part of the PGA Tour schedule for many years to come," said tournament director Rob Hood.
The Colonial is the longest-running tour event still conducted at its original host site. It was first played in 1946, and is known for its relationship with Ben Hogan, a Fort Worth resident who won the tournament five times.