Takeaways
A major winner's compelling comeback, Euros on the rise and the clever beauty of Harbour Town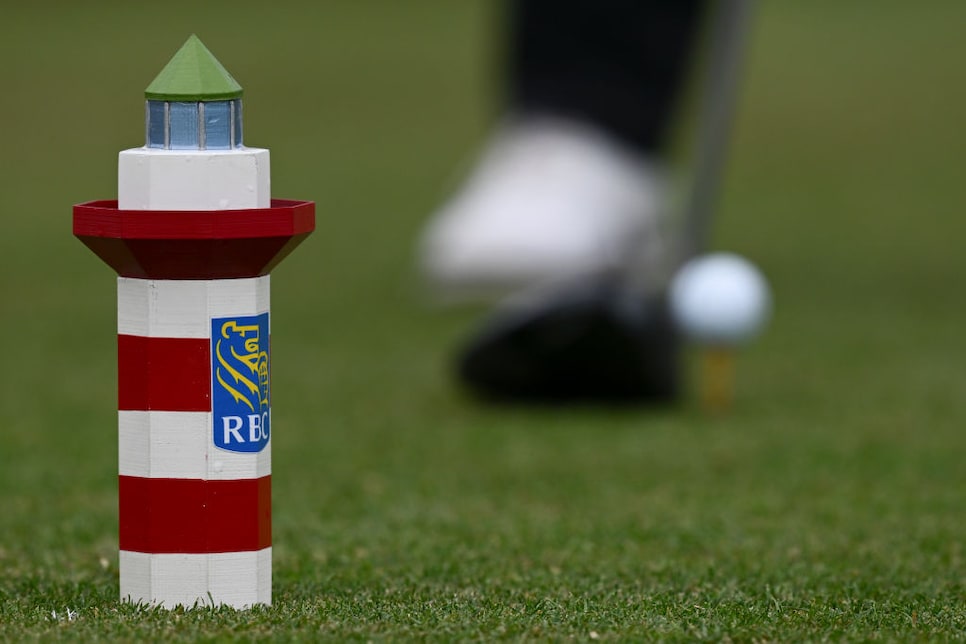 The arrival of the LIV Golf into the world of professional golf upended professional golf in every way—and its butterfly effects are still being felt.
In many ways, Walker is the kind of player you could've seen landing on the Saudi-funded circuit: a former Ryder Cupper and major champion whose best years are likely behind him, but still capable of doing something in his half a decade before becoming eligible for the PGA Tour Champions. A golfer who, after a tough battle with lyme disease, which sapped him of his strength and cut short his prime, you could forgive for hunting for one last paycheck.
For whatever the reason, LIV wasn't in Walker's future. Instead, its arrival sent the dominos falling in a different direction.
At the end of last season, Walker finished 201st on the money list with a little more than $201,000 in seasonal earnings. That was enough to lift him to 59th on the official career money list. But after the nine LIV defectors were removed, Walker found himself in 50th place—and eligible for a one-time, season-long exemption to play on tour.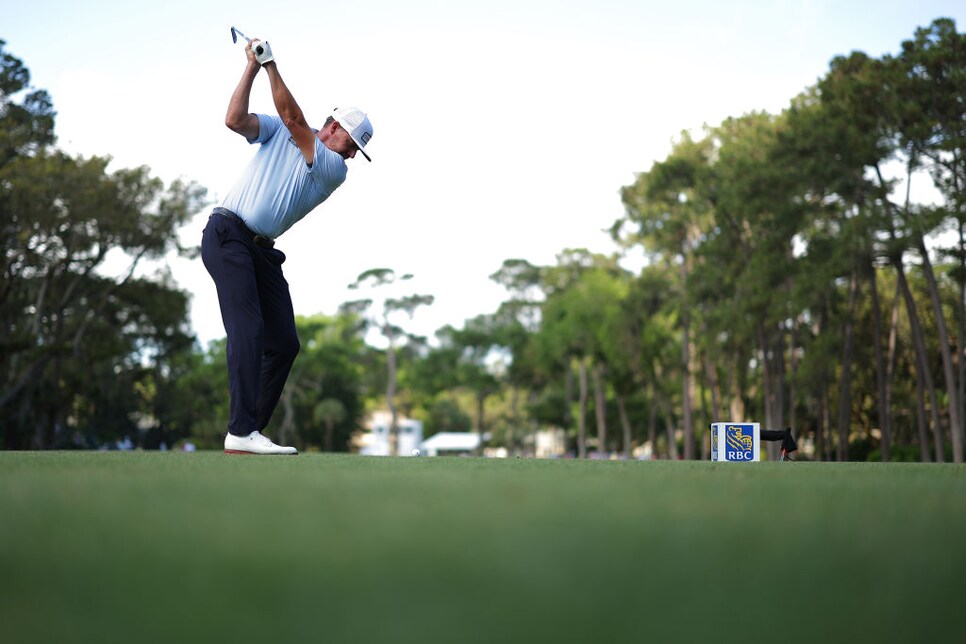 Walker had thought of retiring before. Now, he had been given one last chance—and was adopting a new attitude to go along with it.
"I shifted gears. I was going out there to let loose and have fun as opposed to just a grind," he said. "Going into the first tournament, should I go practice? Should I just go out and start winging it? We winged it, and I played pretty damn good that first week. I think I led the field in birdies."
More playing, less practicing. More fun, less stress. The results have been hit-or-miss so far, with eight missed cuts and three top-25s in 12 starts this season. But his new method is certainly working at the RBC Heritage. Back-to-back 65s means Walker will go into the weekend at 12 under, and with a three-shot lead over Scottie Scheffler, Justin Rose and Xander Schauffele.
"If you can't get into playing well and letting it go on the weekend, then what are you out here for?" he said. "Then it's time to step on the gas and try to win. I've never felt like I've ever been afraid to go win a golf tournament."
Golf's contrasting Big Three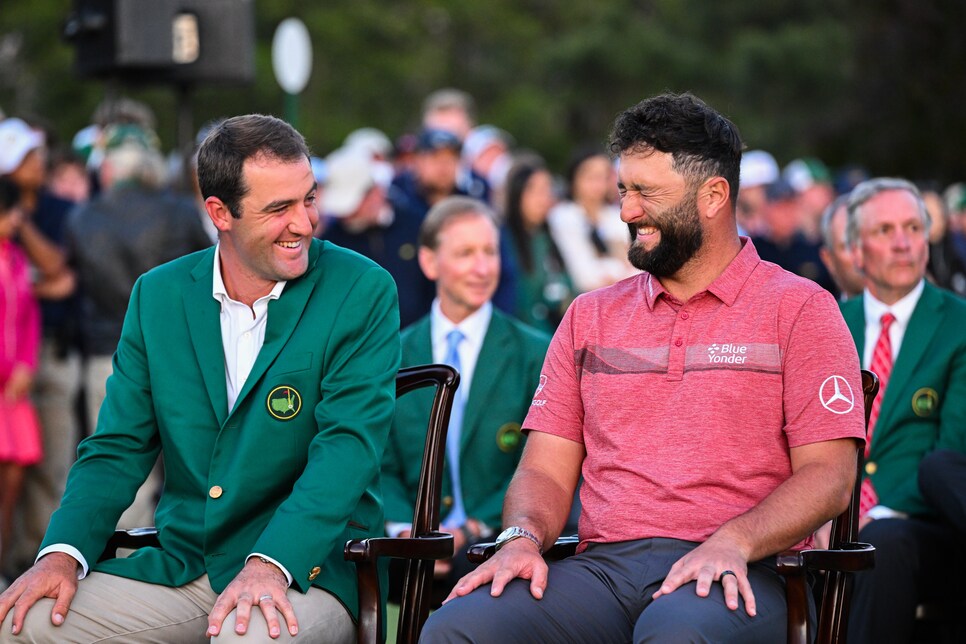 Rory McIlroy, Jon Rahm and Scheffler are golf's Big Three of the moment. The latter two are drawing quite a contrast to the former.
Whereas McIlroy has relished the role as the PGA Tour's unofficial spokesman, Rahm and Scheffler have been more passive in their support. It doesn't take long for the conversation to shift back to their games.
On the course, the last two weeks have been especially stark. Rahm won at Augusta, of course, while things didn't go McIlroy's way, and he missed the cut. Scheffler had his own troubles: He couldn't buy a putt, but finished T-10 anyway. McIlroy was so tired after Masters week he potentially forfeited $3 million to stay home. Scheffler and Rahm fought through and go into this weekend at T-2 and T-16, respectively.
"People pay their hard-earned money to watch me perform. It's my job to perform," Rahm said after his second-round 64. "They don't care if I slept good or bad, I feel good or bad. It doesn't matter. As a competitor, I'm not ducking anything in that sense. I'm going to go out and try to shoot low."
Harbour Town isn't one of those courses you'd like to see players play every week. And not one that could ever conceivably host a major. But it's a truly fantastic course—personally, one of my favorites—and for the golf nerd, it makes for one of the best events to watch of the year.
Harbour Town is like a golf course that has mastered the art of moneyball. Not relying on huge amounts of land or resources, but rather, standing toe-to-toe with pros by a clever use of trickery and smarts.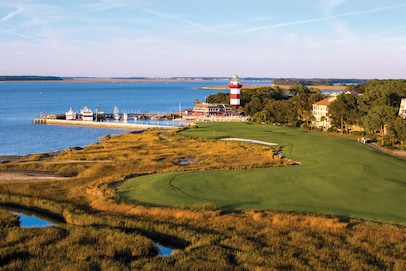 Public
Hilton Head Island, SC
In the late 1960s, Jack Nicklaus landed the design contract for Harbour Town, then turned it over to his new partner, Pete Dye, who was determined to distinguish his work from that of rival Robert Trent Jones. Soon after Harbour Town opened in late November 1969 (with a victory by Arnold Palmer in the Heritage Classic), the course debuted on America's 100 Greatest as one of the Top 10. It was a total departure for golf at the time. No mounds, no elevated tees, no elevated greens—just low-profile and abrupt change. Tiny greens hung atop railroad ties directly over water hazards. Trees blocked direct shots. Harbour Town gave Pete Dye national attention and put Jack Nicklaus, who made more than 100 inspection trips in collaborating with Dye, in the design business. Pete's wife, Alice, also contributed, instructing workers on the size and shape of the unique 13th green, a sinister one edged by cypress planks.
View Course
Each hole offers players certain windows they need to hit it into. If they don't, a savvy use of trees and interesting hole shapes blocks out players, either partially or totally. Good shots are rewarded, bad shots punished but able to recover from, and average shots somewhere in between.
It's a Ryder Cup year, and right on cue, some key European stalwarts are stepping up. Rahm, obviously, has his green jacket. But at the RBC Heritage, Justin Rose, Tommy Fleetwood, Aaron Rai and Viktor Hovland all come into the weekend inside the top five. Welcome news for Luke Donald as he preps his underdog team for another upset in Rome.