News
As Jimmy Walker continues to battle Lyme disease, his wife reveals she's contracted it as well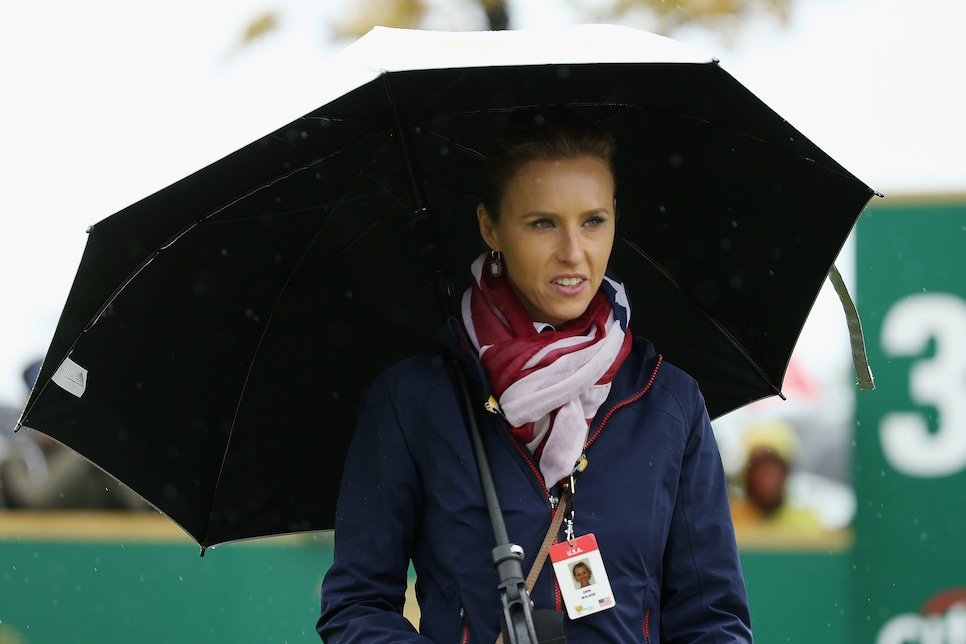 After a three-year stretch in which he won six PGA Tour titles and became a familiar face at both the Ryder Cup and Presidents Cup, Jimmy Walker had just one top 10 in 2017. Walker's announcement in August that he'd been diagnosed with Lyme disease helped explain his struggles on the course, but details of his battle with the condition from his wife, Erin, paint a better picture of just how difficult that battle has been.
On Wednesday, Erin wrote at length on her blog, Tour Wife Travels, about her husband's scary saga in an effort to raise awareness about Lyme disease. But she also revealed some unfortunate news of her own. In a sad coincidence, she's also contracted the disease.
"While it is not my intention to make this story about me, I believe a caveat is needed. After originally writing this blog post, I was also diagnosed with Lyme disease on December 15, 2017," Erin writes toward the end of her post. "Not wanting to make this post another four pages, I will update my blog www.tourwifetravels.com in the next few weeks with my own personal story and continued updates on Jimmy."
We're sorry to hear that and we wish the Walkers the best. In the meantime, Erin's writing provides important info about the disease. For starters, it's difficult to diagnose. After months of tests for various things, Jimmy finally got the call from a doctor pinpointing Lyme disease on the eve of the 2017 Masters as he was headed out the door with his wife to the Chairman's cocktail party:
But according to Erin, it was five months earlier when Jimmy started to feel off following a hunting trip. Lyme disease wasn't on the radar for Jimmy's doctors because it's rare in Texas. The couple knew something was wrong when Jimmy felt like he was constantly getting the flu and dealing with mood swings and "brain fog." Erin says a "brain disconnect" also affect Jimmy on the course, in particular with his chipping to the point he wondered whether he'd developed the yips.
As difficult as it was to diagnose Jimmy, finding the right treatment for Lyme disease proved to be even tougher. One course of action was for Jimmy to start the traditional Doxycycline therapy, but when he tried to play through that, he developed second-degree burns from the sun. Jimmy shut down all golf activity following the Players Championship.
Jimmy has tried other treatments -- Erin said he's been taking about 40 pills per day since being diagnosed -- but has settled on one that seems to be working.
"After meeting with both doctors we have decided on a new treatment plan that includes 'pulsed' tetracycline therapy; two weeks on the new antibiotic and two weeks off. This treatment will continue for the foreseeable future," Erin writes. "And that is where we stand today. He has done four "pulses" of the new antibiotic and four off cycles. He is finally starting to feel closer to normal again."