PGA Tour
Rory McIlroy WDs from RBC Heritage, eligibility for full 2022 Player Impact Program payment comes into question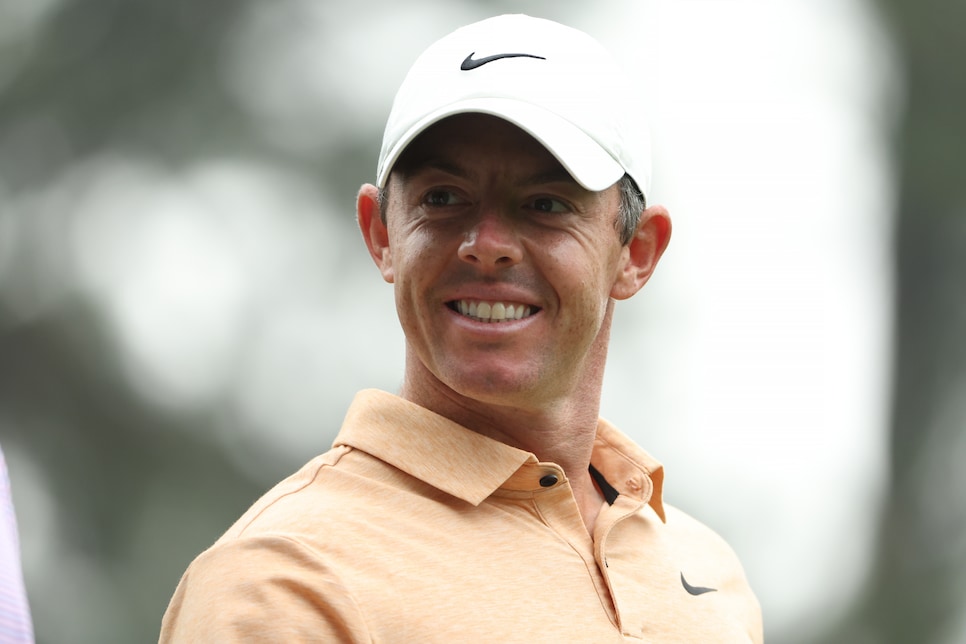 Masters fatigue isn't a documented medical condition, but it's one many tour pros who have spent weeks prepping to play in the year's first men's major say they suffer from after competing in the whirlwind of Augusta National. Perhaps that is the case for Rory McIlroy, who the PGA Tour announced on Monday had withdrawn from this week's RBC Heritage at Harbour Town Golf Links in Hilton Head Island, S.C.
No specific reason for McIlroy's decision is listed, so it's unclear why he has decided to pass on the event. However, it's not a stretch to connect it to his disappointing performance last week at Augusta National. McIlroy was among the pre-tournament favorites heading into the week, having finished second at the Arnold Palmer Invitational and third at the WGC-Dell Match Play. But the 32-year-old followed up an opening 72 with a second-round 77 to miss the cut for just the third time in 15 starts.
Whether his Masters performance precipitated the withdraw or it is related to something else, McIlroy's decision to skip playing this week would hardly be notable in most years; McIlroy has actually played in the tournament just twice in his career. But this year's RBC Heritage is one of the tour's new designated events, with a $20 million prize money payout on the line. And since McIlroy has already missed one designated event on the schedule—he skipped playing in the Sentry Tournament of Champions to start the year—a second absence could potentially have other ramifications.
When PGA Tour commissioner Jay Monahan outlined last August at the Tour Championship the plan for designated events in 2023, he noted that players who earned bonus money in the tour's Player Impact Program in 2022 would be required to play in all designated events in 2023 for which they have qualified. The tour later changed the criteria to allow players to skip one designated event. If a player failed to meet this requirement, he could risk receiving less than the full amount of money he earned via the PIP. That is what could potentially happen now to McIlroy, who earned $12 million for finishing second in the PIP in 2022, since he's missing a second event. Per PGA Tour guidelines, PIP payments are given to players in installments, with players who don't complete the designated event requirement in 2023 earning less than the full amount. However, there are exceptions due to injuries and all final decisions on payments are at the discretion of the commissioner. Sports Illustrated reported that McIlroy could lose up to $3 million.
Interestingly, when the tour outlined how designated events will work in 2024, officials dropped the requirement for PIP players to play in them all.
McIlroy isn't the only player to withdraw from the event. Jason Day, Alex Noren and Will Zalatoris have all dropped out of the event. The field still has 143 players in it. The field's size is supposed to be 132 players, so no players come of the alternate list for those who withdrew until the field shrinks to 132.