PGA TOUR
PGA Tour to allow top players to opt out of 1 elevated event for 2023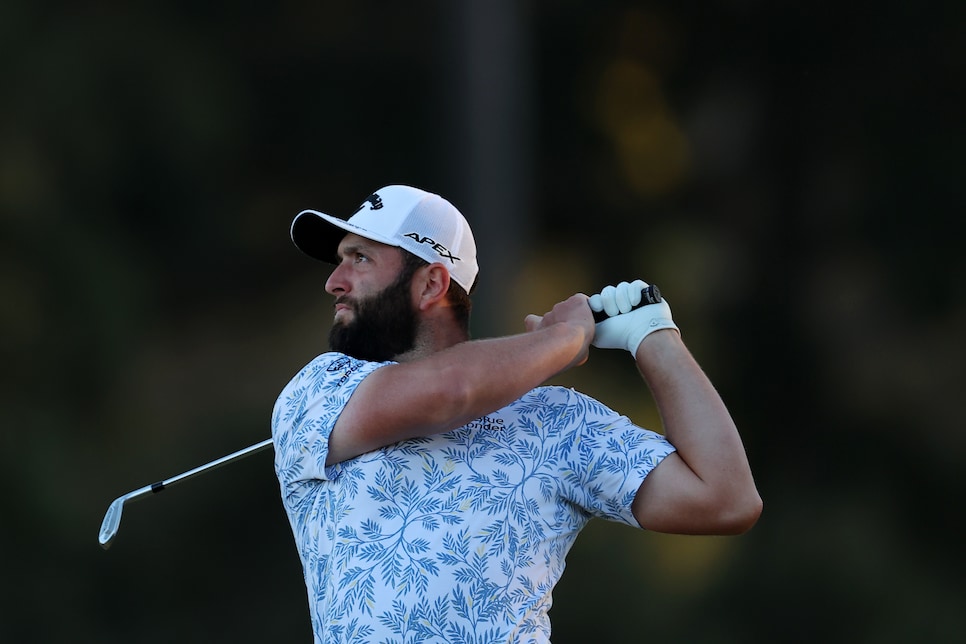 Top players have been granted some flexibility in the PGA Tour's plan to mandate participation in elevated events next year, according to a directive sent to tour members last week. The Associated Press was first to report the news.
The tour announced in August that players would be eligible for their portion of the $100-million bonus in the Player Impact Program only if they competed in the 13 elevated events plus three more of their choosing in the 2023 portion of the current schedule.
But the directive, a portion of which was read to Golf Digest, stated that the PGA Tour Policy Board has voted to allow players to skip one elevated event "for personal or professional reasons only." Furthermore, the board determined that a fall event could count as one of the three optional starts.
Still to be determined—and it's not clear if it will be discussed at the upcoming board meeting on Nov. 14 in Sea Island, Ga.—is whether players who hold membership on the DP World Tour would be allowed to designate an event on the European circuit as one of their three electives. The PGA Tour and DP World Tour forged a strategic alliance in 2020 and strengthened their merger last June with the onset of the rival LIV Golf series.
The PGA Tour's directive, sent to players and copied to tournaments on Oct. 25, explained that the policy board had determined that, "those players eligible for the distribution of the Player Impact Program are subject to the mandatory participation requirements, which states that they must play the elevated events, if eligible, and three additional FedEx Cup events. The policy board has adjusted this requirement to state that the player would be allowed to miss one of those elevated events for personal or professional reasons only. … They may count one of the fall events towards one of their three FedEx Cup requirements.
"The penalty for not satisfying all elements of the mandatory participation requirement is limited to the bonus distribution for the Player Impact Program."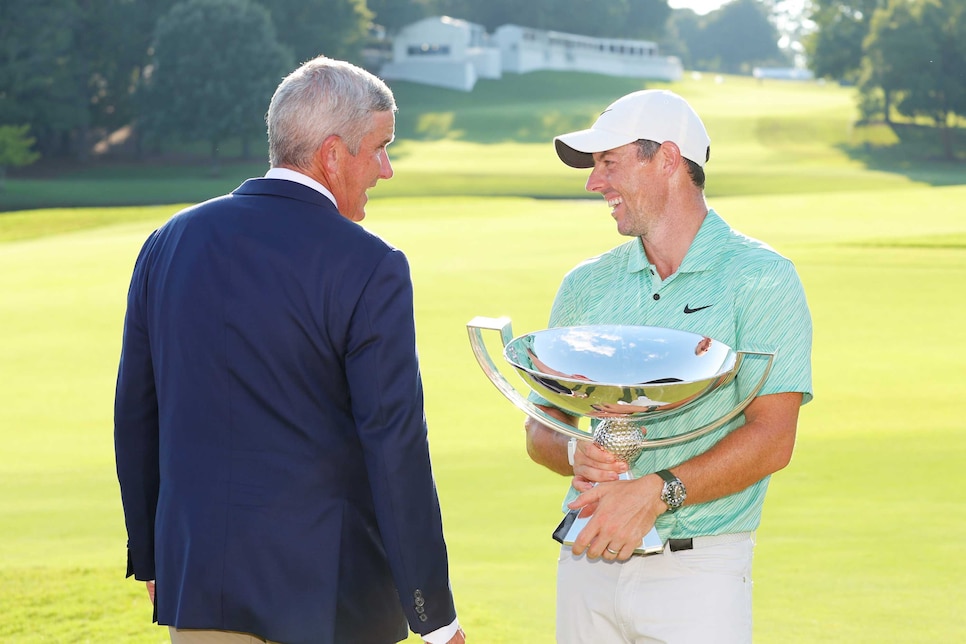 The penalty was not spelled out but is believed to be a percentage of their bonus.
This adjustment would allow the tour's best players more leeway in making their schedules next year. The tour confirmed two weeks ago that it had identified four additional tournaments to receive elevated status, joining the Players Championship, WGC-Dell Match Play, three invitationals, Sentry Tournament of Champions and the FedEx Cup Playoff events. The four additions are the WM Open, RBC Heritage, Wells Fargo Championship and Travelers Championship.
Without the new accommodations in scheduling, the elite players on tour faced making 20 tournament starts—including the four majors—in a span of 34 weeks, a decidedly heavy load. With an elevated event scheduled immediately after the Masters and U.S. Open, some voiced concern about trying to fit everything in.
"I'm not keen on playing after a major," said Jon Rahm, "but I've seen people do it and I've seen people do well, so there's no reason why you can't."