Fantasy Advice
RBC Canadian Open DFS picks 2023: Why I'm fading Rory McIlroy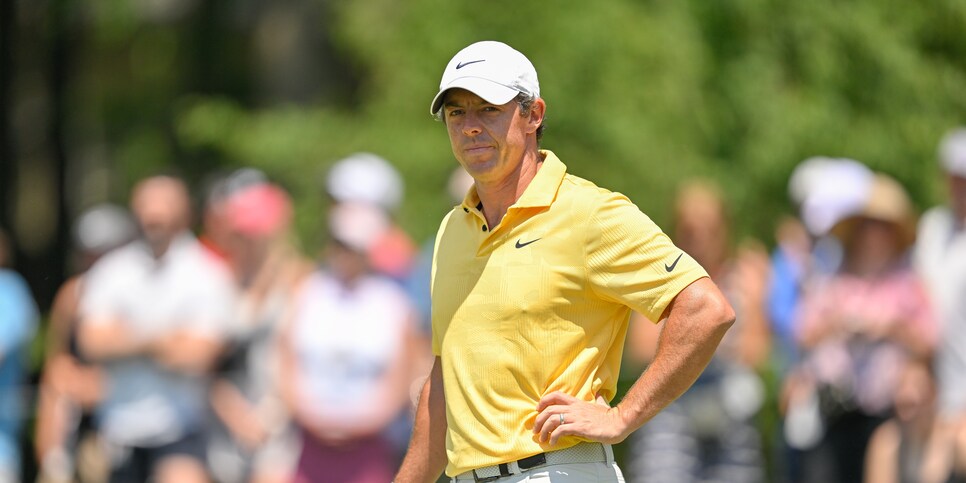 The PGA Tour heads north of the border for this week's RBC Canadian Open and a first-time venue, Oakdale Golf & Country Club. Technically, Rory McIlroy is going for his third straight Canadian Open victory, but the history is about as complex as you can get. He won it in Hamilton in 2019, then the next two editions were canceled before he won at St. George's last year. This will be an attempt to win three straight tournaments over five years at three different golf courses.
The course will definitely skew shorter than most par 72s on the schedule at just over 7,200 yards (with three par 5s and three par 3s on the scorecard) with a predominant theme of elevated tee boxes playing downhill with approach shots playing back uphill to elevated greens. Though we can't say anything definitive without any past tournament data, it does appear like most par 4s will be a driver-wedge for most of the field.
Here are the players who have my interest—and those who certainly don't—this week at the 2023 RBC Canadian Open
Golfers I'm Definitely Playing
Tyrrell Hatton ($10,200 DraftKings | $11,800 FanDuel)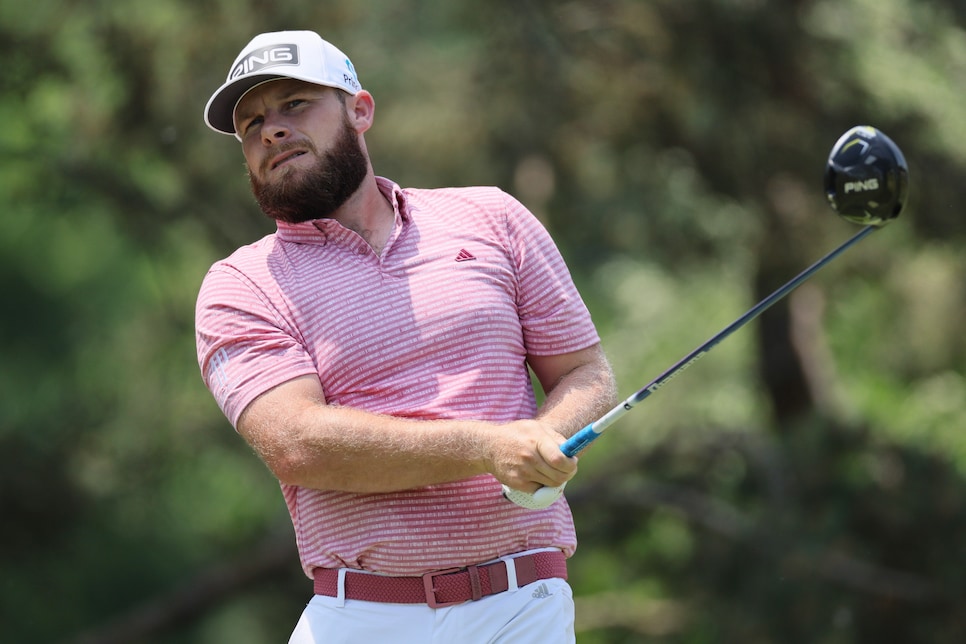 Hatton failed to break 70 last week, but that was plenty good enough at Muirfield Village—earning a T-12 finish. He was phenomenal with the longest and shortest clubs in his bag, ranking inside the top 10 both off-the-tee and in putting. It continues a stretch of top-tier play and now he gets a much weaker field to battle.
Justin Rose ($9,700 DraftKings | $11,100 FanDuel)
Over the past 36 rounds, Rose has gained 1.63 strokes per round—the second best of anyone in this field, according to the RickRunGood.com golf database. This season has been his best approach season (+0.60/round) since 2015, and he remains one of the best putters on tour. That's a dynamite combination.
Adrian Meronk ($8,600 DraftKings | $10,100 FanDuel)
Meronk is a global player who just earned a T-5 at the KLM Open a few weeks ago. His most recent stretch of four events also includes a win at the Italian Open, a T-40 at the PGA Championship and a T-21 at the Korea Championship. That's success on a diverse range of golf courses, which is usually an excellent sign.
Aaron Baddeley ($7,200 DraftKings | $8,400 FanDuel)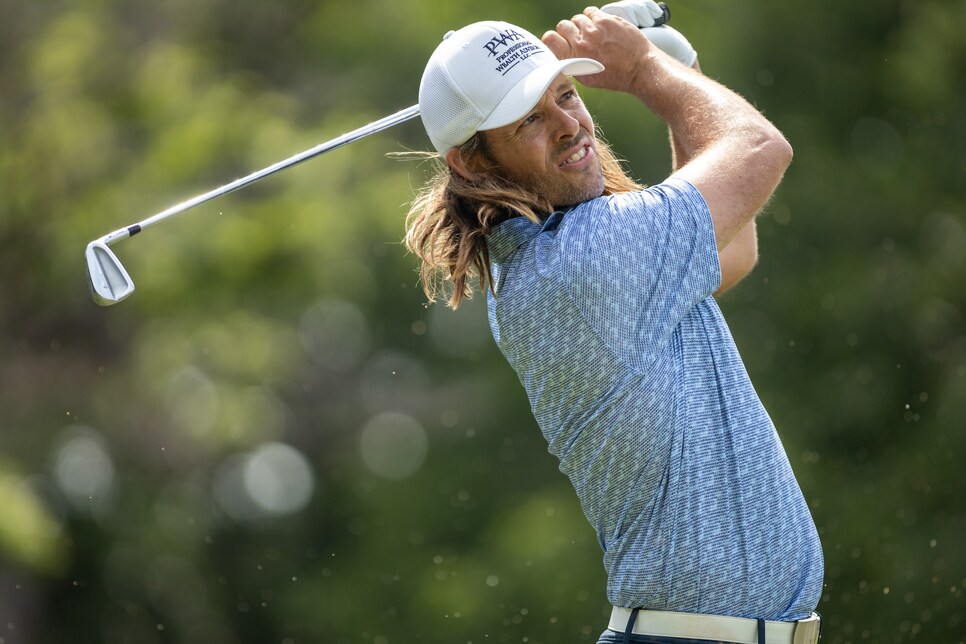 Baddeley has quietly been playing well, earning back-to-back top-25 finishes. His biggest weakness, off-the-tee play, won't be as penal this week at Oakdale. Playing a hair over 7,200 yards as a par 72, this will be one of the shorter courses on the schedule and will turn a bit into a putting contest. That's good news for Baddeley, who is still one of the best in the world with the flatstick.
Carson Young ($7,100 DraftKings | $8,500 FanDuel)
Young is proving his worth on tour right now, earning three top 25s in his past four starts and four such finishes in his past six. He's been splendid on approach, gaining multiple strokes to the field in five straight events, per the RickRunGood.com golf database. He has combined that with excellent putting, beating the field by over 10 strokes in his past five starts.
Sam Burns ($10,500 DraftKings | $11,400 FanDuel)
Burns has been all over the place recently, making him one of the most difficult golfers to handicap. He's put two solid weeks together in a row—a T-6 at the Charles Schwab and T-16 last week at Muirfield Village. His wedge play is better than the vast majority of this field, which will be a valuable skill-set at Oakdale.
Tommy Fleetwood ($9,600 DraftKings | $10,600 FanDuel)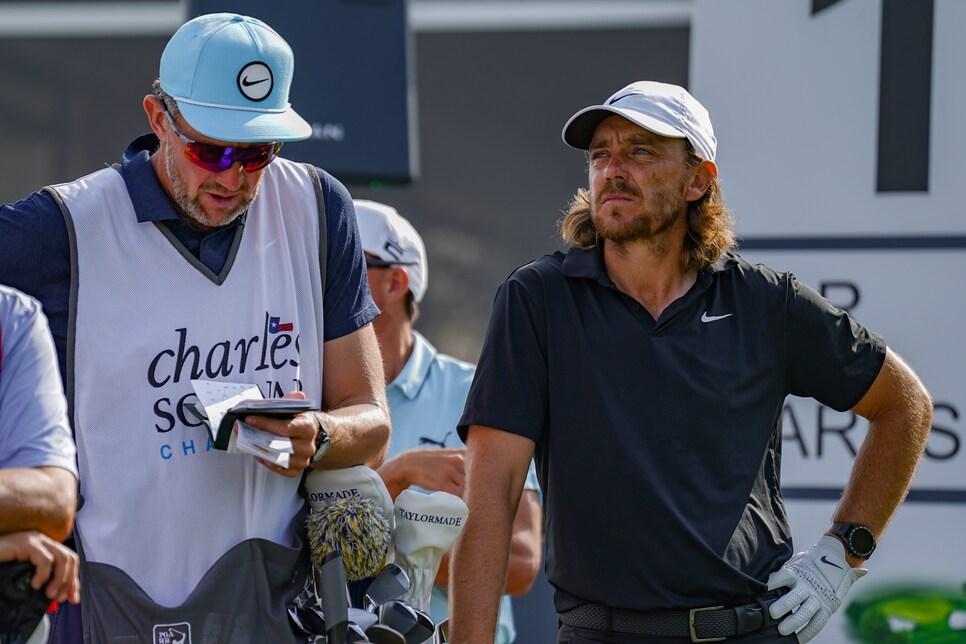 I'd be willing to forgive Fleetwood for his missed cut at the Charles Schwab Challenge. That was his first MC in 10 starts, and he had piled up five top 20s during that run. He's one of the most well-rounded golfers on tour, who will get plenty of short-iron and wedge opportunities this week.
Ludvig Aberg ($8,300 DraftKings | $9,700 FanDuel)
Augusto Nunez ($7,000 DraftKings | $7,400 FanDuel)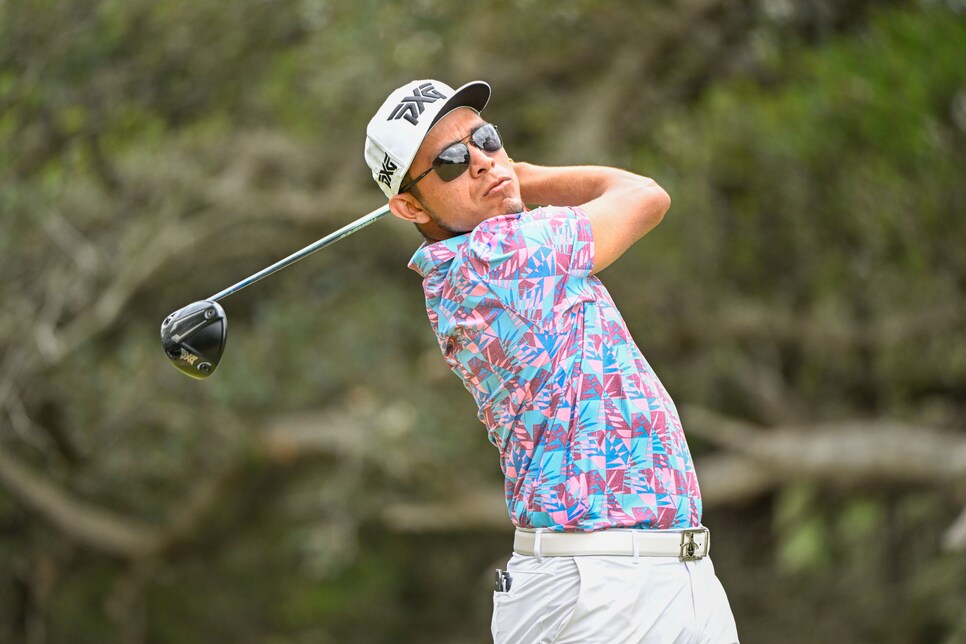 Nunez oozes raw talent but often struggles to put it all together for four rounds. He's played on both the PGA Tour and Korn Ferry Tour recently, gaining strokes in six of his past eight starts. His elite clubhead speed will be valuable this week, and we'll see if he can take another step forward in his professional career.
Sam Bennett ($6,900 DraftKings | $8,700 FanDuel)
Another freshly minted professional who you probably remember from his T-16 at the Masters. He played the Memorial last week and gained three strokes to the field over the first three rounds before giving them all back (and then some) en route to a 63rd-place finish. These young guys will be volatile, but they are talented and often better risk/reward propositions than the known entities in their price range.
Rory McIlroy ($11,500 DraftKings | $12,400 FanDuel)
It's true that McIlroy has won this event twice in a row, but remember that neither of those came at Oakdale. This course will likely turn into a wedge-heavy putting contest. While McIlroy is historically a decent putter, he has struggled with his flatstick in 2023. Additionally his wedge play has been less than sharp, and though he's coming off top-10 finishes at the PGA Championship and the Memorial, this is a potential lookahead spot for him before next week's U.S. Open. On a week where we think wedge play will be vital, I don't think that part of his game is at the level to where I feel comfortable investing at this price.
Sahith Theegala ($9,200 DraftKings | $10,400 FanDuel)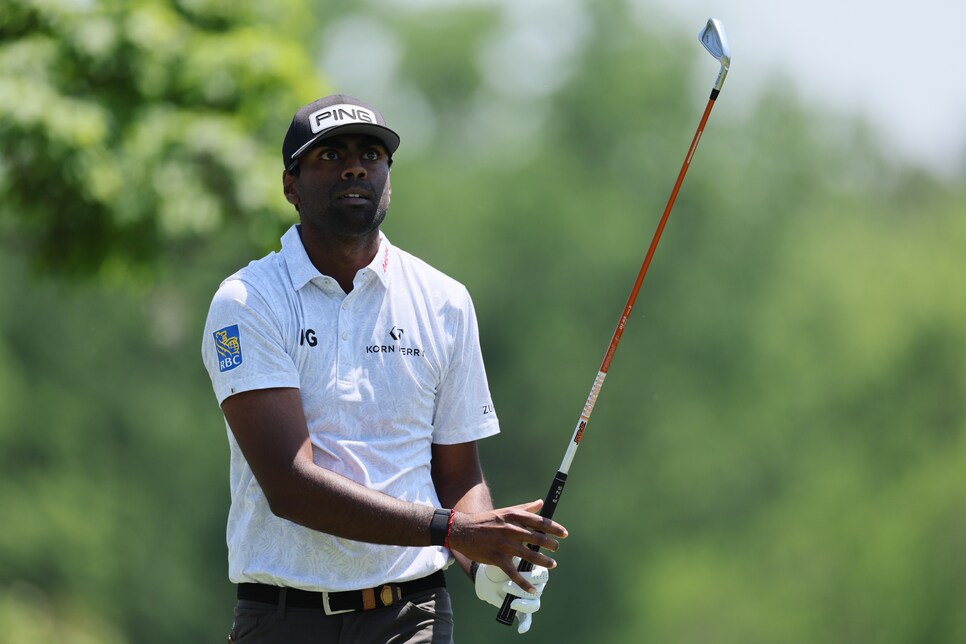 The metrics are starting to turn for Theegala—and not in the direction he'd like. He's lost multiple strokes off-the-tee in each of his last three starts for the first time in his career. His short-iron and wedge play isn't strong enough to overcome some of his deficiencies and will likely be a better wait-and-see option for another week on the schedule.
Nick Taylor ($8,100 DraftKings | $9,600 FanDuel)
It's always exciting to roster a Canadian at their national open, but Taylor hasn't given us much reason for optimism lately. He's missed back-to-back cuts and has lost strokes on approach in five of his past nine starts. He doesn't have a weapon in the bag to lean on this week and doesn't have a particularly wide path to the top of the board.
SH Kim ($7,300 DraftKings | $8,700 FanDuel)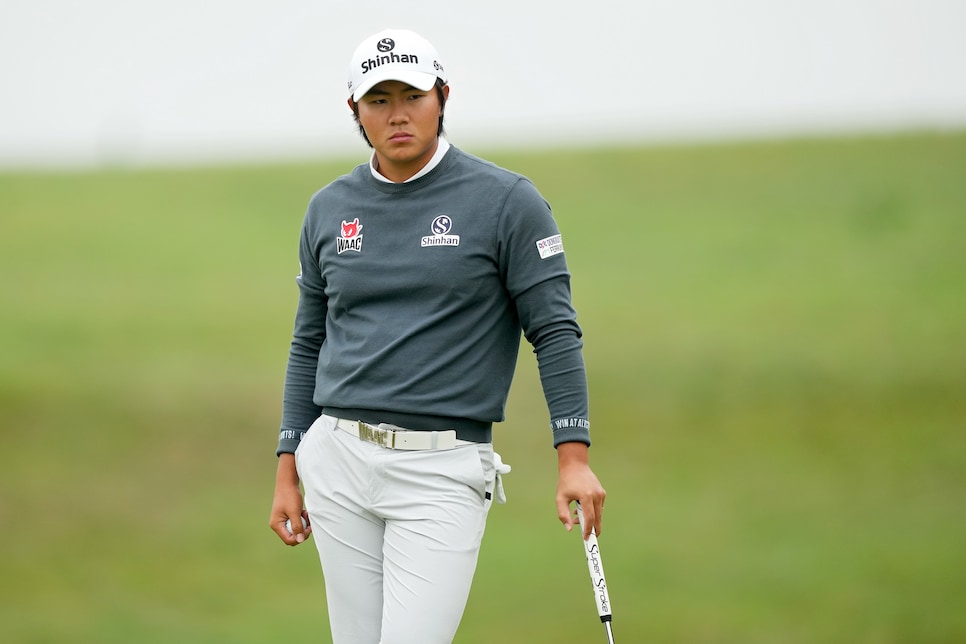 Kim's putting continues to regress, which will be challenging in a week that could turn into a putting contest. Over the past 36 rounds, Kim is actually losing 0.54 strokes per round to his own 100-round baseline. That's not the field average. It means he's putting much worse than he usually does, and he currently owns the third "coldest putter" in this field.
Doc Redman ($6,800 DraftKings | $8,000 FanDuel)
Redman gained 7.94 strokes on approach in his last start (AT&T Byron Nelson), the most of his career. That's great, but I'm not entirely convinced. There's likely some level of regression coming, and the last year hasn't had the results that he would be looking for. He has missed eight of his past 11 cuts and would be better suited on a course that demands long irons, not wedge play.