Fantasy Advice
RBC Canadian Open DFS picks 2022: Should you buy into the Canadian motivation narrative?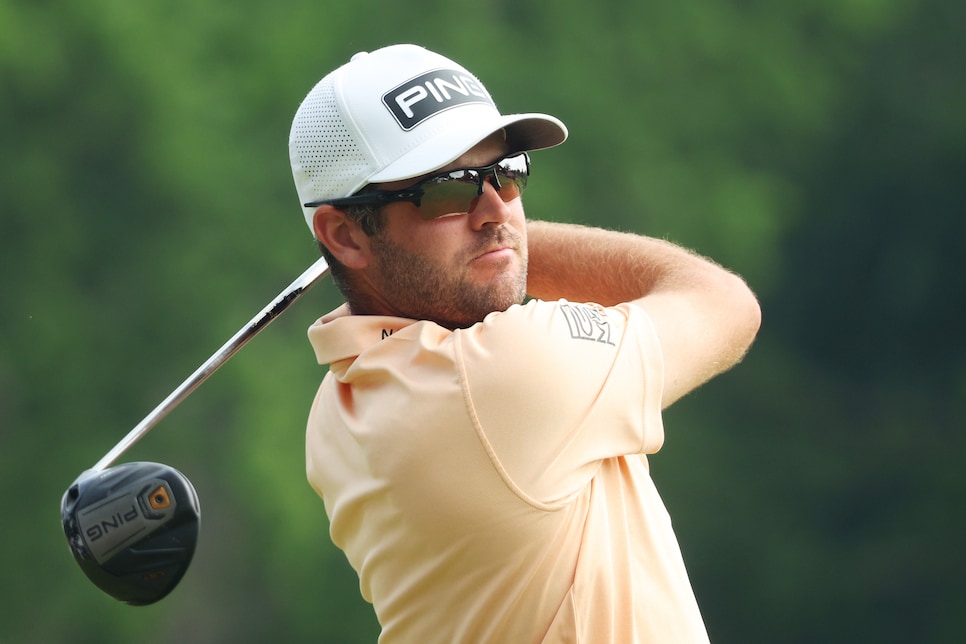 Photo By: Andrew Redington
For the first time since 2019, the PGA Tour returns to Canada! The RBC Canadian Open will be held at St. George's Golf & Country Club, which hosts for the first time since 2010.
You'll notice that most holes are tree-lined, but the trees do not encroach the fairway as frequently as some courses we've seen in the past few months. Being accurate off the tee will definitely be preferred but not necessarily required.
The most notable feature at St. George's will be the well-protected greens. There are seemingly bunkers at every angle and poor approaches will be punished. The scorecard offers a par-70, but it's a fairly unique setup. The course offers five par 3s and three par 5s for this field to tackle.
Here are my favorite plays and fades this week at the 2022 RBC Canadian Open.
Price range: $9,000 and above
High Upside: Sam Burns ($10,000 DraftKings | $11,700 FanDuel)
Fresh off his victory at the Charles Schwab Challenge, it's unlikely Burns will slow down. In the start immediately following his previous three wins, Burns has gained an average of 6.26 strokes to the field, per the RickRunGood.com golf database. He's one of only three golfers in this field who have gained more than two strokes per round over their past 24 rounds, so it's safe to buy into the excitement around Burns.
Safest Option: Scottie Scheffler ($11,100 DraftKings | $12,100 FanDuel)
One bad start. That's how I would describe the past four months for Scottie Scheffler. He missed the cut at the PGA Championship but has piled up four wins, a runner-up and two more top 15s all in his past 13 starts. He has 11 top-25 finishes during that stretch. This is more than a heater, Scheffler is just excellent.
Most Likely To Disappoint: Harold Varner III ($9,700 DraftKings | $10,400 FanDuel)
Varner has notoriously struggled on Sundays when he's been in contention. The problem when rostering him in DFS lineups is that his Sunday struggles are more like ejections. He doesn't drop two or three spots, he's liable to drop 23 spots on the leaderboard. Combine that with his lack of accuracy off the tee compared to his peers, and I'll settle on some better options.
Pick To Win: Corey Conners ($9,600 DraftKings | $11,200 FanDuel)
Conners bookmarked his week at Muirfield Village with 69s, earning himself a top-25 finish. That's his sixth-such finish in his past nine starts, and now he gets to go home. Insider reports can place Conners at St. George's for practice rounds often in the past few weeks. Even without the home-field advantage, he's one of the best ball-strikers in the field and has significantly improved his putting in recent months.
High Upside: Jhonattan Vegas ($8,500 DraftKings | $9,900 FanDuel)
Vegas won this event in back-to-back years in 2016 and 2017, but I'm not putting too much stock in those Ws because they weren't won at St. George's. I'm more interested in the elite ball-striking from Vegas that has resulted in three top-20 finishes in his past six starts. He shot a shocking 81 on Sunday last week to fall 33 spots to T-37, but I'm willing to forgive one bad round.
Safest Option: Rasmus Hojgaard ($8,300 DraftKings | $9,700 FanDuel)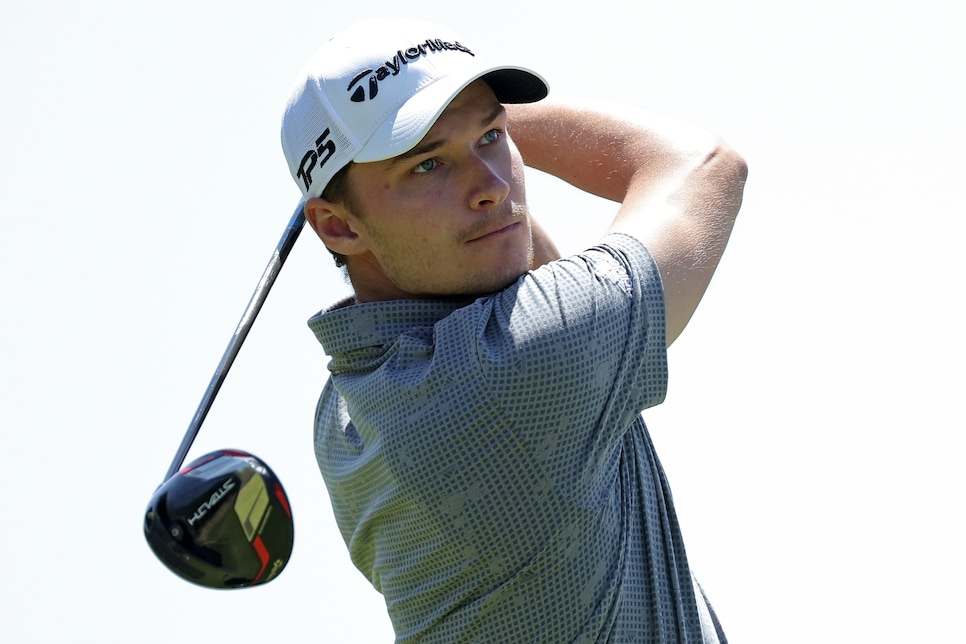 The 21-year-old Dane has played 11 events worldwide this year and has made the cut in every one of them. He's earned two top-16 finishes in his past three starts on the DP World Tour, and he hasn't blinked in his small sample of PGA TOUR experience. His two starts on this circuit have resulted in a T-18 at the Valero Texas Open and a sixth-place finish at the Corales Puntacana Championship.
Most Likely To Disappoint: Justin Rose ($8,800 DraftKings | $10,300 FanDuel)
Rose is currently in the midst of his second-worst off-the-tee season of his career, his worst approach season and his worst around-the-green season. That's a scary trio for a golfer still being priced on the higher end of the board. He'll need to find a scorching putter to contend this week.
Pick To Win: Keith Mitchell ($9,000 DraftKings | $9,900 FanDuel)
Mitchell has proven to be one of the better players on tour off the tee, ranking sixth in the stat category this season. The rest of his game has been volatile but he's gained strokes on approach in five of his last 10 events and has improved his short game significantly in recent months. He's the right kind of volatile when it comes to winning tournaments.
High Upside: Tyler Duncan ($7,500 DraftKings | $8,800 FanDuel)
Duncan has cashed three top 15s in his past six starts, and St. George's should be a generous setup for him. The few times a year where accuracy should prevail over distance is a good week for Duncan. Of all the golfers in the $7,000 range, he ranks fourth in SG/approach over the past 24 rounds.
Safest Option: Aaron Rai ($7,900 DraftKings | $9,200 FanDuel)
Over the last 24 rounds, no one in this price range has gained more strokes than Rai, who checks in at 0.77 gained per round. That includes four top-30 finishes in his past seven starts and only one missed cut along the way. He's gaining strokes in three of the four major categories, which should provide a solid baseline for St. George's.
Most Likely To Disappoint: Patrick Rodgers ($7,700 DraftKings | $9,500 FanDuel)
Rodgers has a very specific set of skills: Hit it far but crooked and putt well enough to make up for the rest of the concerns. Those are the polar-opposite skill-sets that I would like for St. George's this week. Rodgers is losing 0.34 strokes around-the-green over his past 24 rounds, and he's significantly less likely to find the fairway than his peers.
Pick To Win: Pat Perez ($7,600 DraftKings | $9,600 FanDuel)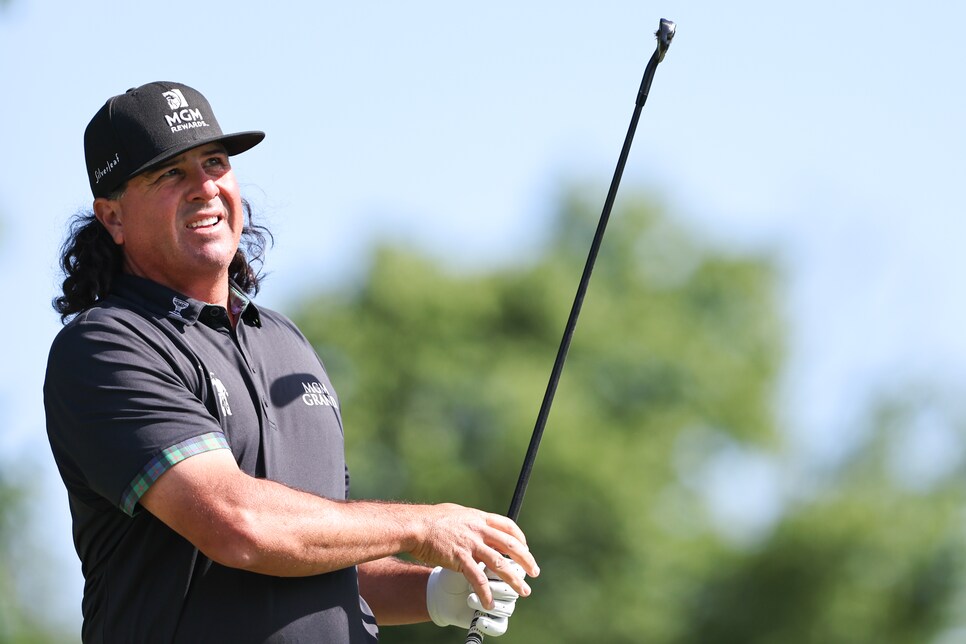 Perez closed with a 2-under round of 70 last week, his best round of the event, to finish inside the top 40 for the third straight start. Over his past 50 rounds, Perez has gained strokes in every category except for off the tee. However, he's losing SG/off the tee because he's not nearly as long as the tour average—but he is more accurate. With this course playing only a hair over 7,014 yards, this could be a decent spot for Perez to keep up the momentum.
(Editor's Note: This article originally included a pick of Patrick Reed for DFS. He withdrew after the article was published, as did Pat Perez, who is also featured here.)
High Upside: Danny Lee ($6,600 DraftKings | $7,900 FanDuel)
Good luck trying to predict outcomes for Danny Lee, who is one of the streakiest players on tour. The good news is that he has gained strokes off-the-tee in three of his past four starts and has gained multiple strokes on approach in two of his past three. When he puts it all together for four rounds, he has top 10 upside.
Safest Option: David Lingmerth ($6,500 DraftKings | $7,000 FanDuel)
There are no safe options in this range, but Lingmerth has my interest. He's made five of his past six cuts and gained over four strokes on approach at the Memorial. He's a savvy veteran who can get himself to the weekend.
Most Likely To Disappoint: Charley Hoffman ($6,700 DraftKings | $8,000 FanDuel)
Last year was a great year for Hoffman, who gained 0.87 strokes to the field per round. Now contrast that with the 0.74 strokes that he's losing per round in 2022. There's slight optimism that Hoffman has gained strokes on approach in four straight stats, but that has resulted in three missed cuts and a 66th place finish.
Pick To Win: Adam Schenk ($6,900 DraftKings | $8,700 FanDuel)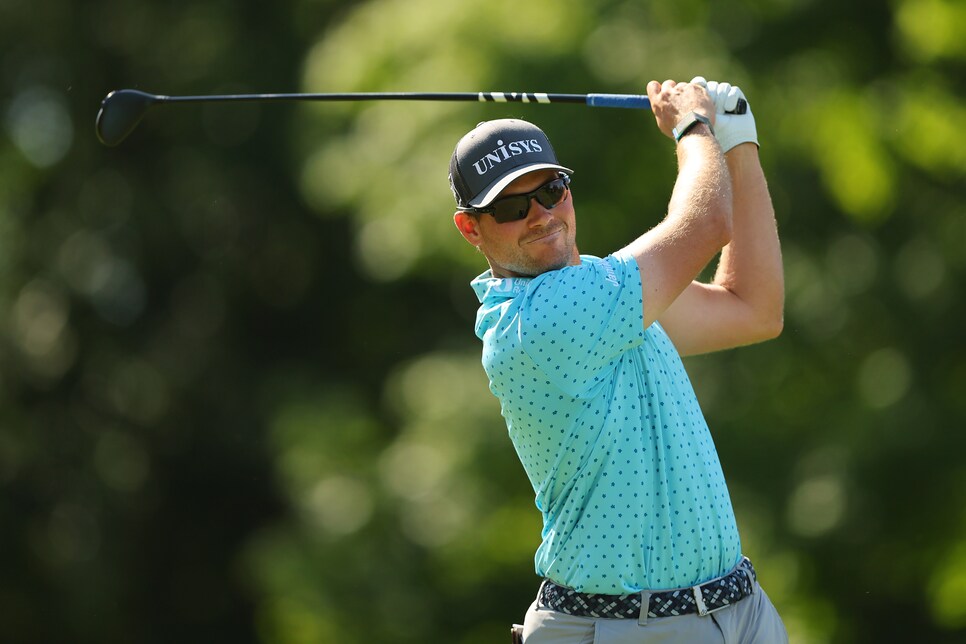 Schenk closed beautifully at Muirfield Village, gaining 5.47 strokes on the weekend—the fifth-best total in the field. He's made the cut in five of his past seven, but I'm more focused on the upside. He has two top-15 finishes during that stretch and seems to have found something in his game.