Majors
R&A quickly rejects idea of Greg Norman getting a special exemption into the 150th Open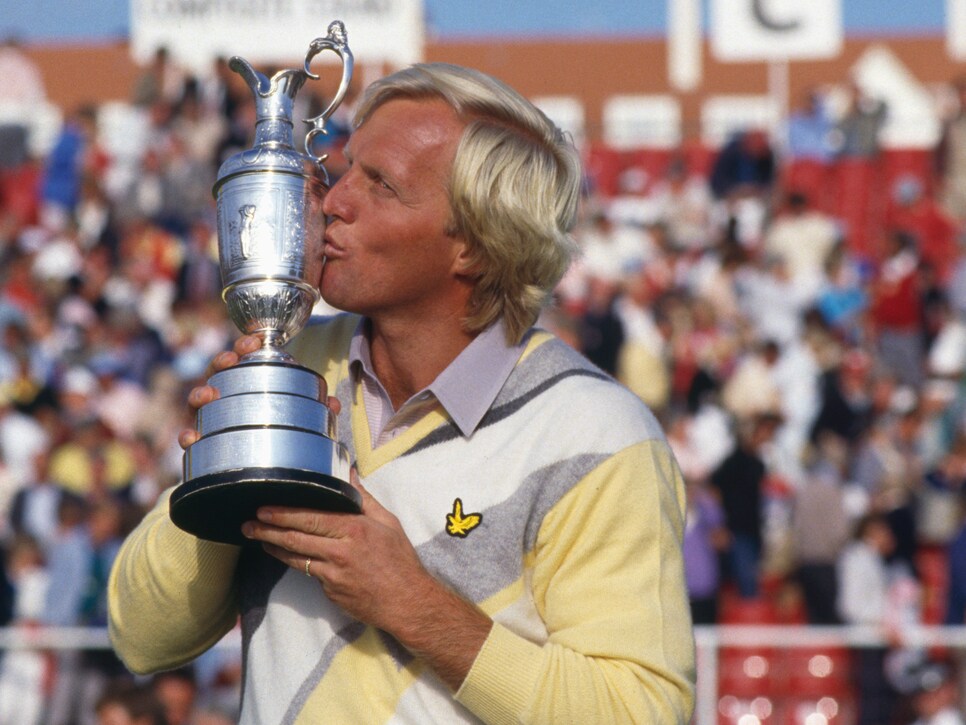 Greg Norman kisses the claret jug after winning the Open Championship at Turnberry in 1986.
David Cannon
Greg Norman has never seen a publicity stunt that didn't catch his eye. Still, in many ways his latest was among the most outrageous. Late last week Norman, 67, spoke with News Corp. in Australia about making a comeback to competitive golf after a 13-year absence, with an interest in participating in the Open Championship when it returns to the Old Course in July.
"I think I can still get in," Norman said. "It's the 150th. I'm a past Open champion. I love St. Andrews. If there's a moment in time that I would consider going back and teeing off one last time, maybe this is it. I'm filling out my entry form now, I think I'm going. I think I can still get in."
Never mind that Norman, twice a winner of the claret jug, hasn't played in the event since 2009 at Turnberry. And that he's not currently exempt into the 2022 field, given past champions maintain eligibility in the championship only up to their 60th birthday.
Norman's camp also said that he did not intend to qualify for the tournament, essentially putting the onus on the R&A to grant him a special exemption as it did in the one-off case with five-time winner Tom Watson at St. Andrews at age 65 in 2015.
Not surprisingly, the R&A quickly had a response for Norman, albeit never using his name directly. A spokesman released the following statement over the weekend:
"The entry terms and conditions for The Open stipulate that a champion must be aged 60 or under or have won the championship in the previous 10 years to be exempt from qualifying. That remains the case for The 150th Open, and we have no plans for any additional exemptions."
The timing, however, seemed hardly coincidental.