Showtime
Who knew the historic R&A clubhouse doubles as the world's most spectacular projection screen
There's little doubt the R&A is excited about hosting the 150th Open Championship this year at St. Andrews. And in the run up to the big event in July, the governing body promises to hold a variety of smaller ones to get the rest of the world equally excited.
Case in point: On Saturday night the R&A invited locals in St. Andrews to come out to the Old Course and take in the "R&A Celebration of Light"—a high-tech light show that chronicled many of the most memorable moments in the championship's storied history.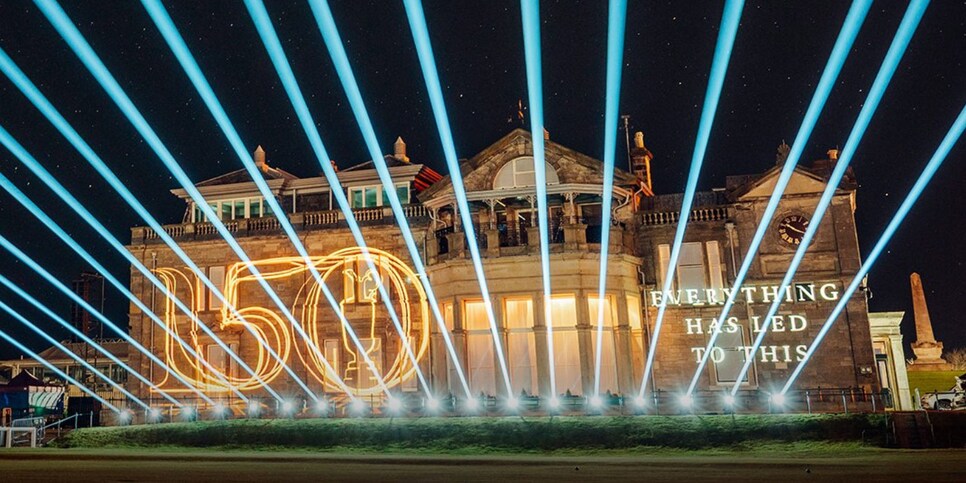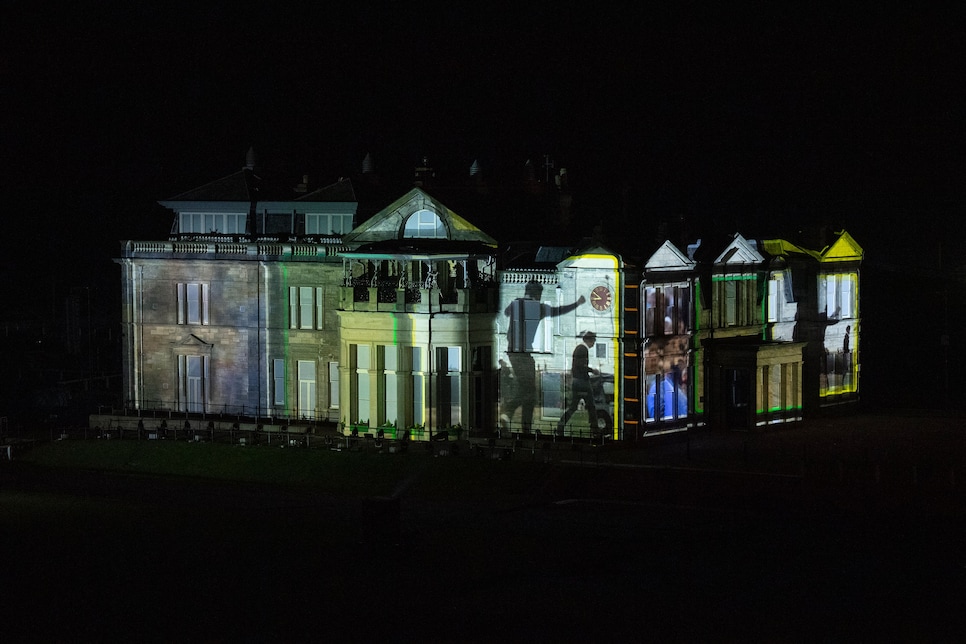 The iconic R&A Clubhouse served as a projection screen of sorts—who knew just how versatile the building—with actor Gerald Butler narrating the show. Before it began the City of St. Andrews pipe band also performed, and the show concluded with an impressive fireworks extravaganza.
"You felt a real sense of excitement among the spectators who attended this evening as we enjoyed reliving the iconic moments which have made this great Championship so revered by millions of fans around the world," said R&A chief executive Martin Slumbers. "The 150th Open is a going to be a momentous occasion for golf and we look forward with great anticipation to seeing the world's best men's golfers create more history when they compete for the Claret Jug over the Old Course in just over three months' time."
To truly appreciate the show, here's a video of it in its entirety.
In addition to celebrating the history of the Open, the R&A also offered a tribute in support of Ukraine, lighting the clubhouse up in the blue and yellow colors of the Ukrainian flag.