Tiger Watch
Masters 2022: Tiger Woods says he will play Open Championship at St. Andrews, 'not sure' about PGA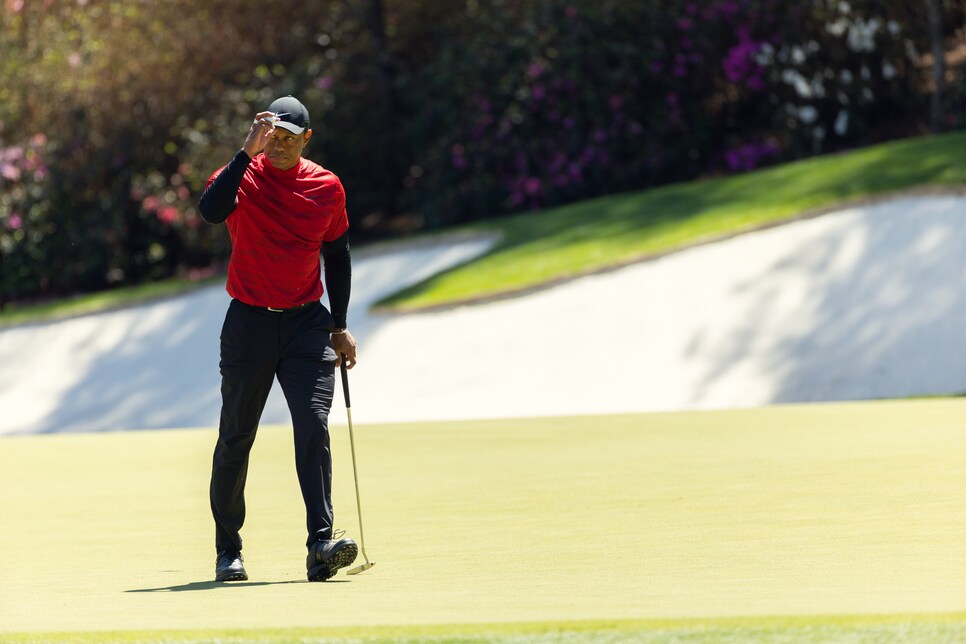 AUGUSTA, Ga. — Moments after he signed for a final-round 78 at the Masters, Tiger Woods all but confirmed that he will play in the 150th Open Championship at St. Andrews.
"I won't be playing a full schedule ever again," Woods told Sky Sports. "It'll be just the big events. I don't know if I'll be able to play (the PGA Championship) at Southern Hills or not, but I am looking forward to St. Andrews. That is something that is near and dear to my heart. You know, I've won two Opens there, it's the home of golf, it's my favorite golf course in the world.
"I will be there for that one. Anything in between that, I don't know. I will try, there's no doubt. This week, I will try to get ready for Southern Hills, and we'll see what this body is able to do."
The PGA Championship begins May 19 in Tulsa, Okla., and the 150th Open begins July 14 in Scotland. Woods did not mention his plans for the U.S. Open (June 16-19) at The Country Club in Brookline, Mass.
Woods won his first Open Championship at St. Andrews in 2000 to complete the career Grand Slam and won again when the tournament returned there in 2005. Woods is also a past champion at Southern Hills, where he won the 2007 PGA Championship on a steamy week. The course has since undergone an extensive renovation.
Woods, 46, is highly unlikely to play in any non-major between now and St. Andrews as he continues recovering from the traumatic injuries he suffered in a car accident in February 2021.
"We're excited about the prospects of the future, about training, about getting into that gym and doing some other stuff to get my leg stronger, which we haven't been able to do because it needed more time to heal," Woods said Sunday. "I think it needs a couple more days to heal after this, but we'll get back after it, and we'll get into it."