Money
What professional tennis can teach the PGA Tour about developing its young stars faster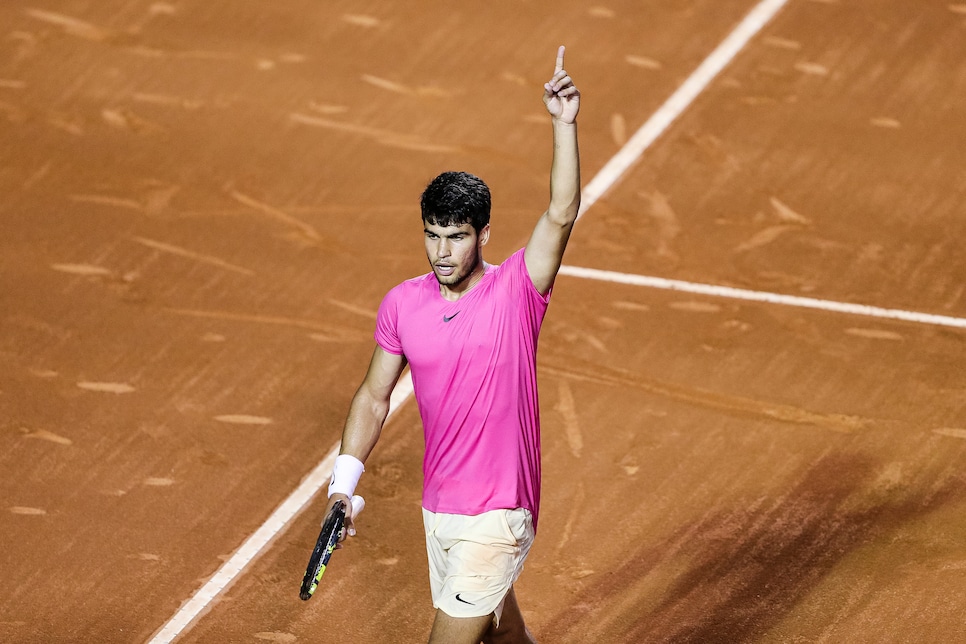 In a span of 16 months, Carlos Alcaraz, 19, went from qualifier tournaments to U.S. Open champion and World No. 1. He's currently ranked No. 2.
Eurasia Sport Images
The most informative model to examine—and crib from—might be the ATP Tour, which runs men's professional tennis. The ATP has a similar constellation of established male stars (Rafael Nadal, Novak Djokovic and the recently retired Roger Federer) who earn tens of millions of dollars, plus ascendant young players like Carlos Alcaraz, who in the span of 16 months went from qualifier tournaments to U.S. Open champion and World No. 1.
How does tennis make sure its best young players get immediate chances to compete on the biggest stage? That will be an important lesson for the PGA Tour to learn from in the process of managing its transition to a mix of designated no-cut events and "standard" tournaments with more inclusive fields.
The ATP has 60 events throughout the year that offer winners points ranging from 250 to 1,000—and points for winning each match along the way during every draw. The 1000-level events are comparable to the biggest non-majors on the PGA Tour schedule, such as this week's Players Championship. Like golf, the majors in tennis are run by separate organizations, and winners earn 2,000 points. A player's ATP ranking determines what level tournaments he can play in, or where he can play in a qualifying tournament to get access to one of those events.
Unlike the PGA Tour, the ATP gives rising young players almost instant access to bigger events as they progress. Win matches in an ATP 250 event and your accumulated points earn you a spot in the larger 500-level events right away. In early 2021, Alcaraz was playing challenger events—tennis' equivalent of the minor leagues. By July, he won his first ATP tournament in Croatia, and in September, he made it to the U.S. Open quarterfinals and was ranked in the top 35 in the world as an 18-year-old.
The traditional path to the PGA Tour? Playing in Korn Ferry Tour qualifying school, earning a card there and getting a promotion by winning three times in a season or finishing high enough in the season-ending rankings to get a promotion. PGA Tour University is a more recent invention in which college seniors who earn the most points in top college and amateur events receive status on the PGA Tour, Korn Ferry Tour, PGA Tour Canada or PGA Tour Latinoamerica. Or, players can take their chances in open Monday qualifiers like the one at the WM Phoenix Open in Scottsdale last month, where 96 players competed for three spots.
The problem with any of those routes is that it takes status on one of the tours—and high overall tournament finishes—to accumulate points toward earning a promotion. Monday qualifier and Korn Ferry player Ryan Gerard finished fourth at the Honda Classic and tied for 11th the next week at Puerto Rico. That was good for $496,150 in prize money, but no other guaranteed starts on the PGA Tour—or even official FedEx Cup points toward a 2024 card. Only players with full status can accumulate those.
In reporting the upcoming Golf Digest 50—our ranking of the top 50 earners in professional golf for 2022—several agents who represent young pros pointed to the high wall around top-level PGA Tour golf as a potential blockage in the pipeline. "Why does it make any sense to make good players wait for an entire year—or maybe even two—to get their chance to play in the biggest events?" says one agent who has represented numerous college All-Americans. "A mechanism is needed to get the best young players competing faster. You have a bad week at Q school, and it might take you a year to get a chance to even prove you belong on the PGA Tour. We should be doing whatever we can to identify and promote young stars. The game needs that energy."
The ATP's model is to take away the designations between tours and make the entire schedule one big merit-based ladder. "They have events all around the world, some concurrent, at different levels. They're all under the same umbrella, and they provide different points," says another agent who has represented multiple top-10 golfers. "There's always an avenue for a hot young player to get in on the bottom rung right away, and if he or she wins matches, there's a fast route to the top."
Tiger Woods is an obvious outlier. Starting as a sponsor's invitee in August 1996, he won twice and had three other top-10s in 11 starts to make it all the way to the Tour Championship by the end of his abbreviated rookie season. Jordan Spieth missed at Q school in 2012 and turned professional with no status. Top-10s at Tampa and Puerto Rico gave him access to unlimited sponsor's invitations, and he won the John Deere Classic in July.
But with established stars filling out the elevated events, and the rest of the PGA Tour's rank and file swarming the other "standard" ones to try to earn their way up to first class, it could well be much harder for a player to even get the handful of PGA Tour starts it takes to start on the Woods or Spieth path.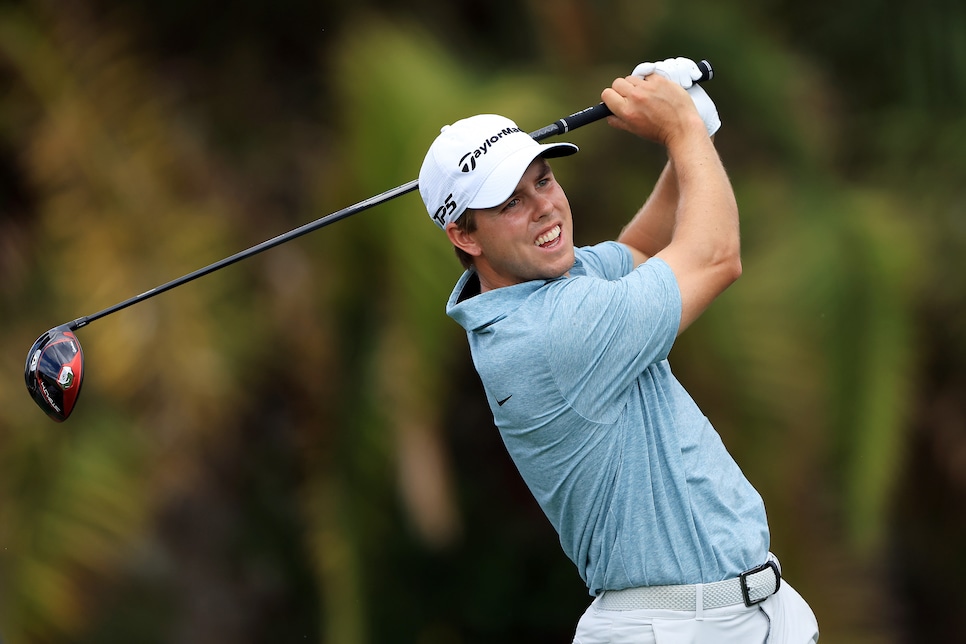 Pierceson Coody, a decorated amateur who turned pro after winning the NCAA team title with Texas in 2021, has won twice on the Korn Ferry Tour and played well in two PGA Tour appearances, but there's no guarantee of any future PGA Tour starts.
Sam Greenwood
Consider the case of Pierceson Coody. A decorated amateur who graduated college after winning the NCAA team title with Texas last spring, Coody turned pro and has won twice on the Korn Ferry Tour. He's notable too for being the grandson of former Masters champion Charles Coody. But all this has resulted in just two sponsor's exemptions into PGA Tour events, and though he has played well in both (T-14 at the Arnold Palmer Invitational) there's no guarantee of any future PGA Tour starts.
It's hard to argue with Rory McIlroy's Darwinistic take on it: "You work your ass off, you play better, and if you do that, you will get into these events." But it also won't be a surprise if more top college players like Eugenio Lopez-Chacarra, formerly of Oklahoma State, look at an offer from LIV as the equivalent of an NFL or NBA prospect's post-draft signing bonus and do that ass-working while flying private.