Tour Life
Monday qualifier now has this Monday off after cashing (BIG) first PGA Tour check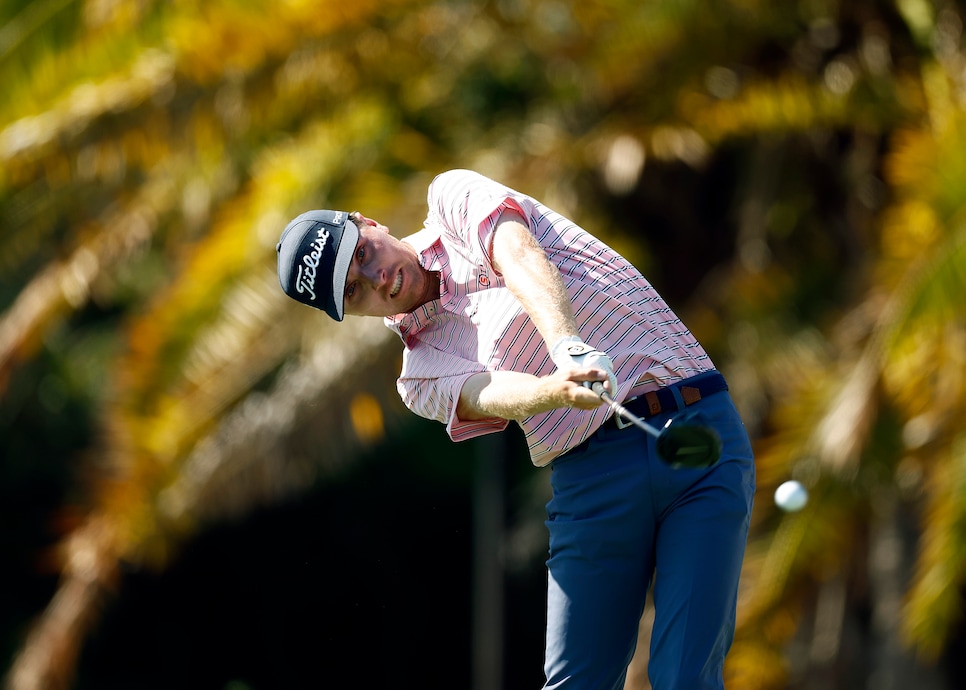 Ryan Gerard will not be making his afternoon tee time in Puerto Rico Open qualifier on Monday. Not that that's a bad thing.
A Monday qualifier for last week's Honda Classic—well, technically, a Tuesday qualifier after getting through a five-for-three playoff that carried over a day—Gerard took full advantage of the extra playing opportunity by cashing his first PGA Tour check. And it was a big one at that.
The 23-year-old University of North Carolina alum earned $411,600 for his solo fourth-place finish at PGA National. And by virtue of finishing in the top 10, he automatically gets into this week's Puerto Rico Open, a PGA Tour opposite-field event to the Arnold Palmer Invitational. Not bad for somebody with only conditional status on the Korn Ferry Tour.
It's a nice little bonus—especially because it can lead to another big bonus if Gerard keeps up his stellar play. He ranked fifth in strokes gained: approach last week at PGA National and seventh in strokes gained: tee-to-green so this wasn't some fluky hot putting week.
"Yeah, I played really solid all week," Gerard said on Sunday after posting a closing three-under 67 for a 10-under 270 total, four back of winner Chris Kirk. "I feel like I learned a lot about myself as a player, how to mentally handle myself in front of big crowds, and just kind of getting that feel of competition at the next level. I feel like those are all positives I can take away from the week. I'm thrilled with the finish. I'm thrilled with the opportunities that I get because of it hopefully, and just got to keep grinding and see what happens."
Gerard had previously played in just one PGA Tour event, missing the cut at last year's U.S. Open. And he had earned about $100,000 between the KFT and Canadian Tour events since wrapping up college last spring, with about half of that coming thanks to a T-3 at the Astara Golf Championship earlier this month.
"I've got to go book some flights and hotel rooms, swipe the credit card," Gerard said with his new itinerary (and new bank account). "We'll see what happens."
By virtue of finishing T-45 at Korn Ferry Q School last November, he entered this season with eight guaranteed starts on the development tour, four of which have already been burned. So what are Gerard's plans going forward after his big breakthrough?
"Just play golf," he said. "I mean, we're going to have fun next week in Puerto Rico. Never been there. I hear it's great, so I guess we'll find out. If not, I'll play some more Mondays, maybe play Korn Ferry. It's kind of all up in the air. Just got to play better."
Maybe so, but he doesn't have to play this Monday. And he's got to be feeling pretty good about that.