News & Tours
College golfers can now earn PGA Tour cards before turning pro. Here's how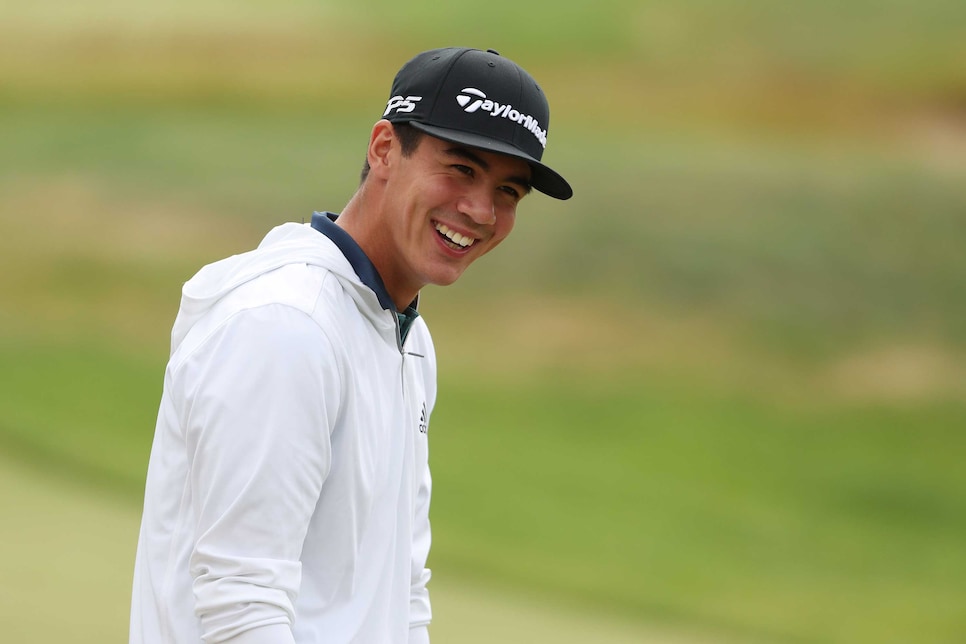 Michael Thorbjornsen smiles on the practice range during a practice round prior to the 122nd U.S. Open. The Stanford junior ranks first among amateurs in the PGA Tour's newly created PGA Tour Accelerated program that provides access to PGA Tour membership for college golfers.
Patrick Smith
For the first time, college and amateur golfers have a direct path to the PGA Tour based on their performance before turning professional. On Monday, at a regularly scheduled meeting ahead of this week's RSM Classic, the PGA Tour Policy Board approved two measures providing new methods of access.
The first gives the top player in the final PGA Tour University Velocity Global Ranking full PGA Tour membership at the end of the college golf season in June. The change goes into effect next spring, allowing the No. 1 golfer in the 2022-23 ranking of college seniors—a spot currently held by Texas Tech's Ludvig Aberg—to play as a fully exempt PGA Tour member through the end of 2023, including any fall events the tour conducts as it revises its schedule. Tour officials estimate the No. 1 player will be eligible to compete in 14 events starting with the RBC Canadian Open (June 8-11) and earn official FedEx Cup points.
Additionally, the tour has created PGA Tour University Accelerated, a program for all college golfers that allows them to receive tour membership after earning a minimum number of points based off various performance benchmarks. Among them include earning national player-of-the-year honors, winning individual titles at various college and amateur tournaments, and playing in national team competitions and in PGA Tour events.
"Success at the highest levels of college and amateur golf has proven to be a strong indicator of a player's potential as a professional golfer," Jay Moanahn, PGA Tour commissioner, said in a statement. "The first two classes of PGA Tour University alumni have shown us that these players are ready to compete and win immediately, and these two additions to the program further strengthen our commitment to college golf and will provide future stars with direct access to the PGA Tour."
LIV also reported offered Texas senior Pierceson Coody, the No. 1 player in the 2022 PGA Tour University ranking, a lucrative contract that he said he turned down.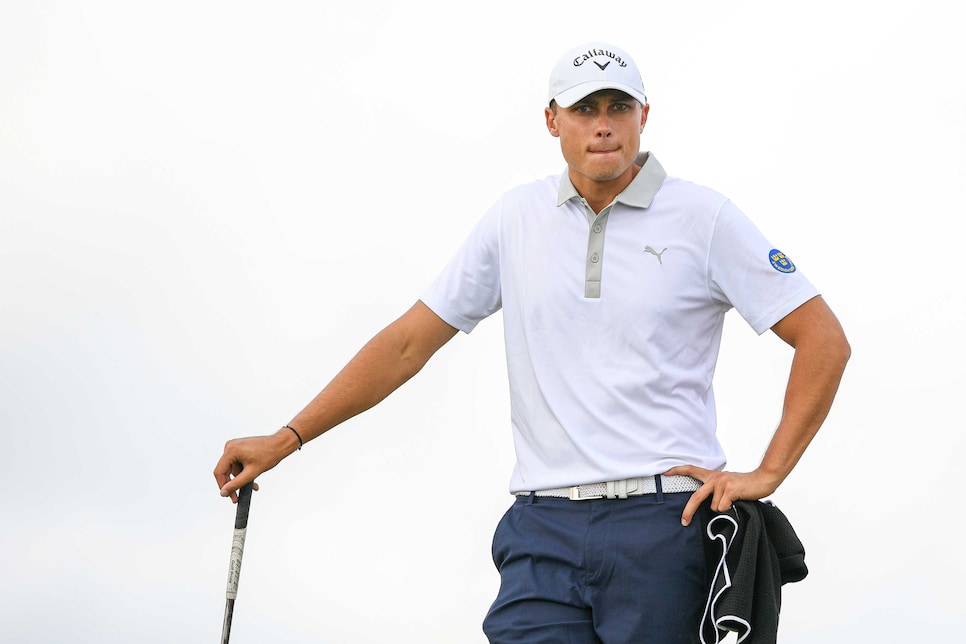 Ludvig Aberg, a senior at Texas Tech, is No. 1 in the latest PGA Tour University Velocity Global Ranking. If he holds the spot in the final ranking after June's NCAA Championship, he will earn a PGA Tour card for the remainder of 2023.
Octavio Passos
The adjustment in the PGA Tour University program, first implemented in the 2020-21 college season, doesn't change the remaining rewards for players who finish in the top 20 of the final ranking in 2023. Nos. 2-5 will be exempt on the Korn Ferry Tour and into the final stage of PGA Tour Qualifying School while Nos. 6-10 receive conditional KFT membership. Nos. 6-20 also are exempt to play PGA Tour Canada and PGA Tour Latinoamerica and into the second stage of PGA Tour Q School. For the 2024 season and beyond, PGA Tour eligibility for PGA Tour University players has not yet been determined.
Tour officials noted that had the PGA Tour University ranking been in place prior to 2020, the players who would have ranked No. 1 would have included Jon Rahm (2016), Collin Morikawa (2019) and Sahith Theegala (2020).
Under the points structure created for PGA Tour Accelerated, three golfers since 2010 would have earned tour cards and been eligible to join the PGA Tour at the end of the college season: Patrick Cantlay (2012), Justin Thomas (2013) and Patrick Rodgers (2014).
Points for PGA Tour Accelerated can be earned with the following milestones:
National college golf awards: Haskins, Hogan, Nicklaus D-I (3 points); top D-I freshman (2)
Career-best World Amateur Golf Ranking: No. 1 = 5 points; No. 2 = 4; No. 3 = 3; No. 4 = 2; No. 5 = 1
Tournament wins: D-I NCAA individual, U.S. Amateur, British Amateur (3 points); Western Amateur, European Amateur, Latin America Amateur, Asia-Pacific Amateur (2 points)
Participation in a national team competition: Walker Cup (2 points); Palmer Cup, World Amateur Team Championship (1 point)
Performance in official PGA Tour event or major championship (points accumulated for each of the following achievements): Made cut (1 point), top-10 finish (1 point), compete in major (1 point), made cut in major (1 point), top-20 in major (2 points)
The program begins retroactively, with the top three college players currently being Stanford junior Michael Thorbjornsen (12 points), Vanderbilt sophomore Gordon Sargent (10) and North Florida junior Nick Gabrelcik (4).