TIGER'S TRACKING
Presidents Cup 2022: Davis Love called on a trusted set of eyes watching TV coverage. His name is Tiger Woods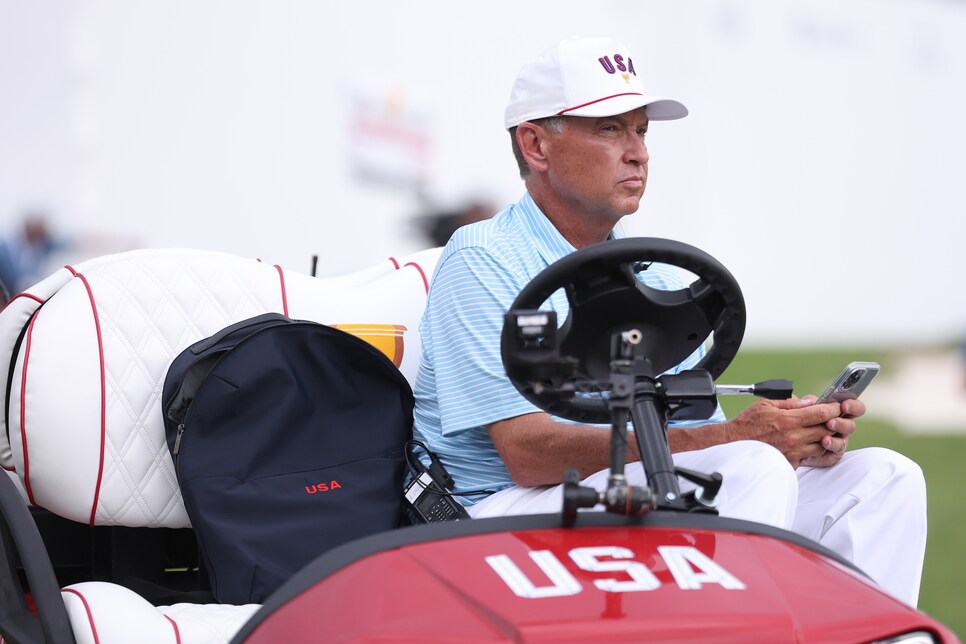 CHARLOTTE — While lingering on the sixth tee Thursday afternoon at Quail Hollow Club and with his U.S. Presidents Cup team taking control early against an inexperienced International squad, Davis Love III had a few idle minutes and decided to dial up his honorary assistant captain. Of course, Tiger Woods took the call.
Woods, who as playing captain in 2019 led the American team to a comeback victory at Royal Melbourne in Australia, has been an integral contributor to Love's team, even as he had to turn down an opportunity to be an official part of it. The 15-time major champion continues to work on rehabbing his badly injured right leg from the one-car accident he was involved in 19 months ago outside Los Angeles. But that hasn't stopped him from talking to prospective U.S. team members and being supportive.
"I was standing on the sixth tee for like an hour … a long time, so I called him," Love said Thursday after his team won four of five foursomes matches to begin the 14th Presidents Cup. "I said, 'Well at least you're watching everything on TV. Call us if you see anything.'
"He's having fun. He obviously misses it."
Love didn't divulge what observations Woods, 46, might have offered. He made it clear that Woods likely would be in attendance this week were it not for his physical limitations that prevented him from playing more than a few major tournaments this year.
"The other night on a Zoom call, Fred [Couples, an assistant captain], said to him, 'When are you getting in?' And Tiger said, 'What did you say? I can't hear you.' He wishes he were here," Love said. "You know, it's not easy, banging around on a golf cart or walking up and down hills. I get it. But we're including him."
MORE PRESIDENTS CUP 2022 STORIES FROM GOLF DIGEST