The Loop
Pray for the NHL, teammates say Connor McDavid got "faster over the break"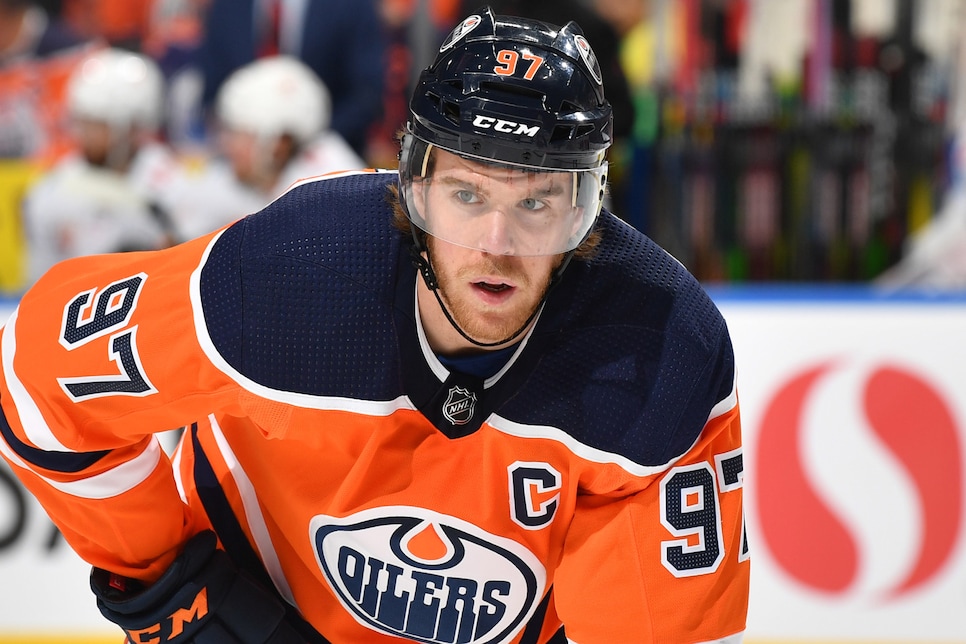 As you may or may not have heard, Connor McDavid is pretty alright at hockey, racking up a couple of Arts Rosses, a pair of Lindsays, and even a Hart Trophy during his first five years in the NHL. But why take our word for it when you can feast your eyes on this absolutely silly goal he scored during an Edmonton Oilers scrimmage on Sunday? Defenseman discretion is advised.
Ready for the playoffs is one way to put it. Faster than a Lamborghini headed downhill with the breaks cut is another. Oh, and want to hear something scary? After that goal on Sunday, Tyler Ennis had this to say:
"We were saying on the bench, it looks like he got faster over the break. He's been flying."
Connor McDavid? Faster? Say a prayer for the blueline in your life.
McDavid's quarantine-defying speed increase is notable because he's already one of the fastest—if not the fastest—guys in the NHL. Between 2017 and 2019, McDavid dominated the NHL All-Star Skills Competition's annual Fastest Skater challenge, posting full-rink lap times of 13.31, 13.454, and 13.378. Nobody had ever won the competition back-to-back. McDavid three-peated.
So yes, when teammates say Connor McDavid has gotten faster, you better damn well take note. We're not saying it'll be enough to land Edmonton (or the rest of Canada, for that matter) in Lord Stanley's loving embrace, but it should be fun to watch . . . assuming the NHL's five-second delay can keep up.