News
Potter holds off golf's biggest names, Rory's so-so return and Spieth survives comedian's skulled shot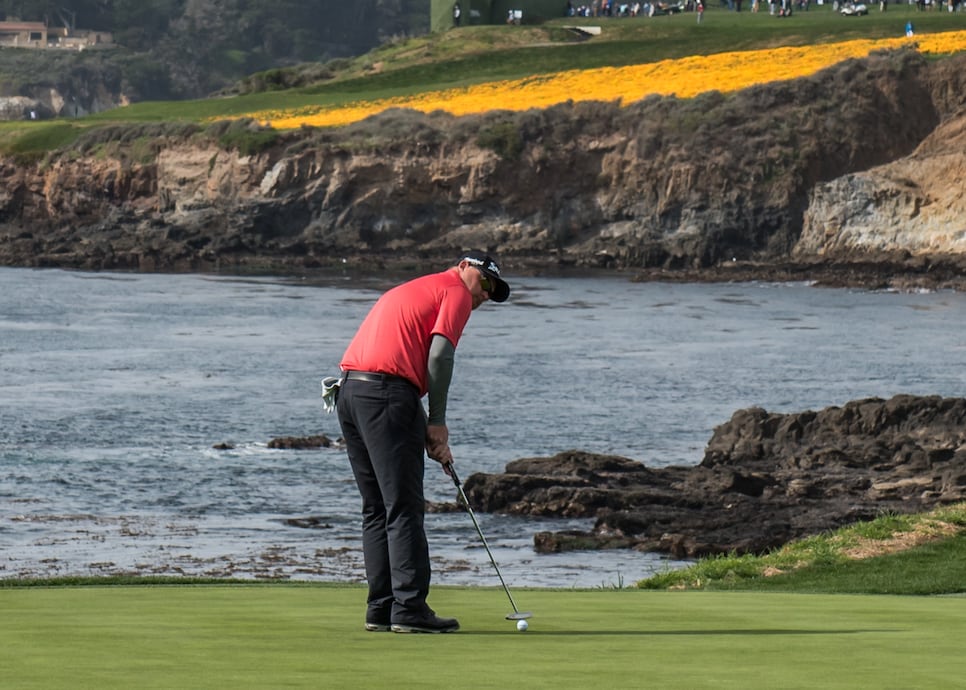 Welcome to the Dew Sweeper, your one-stop shop to catch up on the weekend action from the golf world. From the professional tours, trending news, social media headlines and upcoming events, here's every golf-related thing you need to know for the morning of Feb. 12.
Potter takes down big names at Pebble
In a week often for its celebrity and star power, it was a 34-year-old journeyman that walked away the winner.
Despite the pursuit of some of the biggest names in golf, Ted Potter, Jr. was steadfast and surgical on his way to a three-under 69 on Sunday, good enough for a three-shot victory over Phil Mickelson, Dustin Johnson, Jason Day and Chez Reavie at the AT&T Pebble Beach Pro-Am.
"It's just so good right now, to get my second career win after five years away from it," said Potter, who also won the 2012 Greenbrier Classic. "Going back to the Masters, it'll definitely be another dream come true."
It was a showing that, frankly, was unexpected. Spending his 2017 on the Web.com Tour, Potter had not played well in promotion, missing the cut in five of his previous six tournaments. Even as he entered Saturday, Potter was far from assured a Sunday tee time.
But he chased a 59 at Monterey Peninsula Country Club to put himself in the final group, and made the most of his opportunity, turning in a bogey-free performance over the final 17 holes at Pebble. It also provided a reminder that, while only a handful of Goliaths dominate the sport's headlines, the tour's Davids remain a formidable bunch.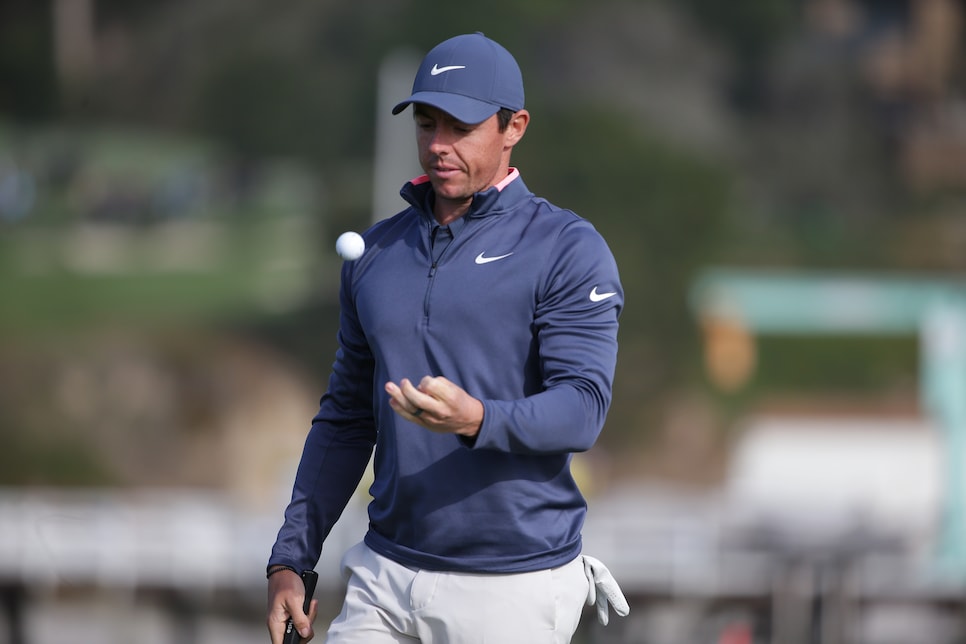 Rory misses cut in tour return
Following a four-month sabbatical, Rory McIlroy looked stout in his return to the European circuit, posting a T-3 at Abu Dhabi and a runner-up at Dubai. Alas, he could not replicate his Euro results, missing the cut in his first Pebble pro-am appearance.
The four-time major winner started strong with a four-under 68 on Thursday, but a 74 on Friday—highlighted by a five-jack—put his Sunday reservations in doubt. A ho-hum 72 at Pebble sent McIlroy packing.
"Honestly, I'm fine, because my ball-striking was really good for the three days," McIlroy said. "I just left too many shots out there. I have to learn to trust my lines, especially on these Poa annua greens. I have a little bit of work to do in that regard, but I'm really looking forward to Riviera [this week]. I love that golf course, and I expect some better results."
As he noted, the short game continues to be his Achilles' heel, logging 90 putts over three rounds. Nevertheless, McIlroy's driving and iron execution were miles ahead of last year's struggles, giving hope a bounce-back campaign is on tap for 2018.
Spieth survives skulled shot from Ray Romano
An annual Pebble pro-am complaint is the amount of coverage dedicated to entertainers and actors. It's a criticism CBS seems to have taken to heart, curtailing its celebrity spotlight over the weekend. While it was a welcomed sight to most diehard fans, an amateur still found a way to wreak havoc.
Ray Romano, that lovable comedian who carries a perpetual, "So, Macy's said the coupon expired" disposition, nearly knocked out Jordan Spieth on Saturday with a skulled shot:
I'm sure there's an "Everybody Doesn't Love Raymond!" joke in there somewhere. But I'm too traumatized that one of our game's fledgling icons was almost guillotined by a 90's sitcom star to venture one.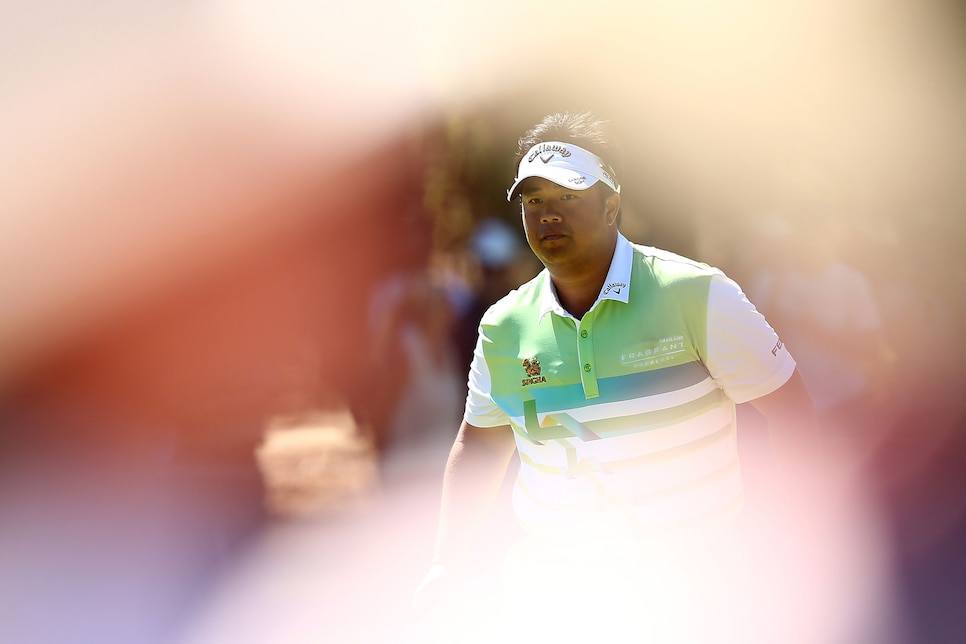 Kiradech Aphibarnrat is something of a cult hero thanks to a carefree demeanor and colorful character. (How else do you describe a man who proclaims his drive is not fueled by a love of the sport, but to buy watches and Yeezys.) He's also oozing with talent, evidenced in his play in Australia.
Competing in the World Super 6, a tournament involving three rounds of stroke play and a final day of six-hole match play, Aphibarnrat bested all five of his challengers in winning his fourth career European Tour event. And with flair, too, as all but one of the matches went to the final hole.
"It's just been an awesome week," Aphibarnrat said. "I don't know how to explain, but I'm so happy. I'm working so hard. The last few months I've been getting really close, and finally I've done it."
Aphibarnrat's radiant personality has already generated its share of bark. Now up to No. 37 in the world, the 28-year-old is proving he's got plenty of bite.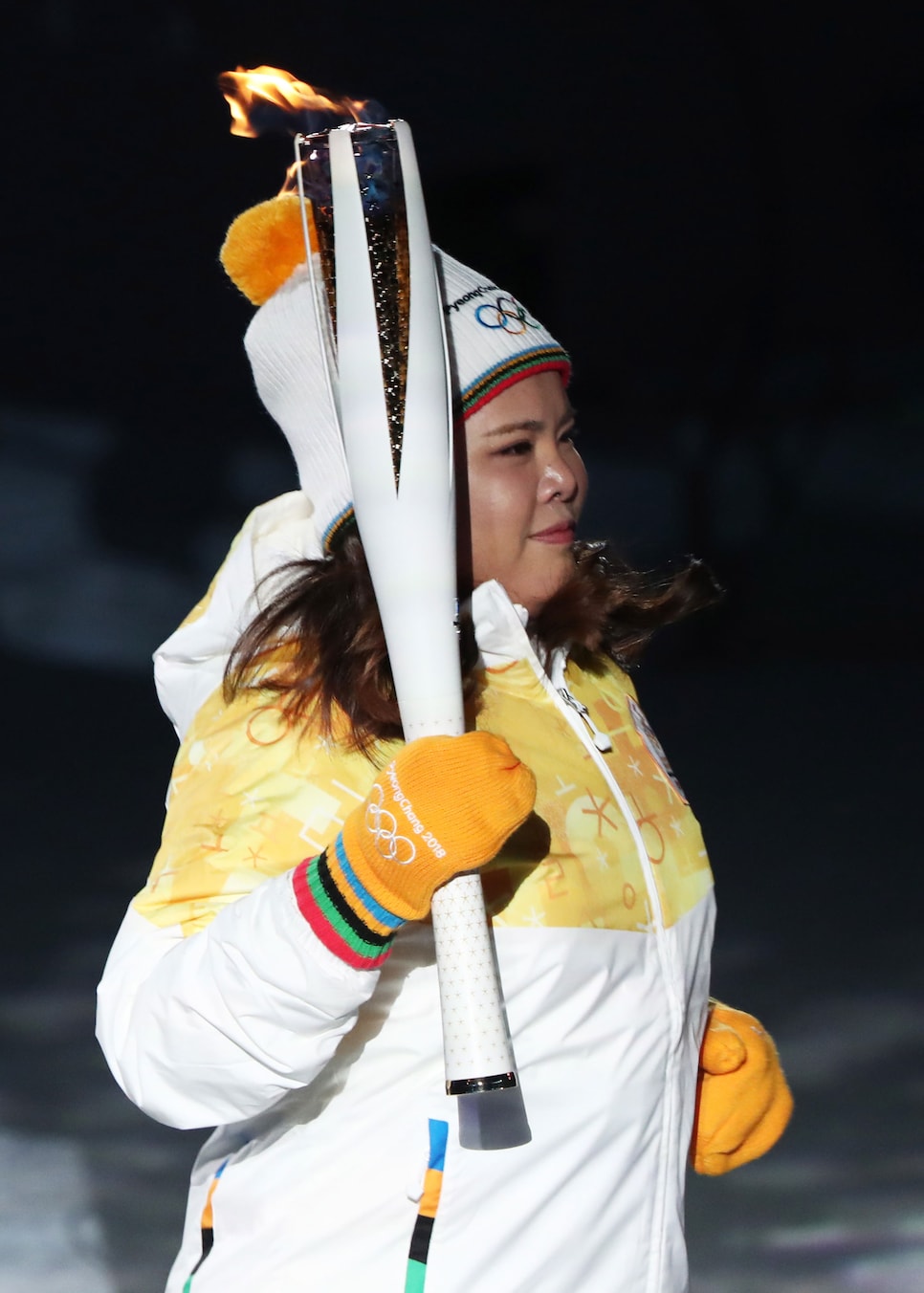 Golfers take part in Olympic Opening Ceremony
Spoiler alert for those taping the Winter Olympics: golf will not be part of Pyeonechang experience the next two weeks. Yet the sport still has representation at the global games, as a number of South Korean LPGA stars were at the forefront of the Opening Ceremony.
Inbee Park, who captured a gold medal in golf's return to the Summer Olympics in 2016, was one of the last torch bearers to run inside the Olympic Stadium before the Olympic Caludron was lit. Joining Park was Se Ri Pak, who was among the athletes to carry South Korea's flag that was raised along with the Olympic banner. Also on site was So Yeon Ryu, who participated in other celebrations during the Opening.
In total, the ceremony highlighted over 2,900 athletes from 90 countries. Golf is scheduled to return to the 2020 Games in Tokyo.