News
Rory McIlroy five-putts at AT&T Pebble Beach Pro-Am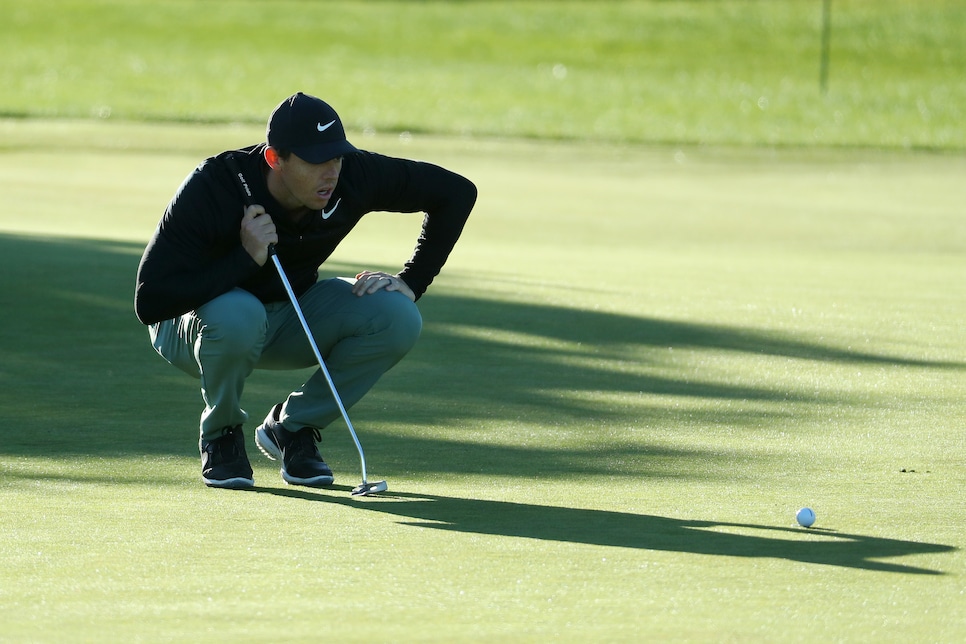 Rory McIlroy's woes with the putter have long been documented. In the last few years he's switched grips, approaches, and clubs, but none have produced sustained short-game success. Following the longest break of his career, there was hope the four-time major winner would get right on the dance floors; through his first two events on the European Tour, it seemed to be heading in the right direction. However, though McIlroy may eventually reach that aspiration, Friday's round at the AT&T Pebble Beach Pro-Am showed there's still a long road ahead.
Playing at Monterey Peninsula Country Club in Round 2, the Northern Irishman came up just short on the drivable par-4 fifth. McIlroy proceeded to lag his eagle attempt from way downtown to just a few feet. Though it wasn't a gimme by any means, McIlroy missed the birdie, and faced a disappointing tap-in par.
And that's when things got interesting:
McIlroy walked away with a double bogey, five strokes coming with the flatstick in hand.
If there's any consolation, it technically goes down as a four-jack, as McIlroy's first attempt from the fringe does not count. Nevertheless, it's a hole that McIlroy would rather forget.
Worse, it left many a common golfer dejected. Because if it can happen to one of the world's best, there's no hope for the rest of us.