The Loop
Rory McIlroy misses the cut at the PGA Championship, blames putting
SPRINGFIELD, N.J. -- Rory McIlroy called his putting "pathetic" and said he needs to "go back to the drawing board" after shooting a 69 Friday to finish at 3 over and miss the cut by a stroke at the PGA Championship.
It marked the first time since 2010 that he failed to advance in two majors in the same year -- he also missed the cut at the U.S. Open this year.
"I think if you had to give anyone else in this field my tee shots this week, they would have been up near the top of the leaderboard," McIlroy said. "It just shows you how bad I was around the greens."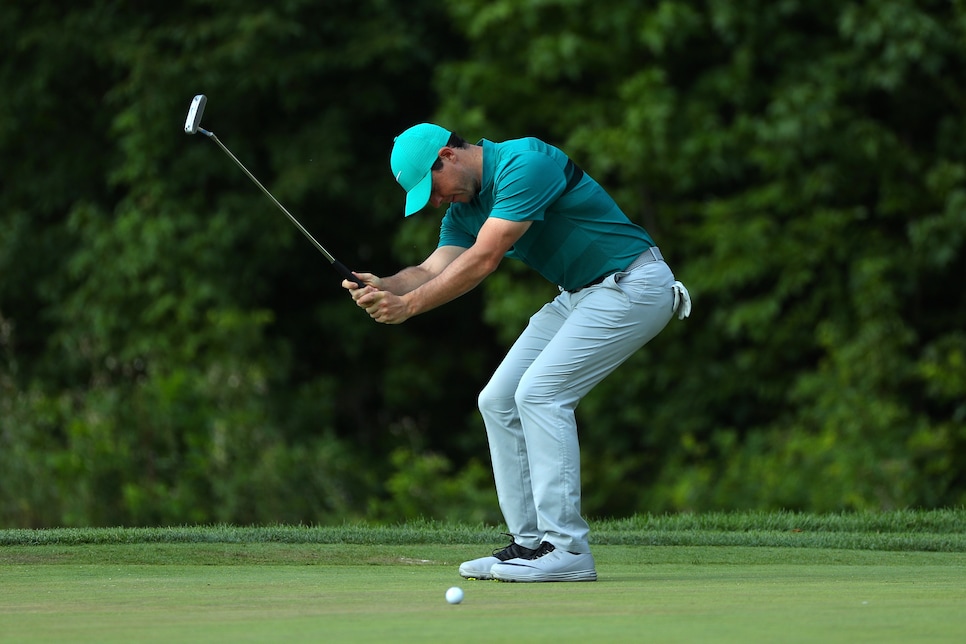 PGA of America via Getty Images
Especially on his final hole of the week. Thinking he needed birdie on the par-5 18th to secure a spot for the weekend, the world No. 4 missed the green to the right with his second shot and then flubbed two chips before eventually making bogey.
The bigger problem was his putter.
McIlroy took 35 and 30 putts in the first and second rounds, respectively, and ended the week near dead last at 151st in strokes gained/putting.
"I've hit the ball really well this week and I'm walking away not playing the weekend," he said. "It's really disheartening."
"I need to do something. Tee to green is good, I just need to figure out what to do on the greens. I need to have a long hard think about that."
He'll have plenty of time for that. McIlroy has the next two weeks off before the start of the FedEx Cup Playoffs.
Watch Golf Digest Videos: