The Loop
Rory McIlroy moves on from his left-hand low experiment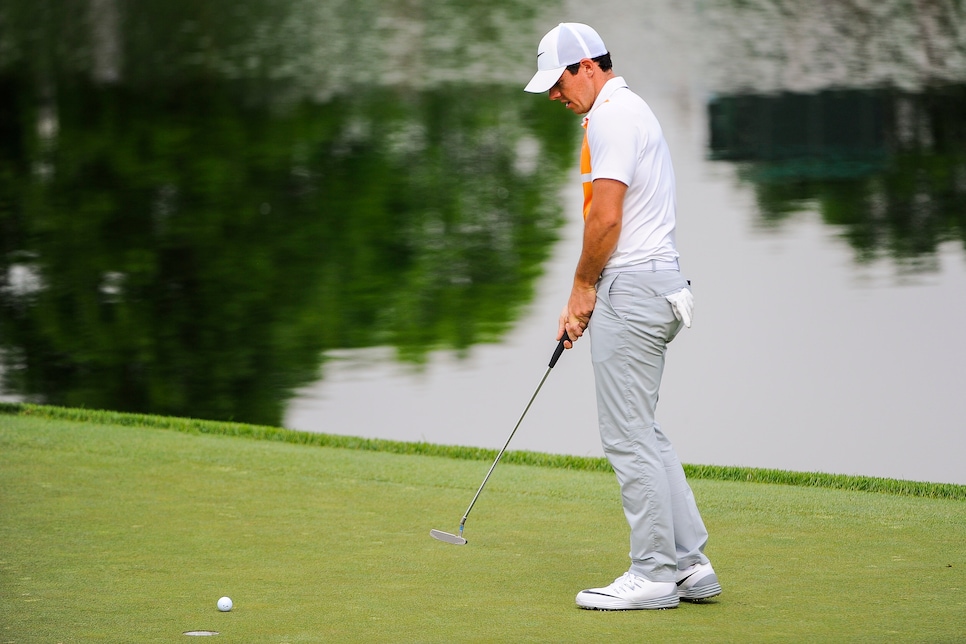 DUBLIN, Ohio -- Rory McIlroy's left hand low putting experiment lasted all of three months. Despite winning the Irish Open two weeks ago for his first victory since November, the world No. 3 switched back to a conventional grip in the opening round of the Memorial on Thursday.
McIlroy cited the 127 putts he took over four days in Ireland as the reason for the change.
"I won that golf tournament with my ball-striking alone," he said. "I feel like my pace was a little off left hand low, and I feel like coming into golf courses like here where the greens are really quick, and obviously Oakmont where the greens are ridiculously fast, I felt like, to give myself the best chance of having a little bit more feel and a little bit more visualization and stuff, I just needed go back to what I've done for most of my career."
Still, it took him a little while to get comfortable with the old stroke.
McIlroy missed a 10-footer for par on his opening hole at Muirfield Village, the par-4 10th, before bouncing back with two straight birdies on the par-5 11th and par-3 12th, where he made a sliding 18-footer. He had 29 putts in all -- including 16 over his first nine holes -- and finished with a 71.
"One thing I did like about left hand low is it squared my shoulders up," said McIlroy, who began making the transition last Friday while practicing at home. "I'm really trying to focus on alignment and really setting up to the ball correctly each and every time and being really strict with that. And that's why I'm using the line on the ball again.
"It's a mental thing for me as well. But I feel like the way I'm putting, I'm definitely on the right track, and I holed some really nice putts out there today, and I got some good feelings."
McIlroy switched to a left hand low grip following a missed cut at The Honda Classic in February and tied for third the following week at Doral. This success continued with a semifinals appearance at the World Golf Championships-Dell Match Play; he also finished 10th at the Masters and fourth at the Wells Fargo Championship.
But at times the flat stick cost him even better results in those events. Putting has never been McIlroy's strength: Only twice in his first seven years on tour did the Northern Irishman rank inside the top 100 in Strokes Gained: Putting.
"I've given left hand low a go," he said. "I won one tournament with it. I'm moving on."