News & Tours
Pine Valley's first female members announced, includes LPGA legend Annika Sorenstam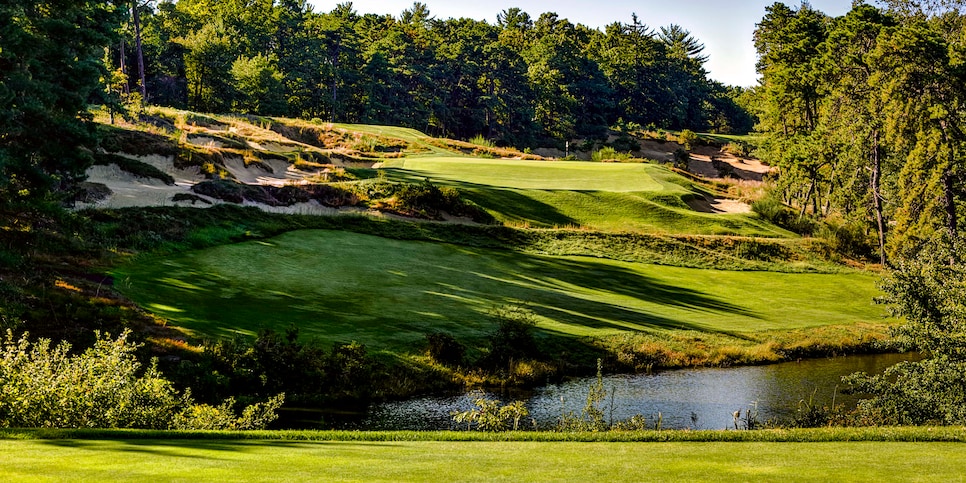 Annika Sorenstam will be one of three women to accept membership at Pine Valley Golf Club, the club announced in an email to its membership early Friday morning, ending Pine Valley's 108-year history as a male-only club. Sorenstam, a 10-time major champion and 72-time winner on the LPGA Tour, will be joined by highly accomplished amateur golfers Sarah Ingram and Meghan Stasi.
"As has been our custom, all prospective candidates must be socially compatible, share a deep passion for the game of golf, and be able to play the golf course with the skill level our founder George Crump intended," Davis wrote in his April 30 email to members.
This is not the first time Sorenstam has broken ground for women in golf. In 2003, the Hall of Famer accepted an invitation to play in the PGA Tour event at Colonial Country Club, becoming the first woman to play in a PGA Tour event in 58 years. Though she competes only sparingly, Sorenstam did play in her first official LPGA event since 2008 earlier this year, making the cut at the Gainbridge LPGA at her home course at Lake Nona, and is intending to play the U.S. Senior Women's Open in August at Brooklawn Country Club in Fairfield, Conn.
The latest videos from Golf Digest
Ingram is a former All-American from Duke and a three-time winner of the U.S. Women's Mid-Amateur Championship. She will captain the 2021 U.S. Curtis Cup team. Stasi, who grew up in nearby Voorhees, N.J., is a four-time U.S. Women's Mid-Amateur champion and played collegiately at Tulane University.
Female guests at Pine Valley were previously allowed to play the course only on Sunday afternoons. The club was one of about a dozen clubs that remained male only until the recent decision.