Chasing speed
Phil Mickelson's radical weight loss approach that lost him 25 pounds
AUGUSTA, Ga. — Phil Mickelson's weight loss journey has taken twists and turns over the years.
It's the same one many golfers go out when they're trying to shed a few pounds. The hard work isn't just taking the pounds off, but keeping them off. And as Rory McIlroy told us last week, progress isn't a straight line.
Mickelson came into the 2023 Masters looking skinnier than ever. In recent years he's adopted an intermittent fasting diet (which would often involve him going up to five days with no food an only drinking supplement-boosted coffee) along with aggressive speed training routines. It was radical, but it worked, and helped him win the 2020 PGA Championship.
But amid the backdrop of the Mickelson switching tours, and taking some time away from the game amid his much-publicized comments, Mickelson found himself needing to recommit to his diet.
"I needed something different, and I'm having a lot of fun having three teammates and having a different energy and a fun environment. I want to play and compete at that level. And I'm going to figure it out."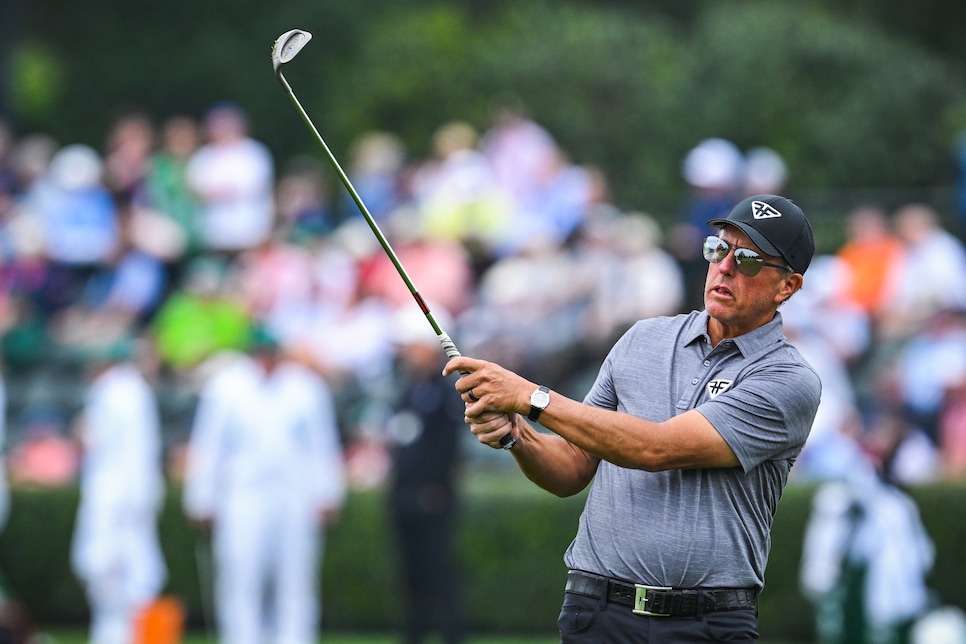 He quipped that his recent weight loss was because he "stopped eating food, that was a big help," which speaks both to Mickelson's literal fasting diet but also the ongoing temptation of life he faces in his life as an professional player. Learning to say no to delicious food, as close friend and Golf Digest Top 50 Coach Dave Phillips explained to coach Claude Harmon III last year, is often a challenge:
Learning to say no to delicious food
"Whenever you're that elite, it's always the best bottle of wine, or the nicest dinners, because if you're going to have dinner with Phil, you're not going to go just down the road. There's a lot of opportunity to have the best of the best and it's hard to say no."
But Phil said the unexpected side effect of all of this was that he didn't just lose fat. He also lost muscle mass — a common trait when adopting calorie-restricting weight loss diets — which was costing him speed. Mickelson said on Thursday that he's counteracting with a new weight lifting program, a process that remains ongoing.
"I also lost muscle, so I had to start lifting, and I've been lifting and slowly have been getting my speed and strength back to where I need it to be."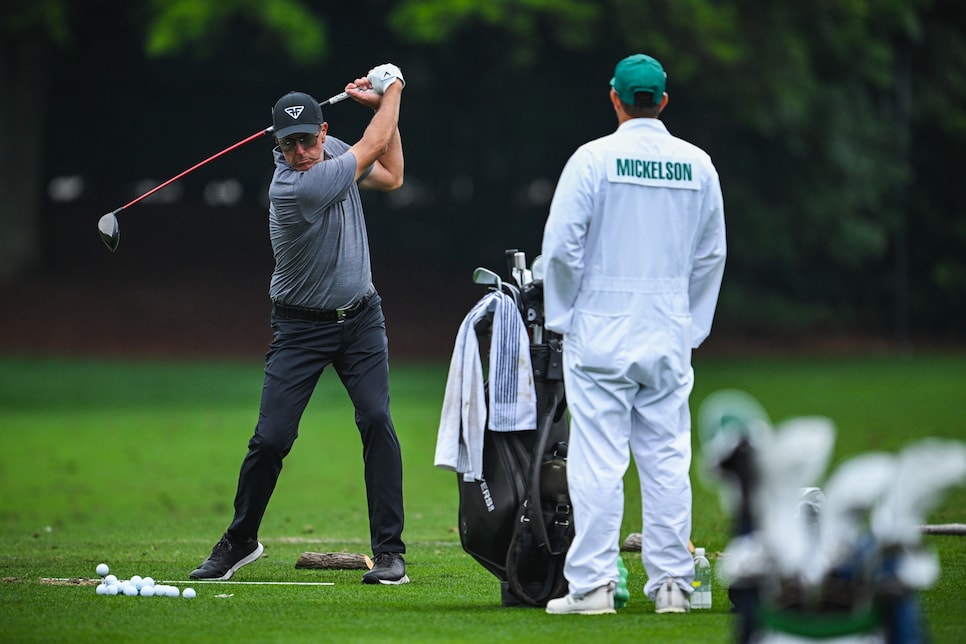 Progress isn't a straight line. Sometimes, taking one step forward in one area means going backwards in the other. It's a process. And despite all the controversies and shifting tides in Phil's career, it's one of the few things