The Grind
Phil Mickelson's brutal week, Paulina Gretzky's epic bachelorette party and the grossest golf-related photo ever taken
Welcome to another edition of The Grind where we can't help but miss Johnny Miller at times like this. A difficult golf course. A huge 54-hole lead. And yes, a giant, well, insert that "C-word" that Johnny was never afraid to throw around. Toss in an unexpected downpour on the 72nd hole at the Honda Classic to spice things up even more on Sunday and the retired NBC analyst would have really been cooking. Not to say his replacement, Paul Azinger, didn't handle the situation well, but Johnny is Johnny. Alas, the situation still made for some great TV, and it wound up producing a new Grind favorite. In the immortal words of Johnny, we've got a green-light special. Let's get to it.
Sepp Straka: This pre-tournament 150-to-1 longshot was still a 20-to-1 bet going into the final round of the Honda Classic trailing by five shots. But he hung around long enough before three late birdies, including one in the rain on the final hole, gave him his first career PGA Tour win.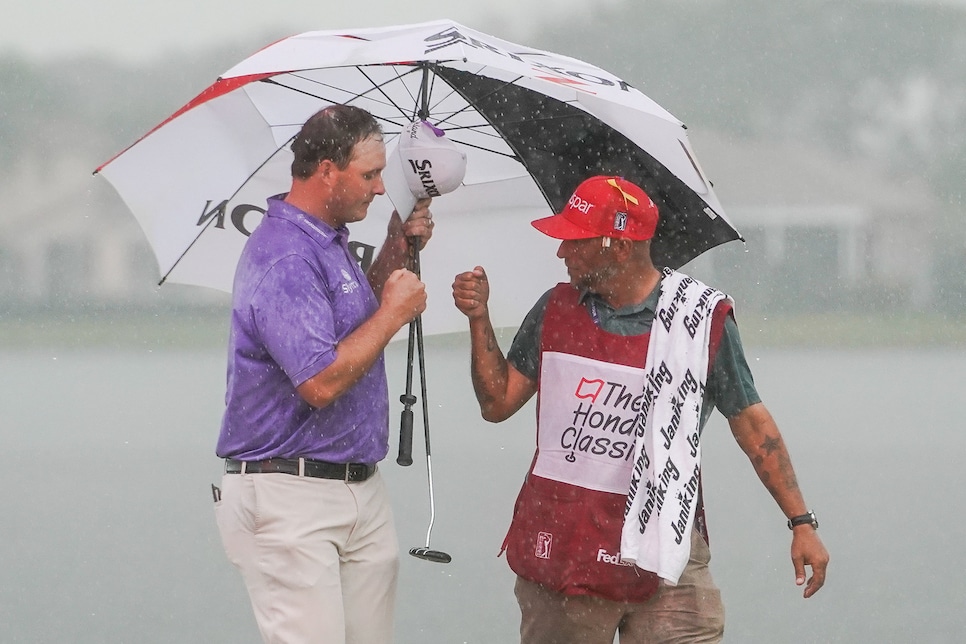 Aaron Gilbert/Icon Sportswire
Straka arrived at PGA National ranked 143rd in strokes gained/off-the-tee, but he led the field in that category last week. And it was a clutch bomb off the tee on the 72nd hole that put him in position to make that winning birdie. Shout-out to fellow Be Right podcast host Stephen Hennessey for picking Straka on last week's episode. Wait, never mind. He picked him to be the first-round leader. And he opened with his worst round of the week. Ouch. Well, still shout-out to Steve for mentioning Sepp.
Sepp Straka's not-so-secret love: Straka's dramatic win sent us to his PGA Tour media guide bio, where we discovered this gem: "Travels to tournaments with Diet Coke if he knows the event provides Pepsi products." And suddenly, I had a new favorite PGA Tour player. I disagree with anyone who prefers Diet Coke over Coke Zero, but it's great to come across someone who might actually like soda as much as I do. Well, and John Daly. This guy barely put down his can of Diet Coke to do his winning interview with NBC!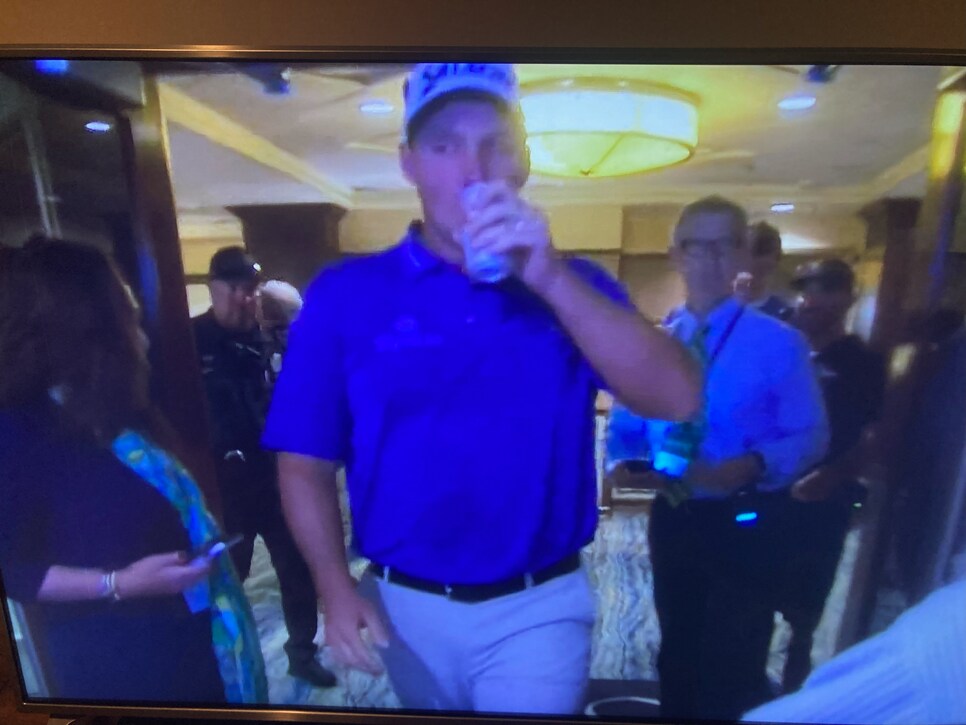 More like SIPP Straka, am I right? Anyway, congrats, Sepp. Let's grab a cold one together sometime! A cold soda, that is. Obviously.
Miguel Angel Jimenez: Now there's someone who definitely was drinking something other than soda on Sunday night. Yep, the red wine must have been flowing for Jimenez after he picked up his 12th career PGA Tour Champions win.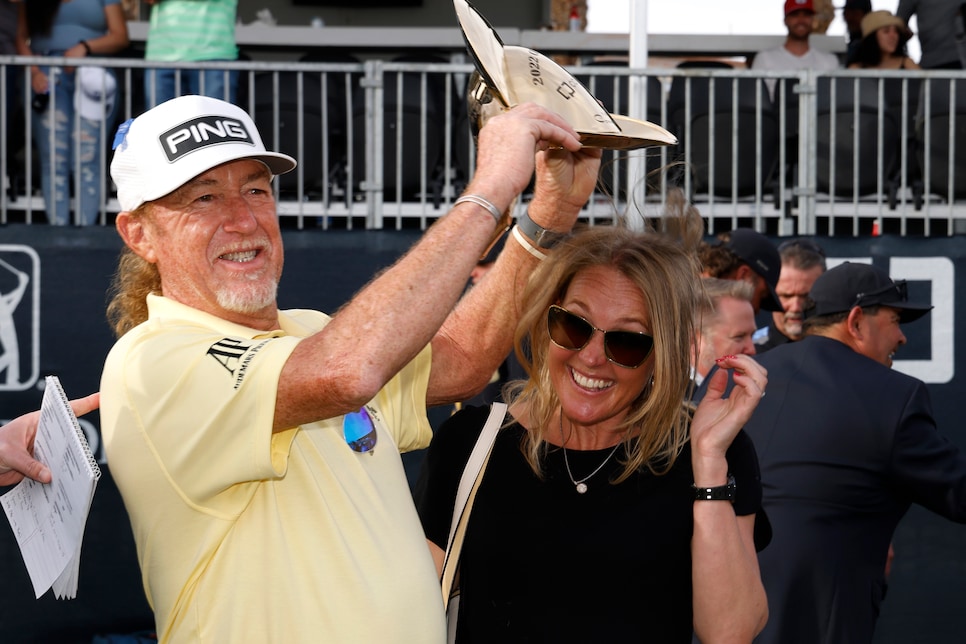 But there was even more reason to celebrate because the Spaniard made TWO holes-in-one in the tournament. That proved to be the difference in a four-shot win over Bernhard Langer and Woody Austin. Perhaps the golf gods were paying Jimenez back for being so willing to help out—even when he's getting pranked with a ridiculous request:
Hey, I'd sign up for a stretching class from the Mechanic. Dude is limber.
Daniel Berger's Sunday: Technically, Berger's collapse began with a bogey on his final hole of Saturday's third round while holding a six-shot lead. By the fifth hole on Sunday, that had disappeared. Blowing a six-shot lead in six holes? Even Greg Norman had to be impressed.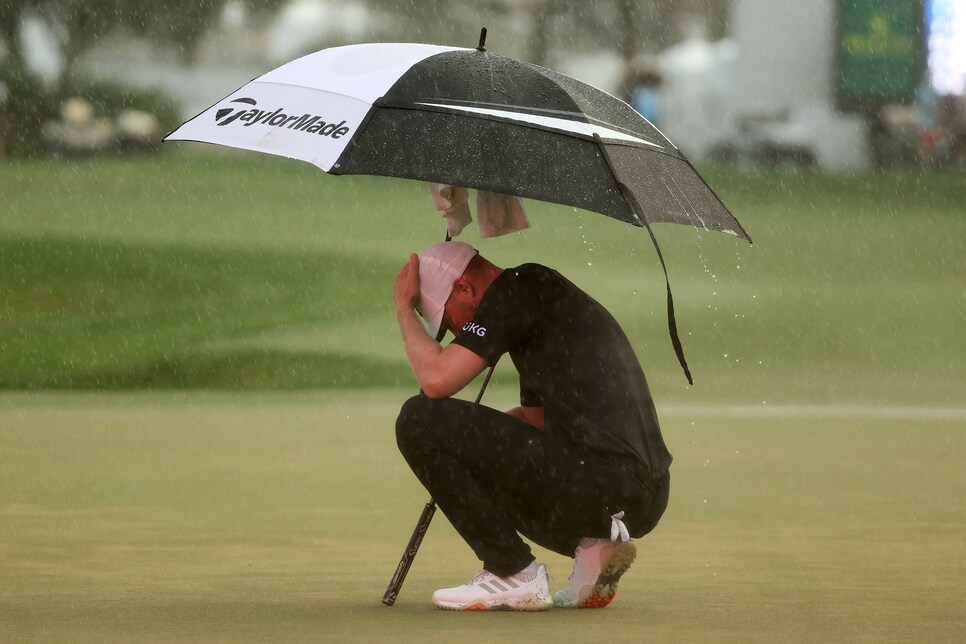 Of course, if it could happen anywhere, it made sense that it happened at a difficult PGA National. The craziest part of this collapse, though, is that Berger never found the water on Sunday and he even holed out for birdie from off the green. Twice! That has to be a first in golf history.
Phil Mickelson's week: The fallout (or is it PHallout?) from Mickelson's interview with Alan Shipnuck continued with the six-time major champ being dropped by KPMG and Amstel before Callaway announced it was "pausing" their relationship. American Express also announced Mickelson is out as host of the annual Palm Springs PGA Tour stop. Jeez, does he have any sponsors left?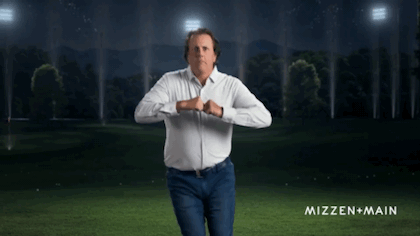 Oh, right. The golf dress shirts. For now, at least.
Mark Calcavechhia's foot: WARNING: The following picture you're about to see is disgusting. No, seriously. You might not want to look. OK, we think you've been properly warned. Here it is:
My. Word. What is going on there?! Someone get this guy a foot-care sponsor pronto.
The PGA Tour heads to Bay Hill for the Arnold Palmer Invitational, AKA that one where Bryson DeChambeau did this last year:
Oh, yeah, he also won the golf tournament. And on Friday, he committed to trying to defend his title. And then he changed his mind on Monday, saying injuries are still holding him back. He was replaced in the field by Scott Piercy.
Random tournament fact: How about this stat?
Tiger and, of course, Arnie, will be missed again this year.
RANDOM PROP BETS OF THE WEEK
—Scott Piercy will take the Bryson line off the sixth hole this week: 1 MILLION-to-1 odds
—Someone will blow a six-shot lead again: 1,000-to-1 odds
—Someone will have nightmares about Calc's feet: LOCK
This is the most recent thing on Sepp Straka's Twitter page: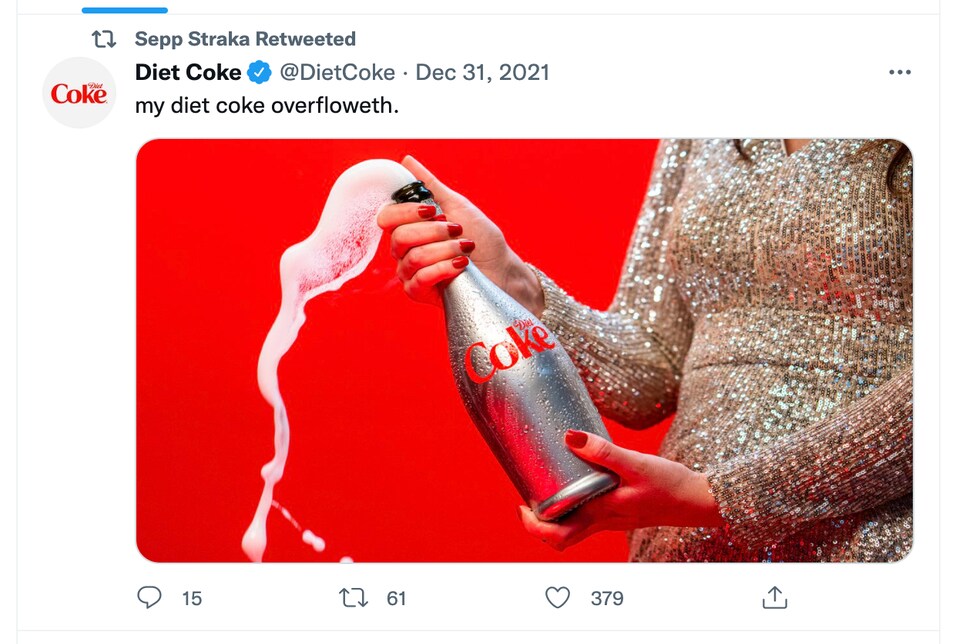 Looks like Sepp's New Year's eve was about as wild as mine when I celebrated with a regular Coke. Man, I love that this guy loves soda so much. Sepp has a twin brother, but I feel like we're twins in a way.
ARCHIVE PHOTO OF THE WEEK
Xander Schauffele knew what he was going to be in third grade:
What a great moment as Harry Higgs was Harry Higgs-ed by a fan at the Honda Classic—and he gave the perfect response:
Sorry, Harry, but that's the price of being a sex symbol.
THIS WEEK IN PUBLIC DISPLAYS OF AFFECTION
After being engaged for nearly a decade, Dustin Johnson and Paulina Gretzky are finally closing in on their wedding. And this past week was finally Paulina's bachelorette party blowout. As you can see, it looked like quite a fun time before the gang even got to St. Bart's: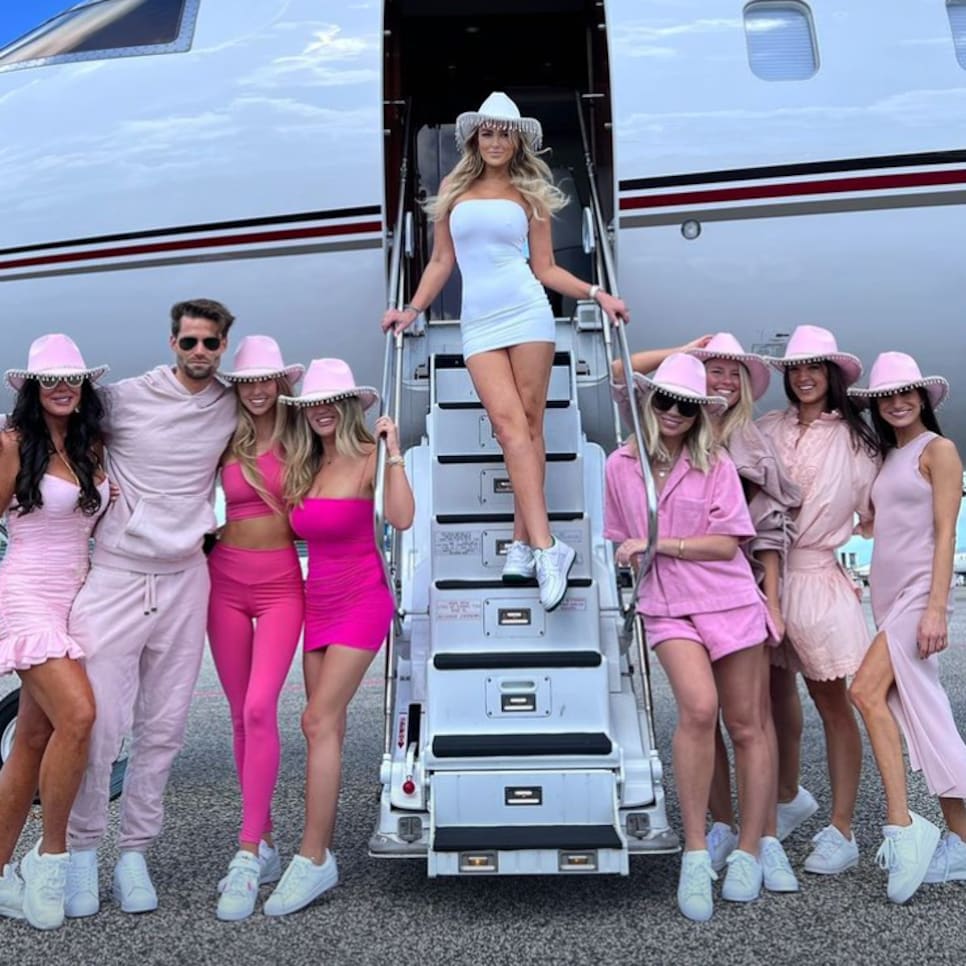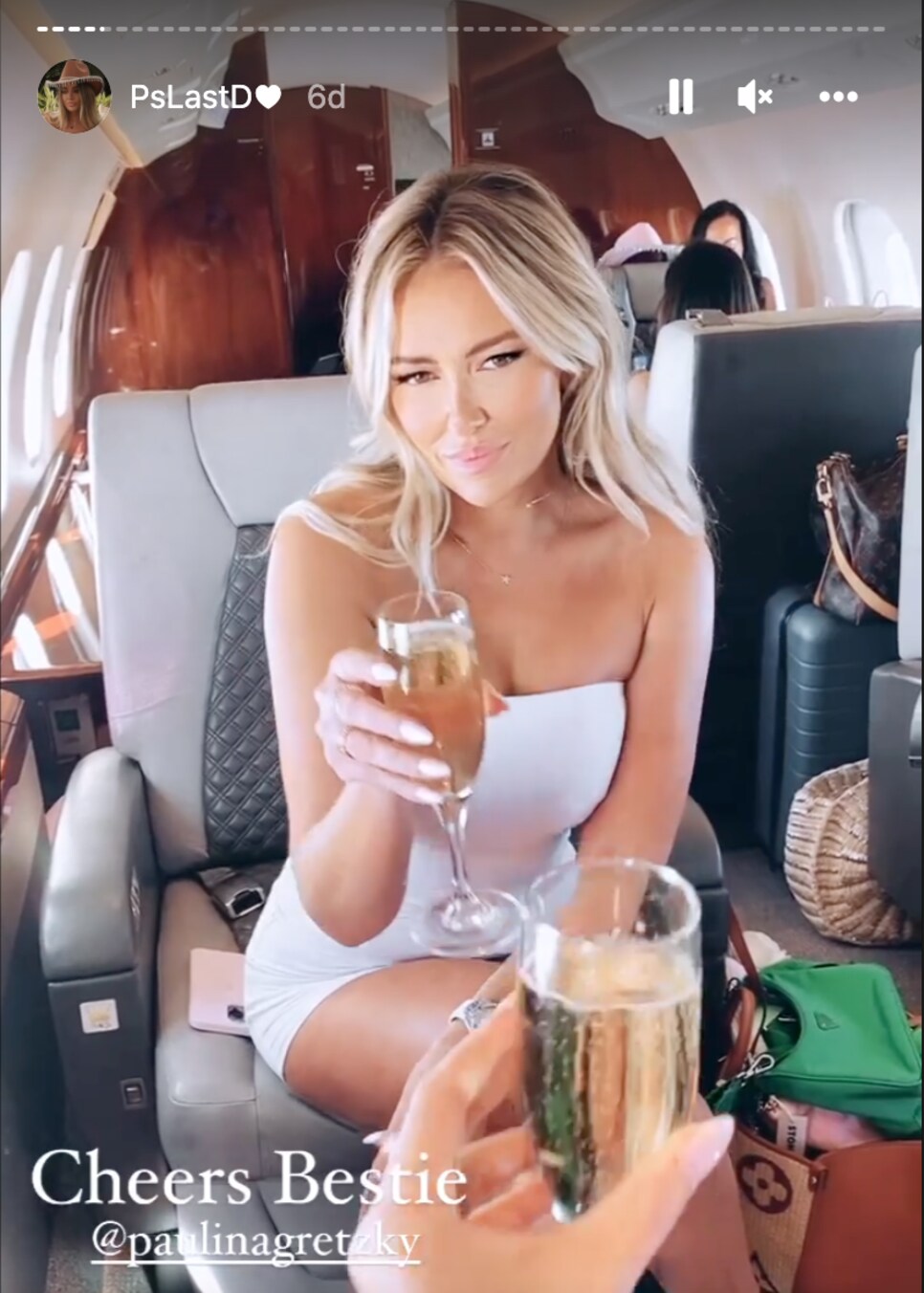 Our Coleman Bentley provided quite the rundown here. So check out his post if you want some more deets on the big bash, which included an appearance from DJ. No, not a DJ, but DJ himself as in her future husband. OK, so maybe it was a combined bachelor/bachelorette party. How modern.
Understandably, Shane Lowry wasn't too thrilled about that downpour on Sunday at Honda coming right when he got to the 18th tee needing a birdie. He made par to lose by one, but he played this exchange with a reporter after the round well.
Q. They say the breaks even out.
SHANE LOWRY: Hopefully in about five or six weeks in Augusta.
Congrats to Zach Johnson for being named the 2023 U.S. Ryder Cup captain. This hype video put together by the PGA of America is pretty legit:
Those guys are going to be ready to run through a brick wall for ZJ. Except it's golf, so they'll just play golf for him. … Russell Knox's strange streak of three straight T-33s came to an end. Barely. At one point on Sunday, the Scot was T-33 before finishing T-55. Oh well, time to start a new streak. … Speaking of finishing positions, Steve Williams revealed on the Chasing Majors podcast that Tiger Woods "never, ever" looked at the sheet that shows how much each place paid out after finishing a tournament. Of course, it helps when you win as many tournaments as he did and when you have more money than any other athlete on earth. … And, finally, this product just showed up at my Costco: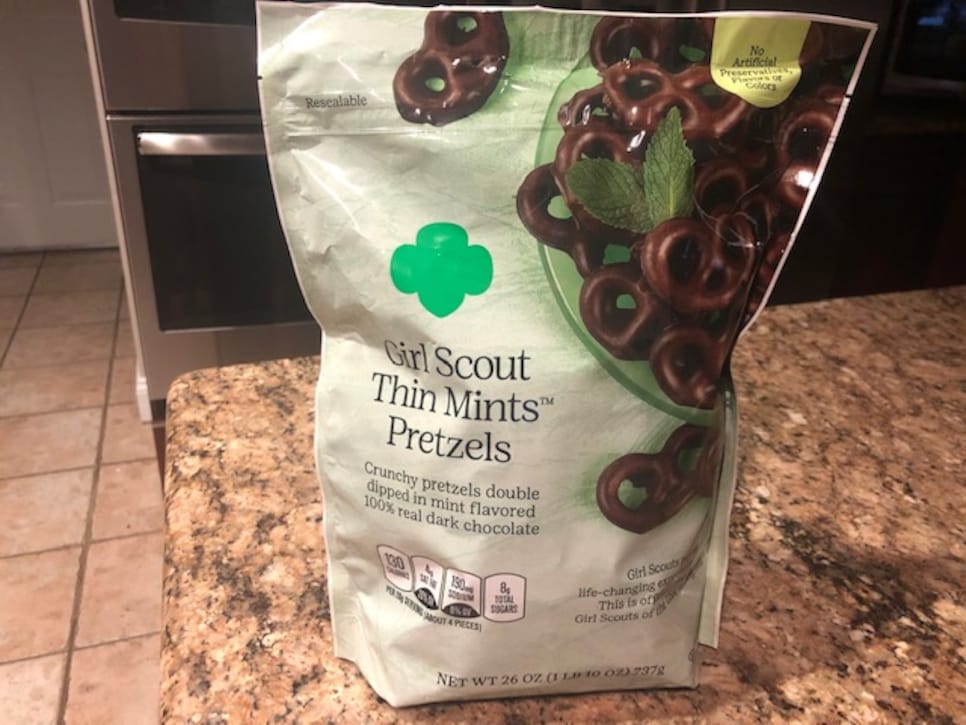 And it might be the best creation since Coke Zero.
RANDOM QUESTIONS TO PONDER
Did Xander's third-grade classmate become a marine biologist?
How much did Paulina's bachelorette party cost?
How many cavities has Sepp Straka had?