News
Phil Mickelson just recorded the worst score of his career on a par 3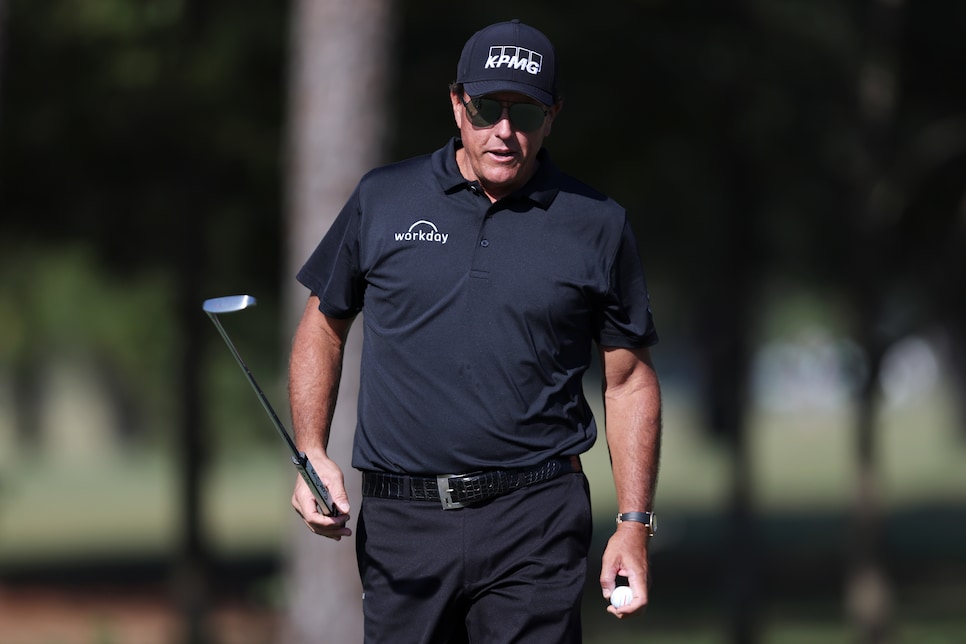 Phil Mickelson's early exit from the Houston Open means he'll have more time to prep for next week's Masters—he just might have to restock on golf balls before heading to Augusta National.
During Friday's second round at Memorial Park Golf Course, the five-time major champ nearly deposited a sleeve of Callaways into a creek on the par-3 ninth hole. Mickelson eventually found the green with his sixth shot before two-putting for an eight that made it clear he wouldn't make the 36-hole cut.
While the 50-year-old Mickelson is no stranger to big numbers, the quintuple-bogey eight is actually the worst of his storied PGA Tour career.
Pretty crazy when you consider how many par 3s Mickelson has played the past three decades. Here's a look at what this disastrous hole looked like on Shot Tracker: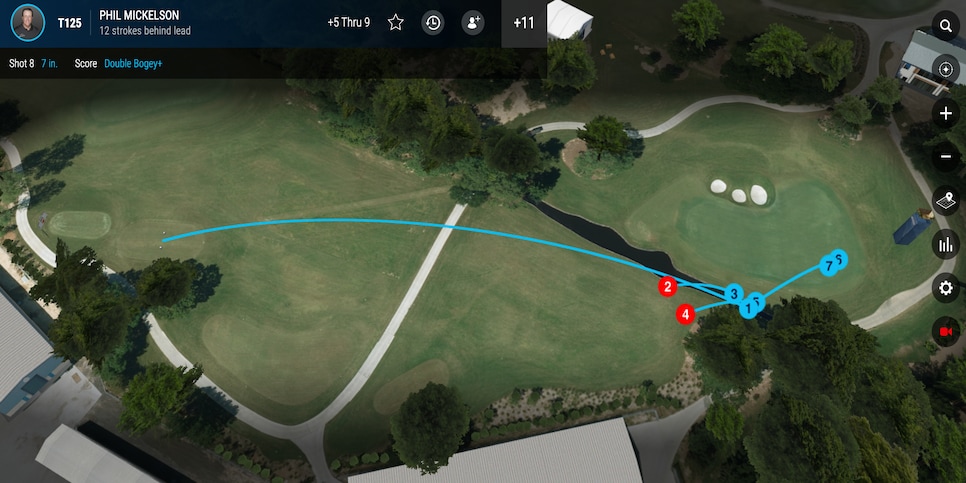 And you can click here to watch the entire mess that included a wet tee shot, a wet flop shot, and a second flop shot that just barely stayed out of the water.
Mickelson was at even par on the day before the ocho. However, he was already in doubt of earning a weekend tee time after an opening six-over-par 76 on Thursday.
Also crazy is the fact Memorial Park has already produced a pair of snowmans on par 3s before the conclusion of the second round. On Thursday, Grayson Murray made an eight on No. 15.
In any event, after sounding pretty confident following a second consecutive PGA Tour Champions victory, Mickelson can't be feeling as good about his chances of claiming a fourth green jacket. At least there are no par 3s with a stream running in front of the green at Augusta National. Wait, never mind.