Feuds
Phil Mickelson blasts USGA CEO Mike Whan for 'd!*k move' regarding U.S. Open rule change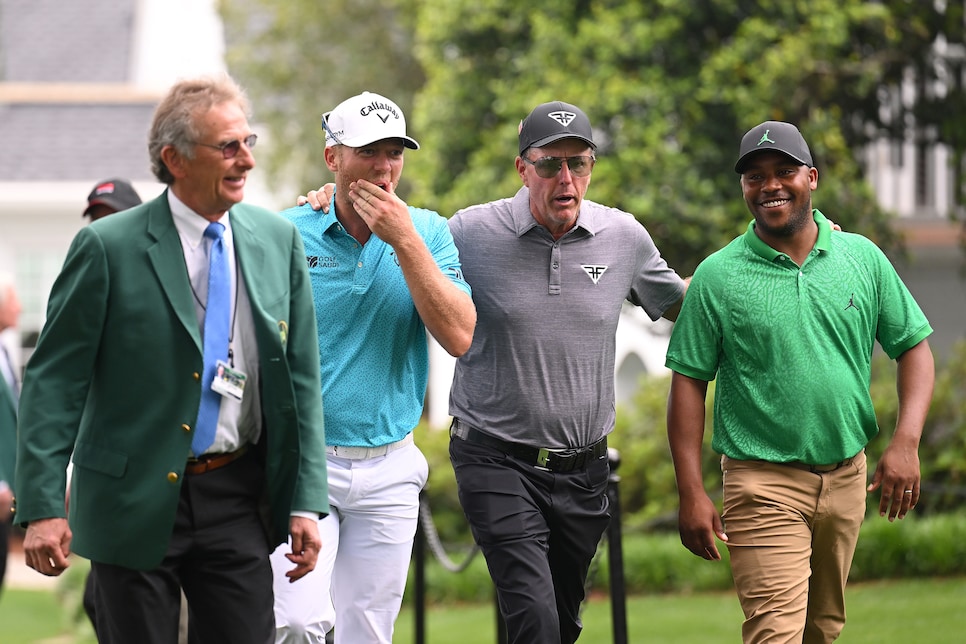 Phil Mickelson continued his crusade against golf's establishment on Friday—only this time with some slightly more colorful language.
The six-time major champ has been in a war of words with the PGA Tour and the Official World Golf Ranking for the past year, but more of his ire in recent days has been directed at the USGA following a tweak in language regarding U.S. Open criteria. Previously, any golfer qualifying for the PGA Tour's Tour Championship got into the following year's U.S. Open field, but the USGA changed that to "those players who qualified and were eligible" in February for the 2023 championship at Los Angeles Country Club.
What's the big deal? Well, that rules out any LIV golfers who qualified for the Tour Championship, but weren't eligible to play at East Lake after being banned by the tour for joining the new Saudi-backed league. Specifically, that ruled out one golfer: Talor Gooch.
As you can imagine, Gooch wasn't happy about this development. And Phil wasn't happy about this development. And after USGA CEO Mike Whan defended this development, Phil still wasn't happy, tweeting this message directed at Whan:
OK then. On one hand, you have to respect Mickelson for sticking up for one of his guys. And a case can certainly be made that this, um, move didn't need to be made. After all, Gooch got into this year's Masters and British Open via his Tour Championship qualifying, and he was recently given an invite to this month's PGA Championship. On the other hand, and as our Shane Ryan pointed out, when you upset the powers that be, you kind of have to expect some blowback.
Gooch didn't file a U.S. Open entry so he can't try to get in through a qualifier, but he could still qualify if he remains in the top 60 of the Official World Golf Ranking by either of two cut-off dates: May 22 or June 12. The 31-year-old Gooch, who didn't receive any World Ranking points for his recent back-to-back LIV titles, is currently ranked No. 60.
Mickelson, who famously has a record six U.S. Open runner-ups without a win—not to mention a long history of squabbles with the USGA from grooves to course setups—is qualified for the U.S. Open through 2025 thanks to his 2021 PGA Championship victory. After that, well, it's hard to see him receiving anymore special exemptions.