Majors
USGA CEO Mike Whan defends rules change keeping Talor Gooch out of U.S. Open, LIV golfer pushes back again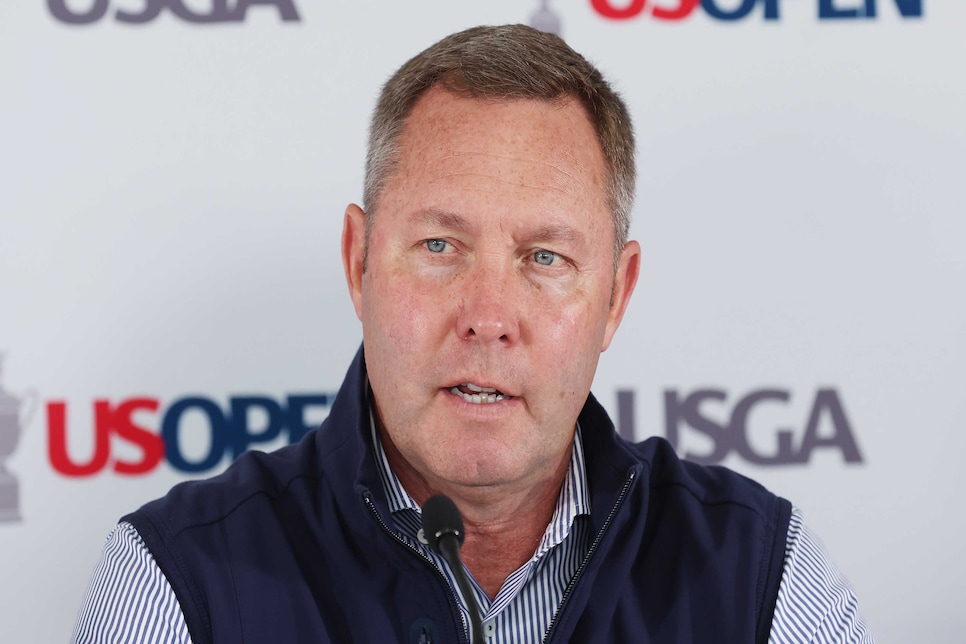 Mike Whan understands how things might have looked to Talor Gooch—and to golf fans in general—when the USGA updated the language of a specific U.S. Open qualifying category that kept the LIV golfer from being exempt into this year's championship at Los Angeles Country Club. The CEO of the governing body, however, insists there was no malice directed toward Gooch.
"Any time we make changes to our criteria going forward it impacts somebody and that stinks, but we can only look forward," Whan told GolfChannel.com on Monday.
Gooch spoke out during a podcast last month, upset with how the USGA had changed the U.S. Open qualifying criteria surrounding those exempt into the men's major by playing their way into the PGA Tour's Tour Championship. Previously all you had to do was "qualify" for East Lake to also earn a spot into the U.S. Open. But when the USGA announced the criteria for the 2023 Open in February, the language was altered to say "those players who qualified and were eligible."
That subtle difference meant that Gooch, who wasn't "eligible" for the Tour Championship because he had jumped to LIV Golf and was banned from playing PGA Tour events, now had to qualify another way for the 2023 U.S. Open.
"That was obviously disappointing because that changed rule only affected one person, which was me," Gooch said on the 73rd Hole Podcast. "So that was frustrating and tough because with LIV still not being rewarded with World Ranking points, I have only two options to qualify for the U.S. Open: via my World Ranking, which is going to be very challenging, or trying to obviously go through the qualifying route of sectional qualifying."
Gooch essentially took the second option out of play by not filing an entry into the U.S. Open. The first option requires that he be inside the top 60 in the Official World Golf Ranking on one of two cutoff dates, May 22 and June 12. Gooch is 60th in this week's OWGR list. Yet while having won the last to LIV Golf League events, his ranking isn't not improving because LIV events aren't awarded OWGR points. (He was ranked 56th before his two wins and after his T-34 finish at the Masters.)
He continued to voice his displeasure as recently as Tuesday and was backed up by a fellow LIV golfer.
Gooch has received an exemption into the PGA Championship in two weeks, and his performance there will determine if he can keep him inside the top 60 by May 22. But if Gooch were to fail outside the number, Whan warned that he won't be getting special exemption into the national championship.
"I hope [Gooch] gets in, but we're not going to change our criteria and I'm not concerned about the quality of the U.S. Open field," Whan told GolfChannel.com. "Just like I said at last year's U.S. Open, I don't do 45 background checks on which tour you came from or who is your sponsor, if you're good enough to get into our field we let you play.
"We have fewer exempt spots than the other majors and because of that we take more heat on, 'Why didn't this person just get a free pass [into the field].' It's a little more work to make it through U.S. Open qualifying but if you want to take it on, it's available to you. We don't say no to anyone at the door if you want to take a run at this."