Fire Pit Collective
PGA Championship 2022: The best possible outcomes at a wide-open PGA Championship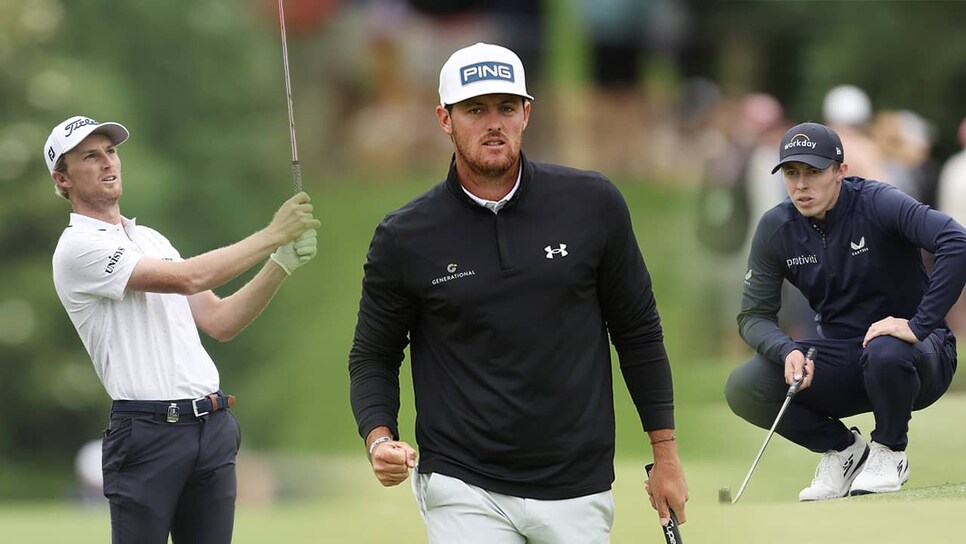 TULSA — The third round of the PGA Championship teetered on anarchy, with brand-name players flying up (and mostly down) the leaderboard on an exacting test buffeted by breezes. By day's end, Mito Pereira had claimed a three-stroke lead at nine under, but this still feels like the most wide-open major championship Sunday in recent memory, as the top six players on the leaderboard have a combined two PGA Tour victories. Meanwhile, a handful of major champions are lurking at the bottom of the leaderboard. Warmer temperatures for the final round will make Southern Hills play a little shorter but the greens should continue to firm up after a Friday night rainstorm. The guess here is that seven under gets it done. With that in mind, here are the best possible scenarios for a fraught final round.
Webb Simpson shoots 64 to win. The crafty veteran has barely factored at the majors since his breakthrough at the 2012 U.S. Open, but on Moving Day at Southern Hills, Simpson came home in a mere 30 strokes for a 65 that was easily the low round of the day. Does he have more magic left?
Matt Fitzpatrick shoots 69 to win. The gritty grinder from England excels on tough courses and should probably be considered the betting favorite if, for the final round, the PGA of America pushes the course closer to the edge. The short-hitting 27-year-old has proven he can close, with seven wins on the DP World Tour. Now it's time to go to a different level. Fitz isn't flashy, to say the least, but a win by him would be a pleasing throwback to how the game used to be played.
Mito Pereira shoots 72 to win. Another likable 27-year-old, this one from Chile by way of Texas Tech. Pereira has done his time on the Latinoamerica and Korn Ferry Tour. He has long been considered a big-time talent, and he showed a ton of heart on Saturday by closing with three late birdies after a mid-round swoon. A win here would launch his career and be a boon for golf in South America, even if casual fans are just learning his name.
Abraham Ancer shoots 67 to win. Abe looks more and more like a big-time player and his controlled, precise game is perfect on a course with little margin for error. Throw in his smoldering good looks and he is one transcendent round away from a star-is-born moment.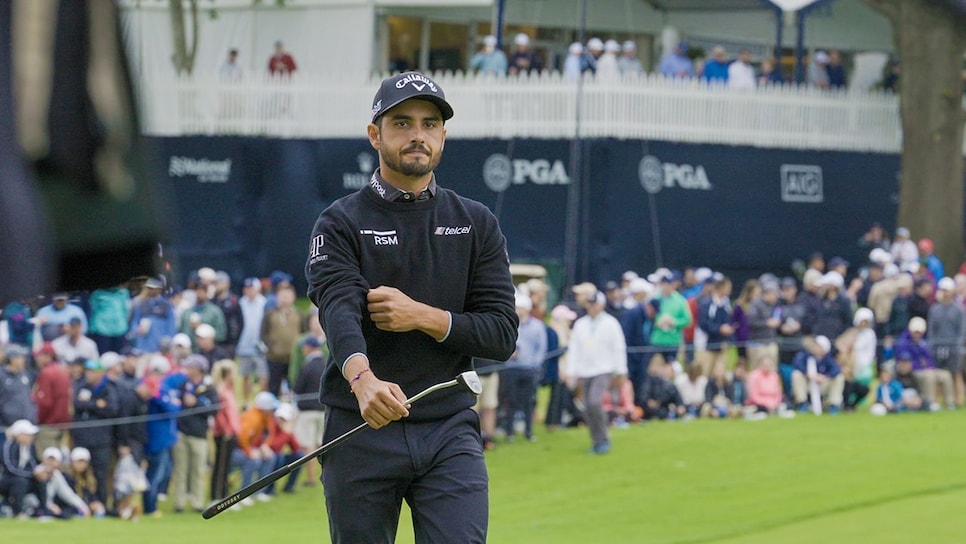 Gary Woodland shoots 64 to win. When Woodland overpowered Pebble Beach at the 2019 U.S. Open, it seemed like this preeminent athlete might turn into a dominant force. But injuries and ennui have kept him from building on that triumph. A native of Topeka, Woodland will be the people's choice here on the Great Plains.
Stewart Cink shoots 65 to win. The 2009 Open champ has had a sneaky-good career and at 49 continues to enjoy a renaissance. And given the cruelty that befell him at the 2001 U.S. Open at Southern Hills, a win at this PGA would make one helluva redemption story.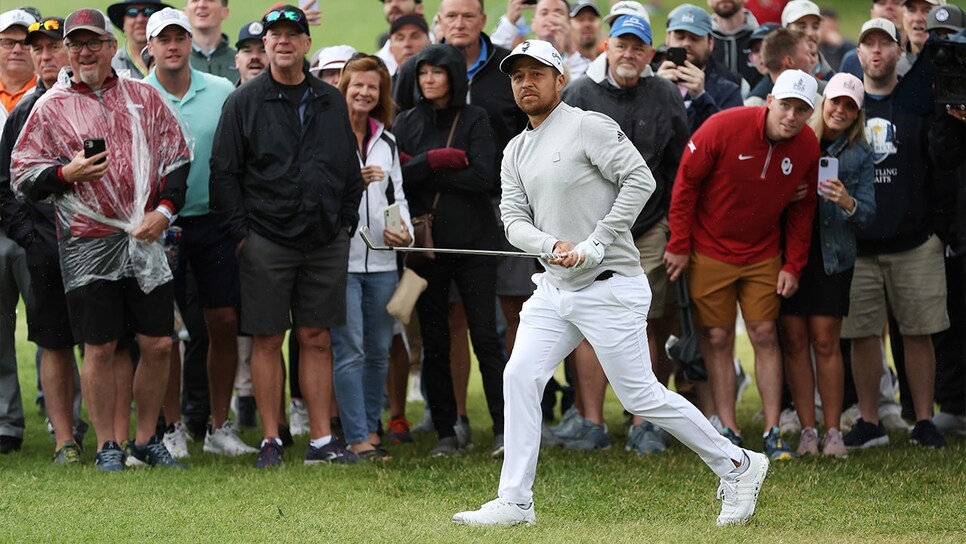 Xander Schauffele shoots 63 to win. Having recently broken his tour winless streak, X is now overdue to take the next step. Southern Hills does feel like the kind of place where someone can win in the clubhouse while the leaders falter.
Will Zalatoris shoots 69 to win. Is there anything in golf more suspenseful than watching Zalatoris putt? He's been good on the greens so far this week but whether or not this spectacular ball-striker can shake in the crucial putts with a major on the line will be some of Sunday's best theater. If he gets it done, the sky is the limit for this charismatic 25-year-old.
Max Homa shoots 64 to win. The funny dude from Twitter is threatening to become one of the game's leading men, with three wins in the last 15 months, all on stern tests. With Tiger Woods having withdrawn, it's hard to imagine a more popular winner.
Bubba Watson shoots 65 to win. After tying the PGA Championship record on Friday with a 63, Bubba couldn't buy a putt during the third round, slipping down the leaderboard. But on a course that demands talent shots, he's still dangerous. At 43, and four years removed from his last victory, Watson has found some form in 2022 after a series of injury setbacks. One more major championship victory would punch his ticket to the Hall of Fame, as crazy as that sounds.
Justin Thomas shoots 65 to win. Ever since he took the 2017 PGA Championship, Thomas was supposed to be the game's next superduperstar. He's piled up some nice wins but a chronic futility in the majors has dulled his starpower. A sloppy 74 on Saturday is another in a string of disappointing rounds when it really matters. Can Thomas, 29, become the player he was always supposed to be? Rallying for a win at this PGA would send him to the moon.