The Loop
A heated world ranking debate, a lame world record and the debut of the PGA Tour's 'confession cam'
Welcome to another edition of The Grind where we've certainly never been so excited for a regular PGA Tour event. It's been 13 long weeks since the season abruptly came to a halt. That's nearly 100 days of not being able to watch live sports—or get a haircut for that matter. We've had to get by with Netflix and Amazon Prime and Hulu thanks to the "free trial" that I forgot to cancel (Yep, they got me good) and sometimes even (gasp!) books. But now professional golf is back and the buzz is why I often wish the sport had more of an off-season. You know, a nice break to recharge the batteries, but preferably one that doesn't involve a global pandemic. In any event, let's enjoy golf's restart and hope it goes smoothly. I don't have any more shows to watch.
The field at Colonial: Given the unusual circumstances, this year's Charles Schwab Challenge was always going to feel like a major once it was announced as the place the PGA Tour was returning. But now it's going to actually look like a major with 16 of the top 20 in the Official World Golf Ranking teeing it up. In fact, the top three—Rory McIlroy, Jon Rahm and Brooks Koepka—will be paired together the first couple days. Those are going to be some galleries following that group! Oh, right. Never mind. Still, it's going to be pretty awesome to watch on TV.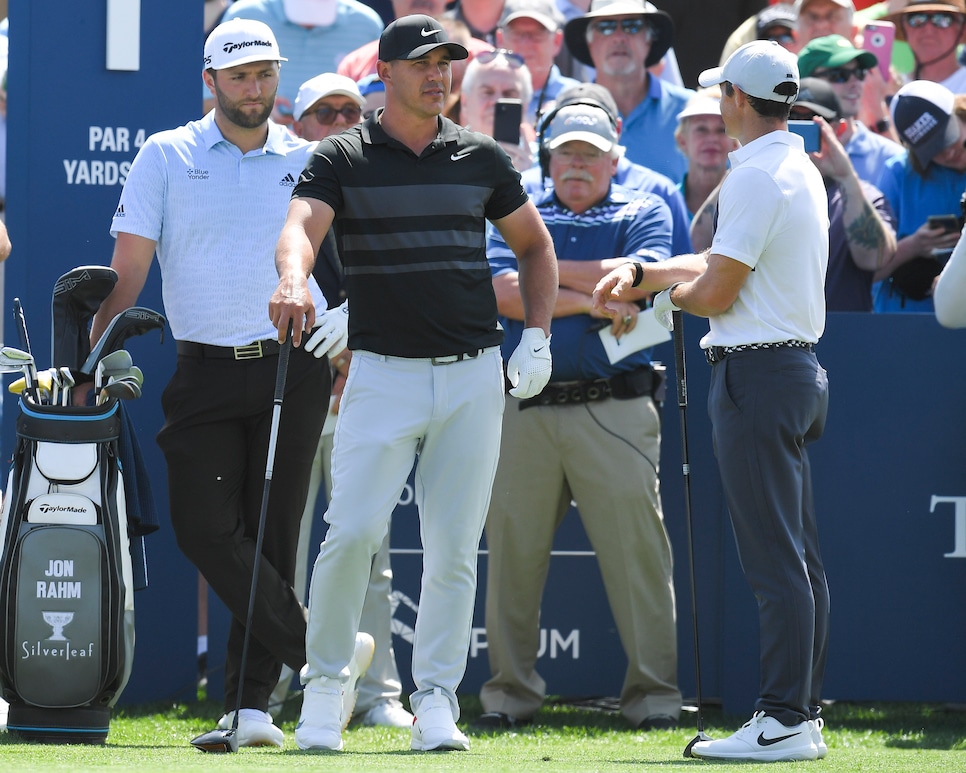 Justin Rose: The former World No. 1 will be playing at Colonial this week, but he deserves praise for what he did off the course last week. Rose established a series of seven one-day tournaments to give Ladies European Tour pros an opportunity to play before their season restarts. And one of the events is even at Royal St. George's, site of this year's Open, which was postponed until next year. Well done, Justin. Turns out, you've got a gold medal and a heart of gold. Sorry, couldn't resist.
Jennifer Kupcho: Before the LET or the LPGA returns, one of the game's rising stars picked up her first pro win at the Colorado Women's Open. And the Wake Forest product also earned a pretty nice check for $50K as well. I'm not biased, but … go Deacs!
Rickie Fowler's driveway: We're usually impressed by tour pros' backyards, but this time, we're focused on Rickie's driveway. Apparently, if you're one of the richest golfers in the world, you can just bring Magnolia Lane to your house: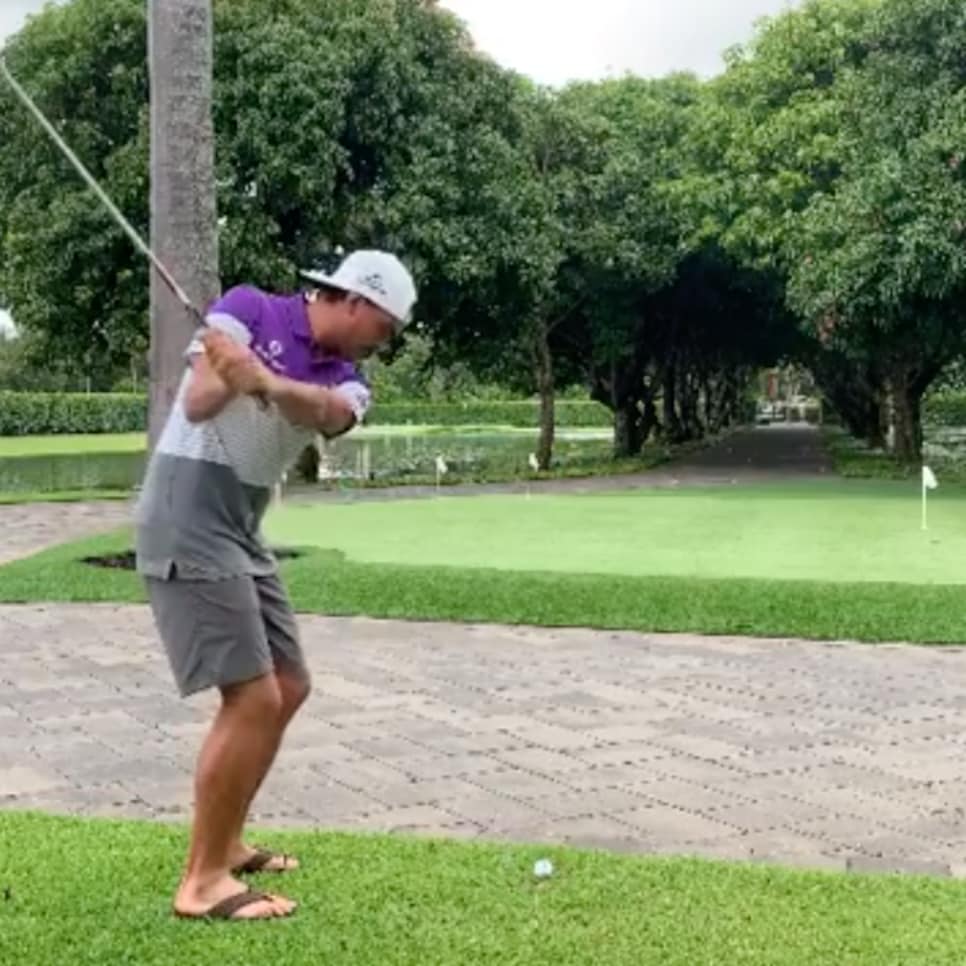 Speaking of Augusta National …
Masters fast-food/casual dining options: Augusta National has reportedly purchased another area shopping center for $26 million—their largest real estate deal yet. When I told me wife this, she said, "Maybe I will go the Masters one of these years." Then I explained to her the shopping center would be torn down before you can say J. Crew. Anyway, it's another step toward ANGC's complete rule over the region, and hopefully they do something cool with all this land. In the meantime, I'm running out of fast-food and chain-restaurant options for dinner.
Earning a living via Monday qualifying: Monday qualifying has always been brutal, but it will be even more difficult with the resumption of play after the PGA Tour announced there would only be two spots available instead of the usual four at tour events for the remainder of the season. Keep in mind these two spots will come from talent-packed fields of 80 to 100 golfers typically. In other words, if you plan on playing your way into events the rest of this year, good luck.
OWGR complaining: The Official World Golf Ranking has decided to restart this week with the resumption of the PGA Tour season. Frankly, this doesn't seem like it would be a difficult decision, but many European Tour pros are understandably upset because their season isn't resuming for another six weeks. Of course, it's easy to feel their frustration, but how could someone beat that stacked field at Colonial and NOT earn any World Ranking points?! It should also be noted that qualifying for World Golf Championships and majors will be based on the current frozen rankings, which also seems fair. In any event, there are a lot more important things to worry about right now. And again, golf is back! Well, most golf.
The PGA Tour heads to Colonial Country Club for the Charles Schwab Challenge, AKA that tournament Ben Hogan won a bunch of times. Hogan. What a legend. And also someone who seems like he wouldn't have minded social distancing. Also returning this week is CBS, who like golf in general, has a huge opportunity to make a lot of new fans. And the network's plans to enhance coverage include mic'd up players and a "Confession Cam" where golfers can stop and give comments during the round.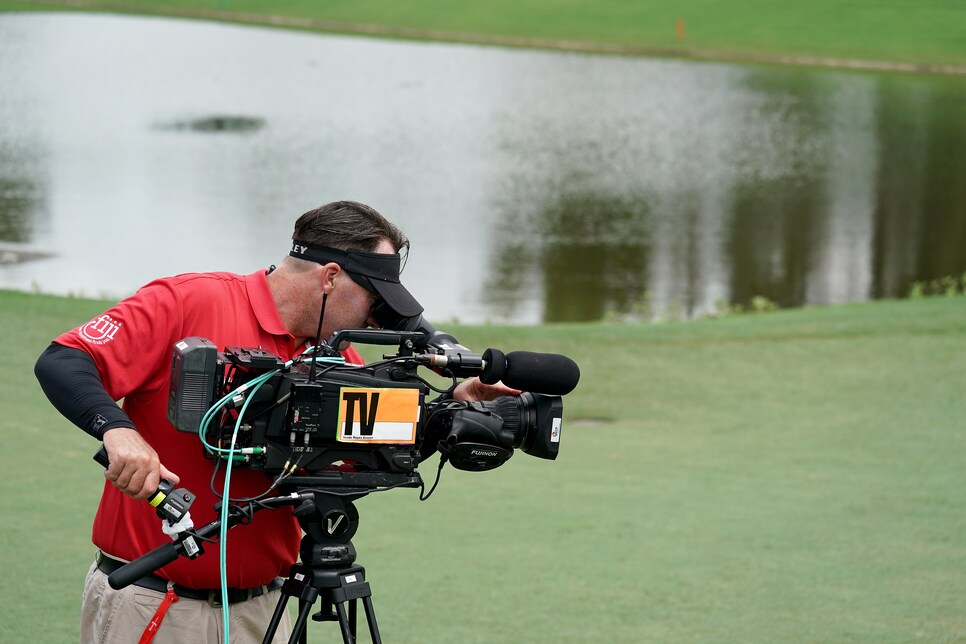 Sounds promising. And a little naughty. But mostly promising. We're in.
Random tournament fact: In addition to winning this event a record five times, Hogan also finished T-3 at Colonial when he was 54.
RANDOM PROP BETS OF THE WEEK
—Rickie Fowler does his own landscaping: 1 MILLION-to-1 odds
—Rory McIlroy will win at Colonial this week: 8-to-1 odds (Actual odds, favorite)
—Jim Nantz's opening monologue is going to be epic: LOCK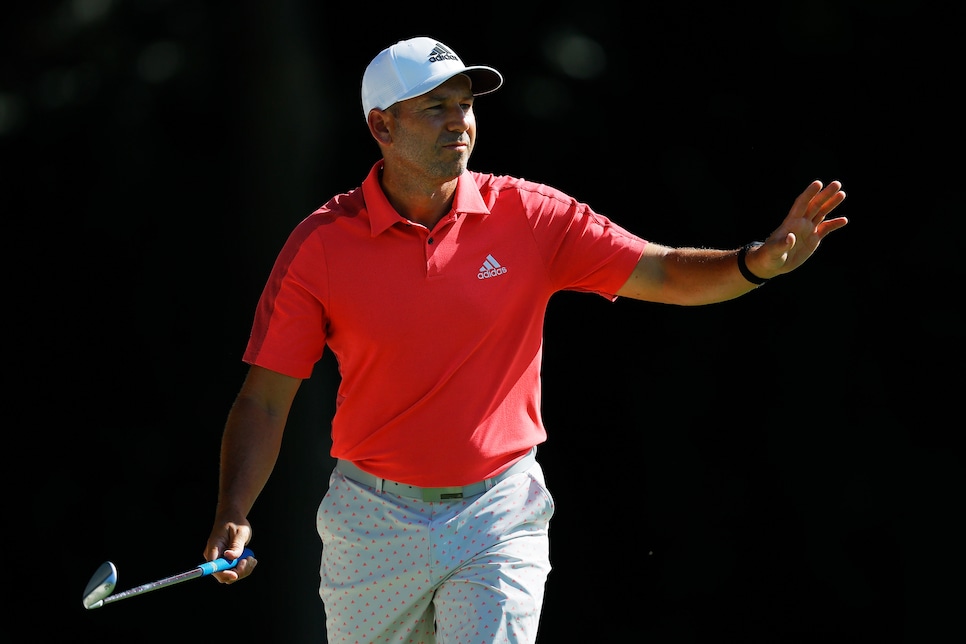 Practice rounds are underway at Colonial! How many tour pros will react to imaginary fans this week? Setting the over/under at 117.
VIRAL VIDEO(S) OF THE WEEK
It's not often you see a golf Guinness World Record caught on video, but it's even rarer when there are two capturing the same record. Not that it's a particularly impressive one. First, Tommy Fleetwood made 15 putts from a "socially distant" length of 6½ feet in a minute. But moments later, Paul McGinley drained 20:
Well done, Paul. But seriously, if you ever wanted to break a golf Guinness World Record, here's your chance.
THIS WEEK IN TOUR PRO PUBLIC DISPLAYS OF AFFECTION
Tiger! He's just like us! Except his dogs play fetch on one of his backyard putting greens, that is.
THIS WEEK IN TOUR PROS BEING QUARANTINED
Meet Connor Syme, who was minding his own business practicing at home. Connor, meet a golf ball to the dome:
What a tough week for the European Tour. First, no World Ranking points and now this? What's next? Pets' heads falling off?! At least Connor kept his. Barely.
"So, what can golf do to embrace people of color? We must all do our part, from high-level executives at huge golf organizations to casual weekend warriors. No one is too big or too small to take a stand and make a difference. If you're a leader, express your support loudly and clearly, and use your influence to help diversify this game. If you're a teacher, go out of your way to ensure the people taking lessons with you aren't only white. If you're donating clubs, do so to an organization that works with children and people of color. Invite someone you normally wouldn't to join you next time you play. Simply put: Go out of your way to make non-white people feel welcome and wanted. Coming from a golfer, it will mean more than you know." —GOLFTV's Henni Zuel from her piece for Golf Digest. Read the whole thing here.
The American Century Championship will return for a 31st time at Lake Tahoe this year with Tony Romo going for a three-peat. Eat your heart out, Troy Aikmen. … Model, golfer and longtime friend of The Grind Hayden Sylte has unveiled a new line of hoodies to help promote unity through golf and help raise funds for COVID-19 relief efforts:
Good stuff, Hayden. … According to a new survey from Hot Paper Lantern Digital Sport, golf bettors bet more often and spend more than any other bettors. That's interesting, but they could have just surveyed the Golf Digest office to find that out. … And finally, it's sad how much I look forward to "App Night" at home these days.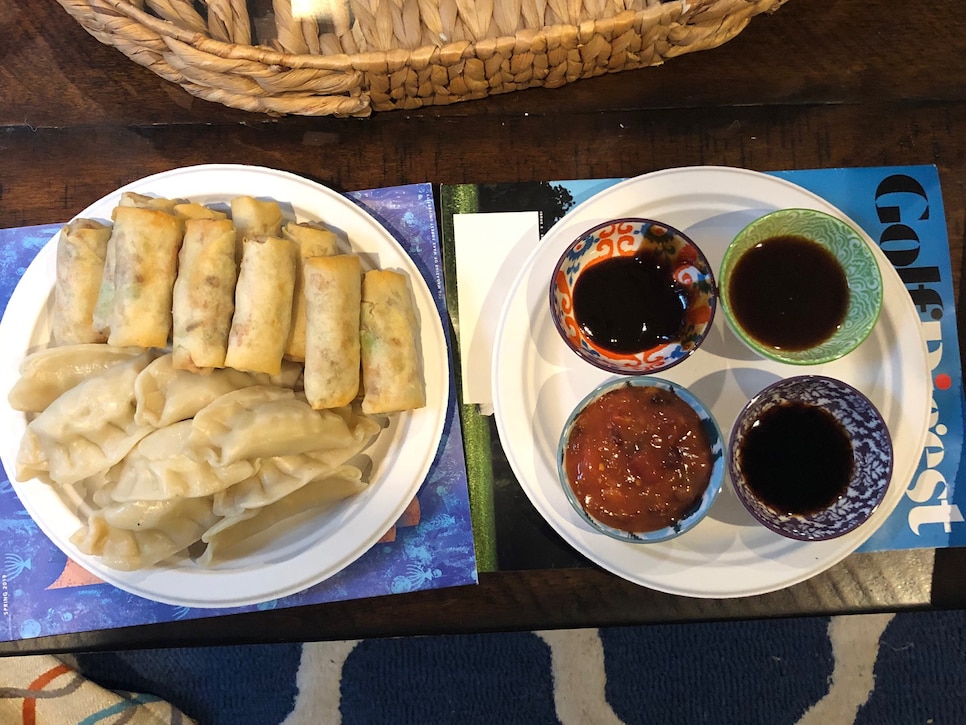 I feel like I should be in the next one of those Progressive commercials about becoming like your parents.
RANDOM QUESTIONS TO PONDER
Who should I bet on this week at Colonial?
Who do you want to hear on a "confession cam"?
Is the Chili's near Augusta National still there?