Tour Life
PGA Tour wife hilariously reveals what her husband has been doing since his season ended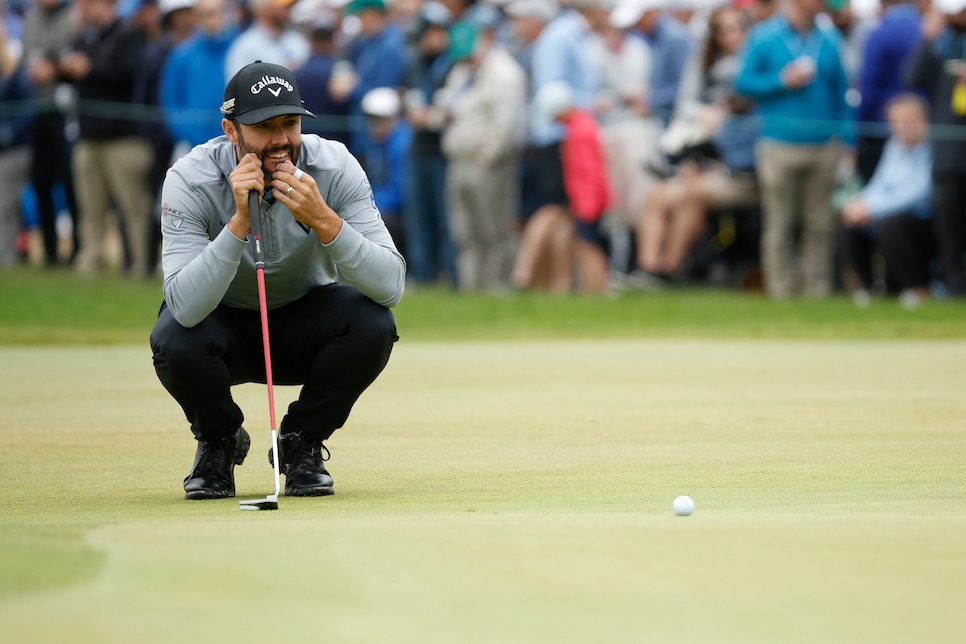 Adam Hadwin would love to be playing in this week's Tour Championship, but it was still a very successful season for the Canadian. The 35-year-old had five top 10s on the PGA Tour, including a pair of runner-ups, while racking up nearly $4 million in prize money—plus he went viral for getting tackled by a security guard. OK, so that last part wasn't great, but still a nice campaign even if it was cut short by one event.
If you think he's taking a break from golf—at least, mentally—after a long year on the course, though, think again. According to his wife, Jessica, Adam can't get the season out of his head. And she revealed the details in her typical hilarious fashion. First, there was this tweet on Monday:
And then this follow-up a couple days later:
Not that we're too surprised. After all, Jessica has revealed that Adam punishes himself for missing a cuts by making himself do household chores. So it makes sense that he would want to immediately do a deep dive into what transpired this season to help him prepare for the next one. Also, all of that sounds like a better time than cleaning the gutters.
And besides, it's not like the PGA Tour has a long offseason. The Fortinet Championship starts in just three weeks. Although, unlike in previous years it's part of a new fall session and not part of next season.
Anyway, Adam caught wind of his wife's latest tweets directed at him and roped his team into it:
But Jessica, as usual, had the perfect reply:
Let's hope Adam gets to spend more time at home this fall with the tour's revamped schedule, because these two are chock full of content gold.