Sony Open
Even the PGA Tour's 'Short Game Chef' has turned to speed training—and it's paying off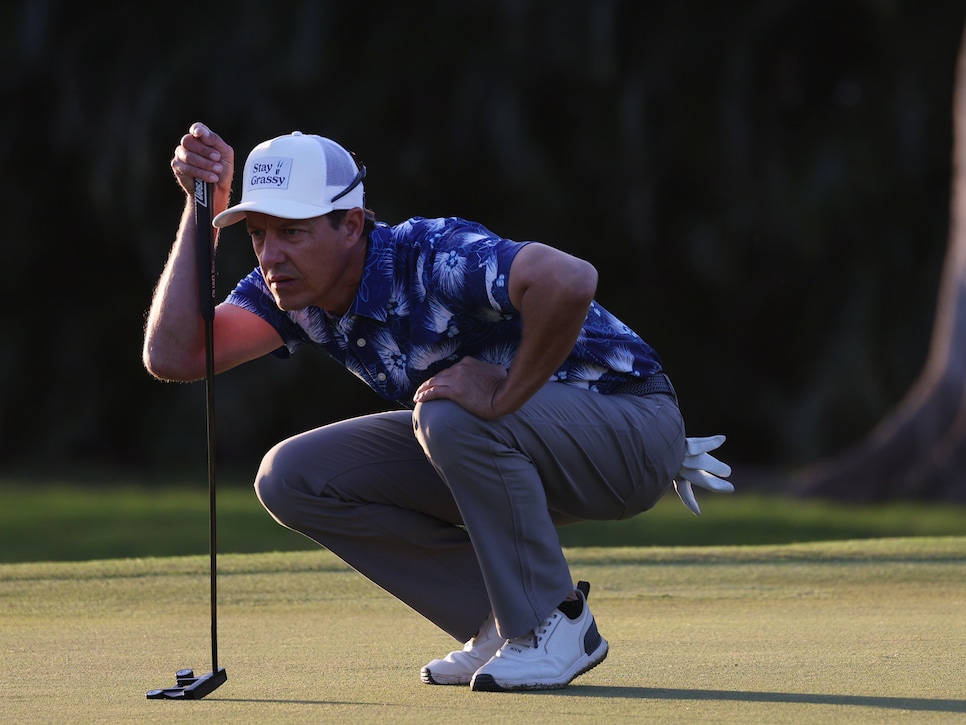 Parker McLachlin may be known as the "Short Game Chef," but he's hitting a pretty long ball these days. And through one round at the 2023 Sony Open, it's certainly paid off.
The Hawaii native and a PGA Tour winner turned short-game coach in recent years is making his 13th start at the tournament, playing this week on a sponsor's exemption. But on Thursday when he shot an one-under 69, it was the first time that he had broken 70 in the opening round of the event. And it wasn't hard to spot the reason why.
"It's fun to play this golf course in attack mode rather than defense mode," McLachlin told reporters at Waialae Country Club after.
What the 43-year-old was referring to is a bump in distance thanks to an increase in speed. Towards the end of 2022, McLachlin began using the Stack System made famous by Matt Fitzpatrick during last year's U.S. Open triumph, and he has already seen some eye-opening gains.
"I played so bad over the summer that I was like, 'I'm just going to put my clubs away and try this Stack System,'" said McLachlin who works with several PGA Tour pros including Collin Morikawa, Keith Mitchell, Joel Dahmen, Nick Hardy and Beau Hossler. "All of a sudden I didn't touch a club and used the Stack System and went from averaging 110, 111 with my club head speed to just the other day was swinging some at 115, 116 and I could get it around 117."
That's given McLachlin some 20 yards extra off the tee, which showed up on Thursday with a 300.6-yard driving average, including a 344-yard poke on No. 16. But something even more surprising has happened as a result.
"The funny thing is the more that I'm doing it properly, the more it's going straighter, and I've always been a guy that is short and crooked," McLachlin said. "Now I feel like I'm longer but also straighter. We'll see how it holds up. Good so far."
In 12 previous starts at Waialae, McLachlin has only made the cut twice, the last time coming in 2008 when he finished T-10. But it's a special week for him no matter how he plays.
"Yeah, this tournament means everything. I think this tournament inspired me to want to become a professional golfer and play on the PGA Tour, so for me this tournament means a lot," McLachlin said. "I cleaned—100 feet away I'm cleaning the bathrooms when I was 13 years old. You know, I know this place inside and out. Yeah, this tournament has meant the world to me to be able to watch it as a kid and then to live out my dreams and play in it 13 times."
Another round like this on Friday and the Short Game Chef will have a longer stay than normal at Waialae. He might also get some guys asking him for driving tips.