Sony Open
This PGA Tour pro has his eyes on a first win—and his pilot's license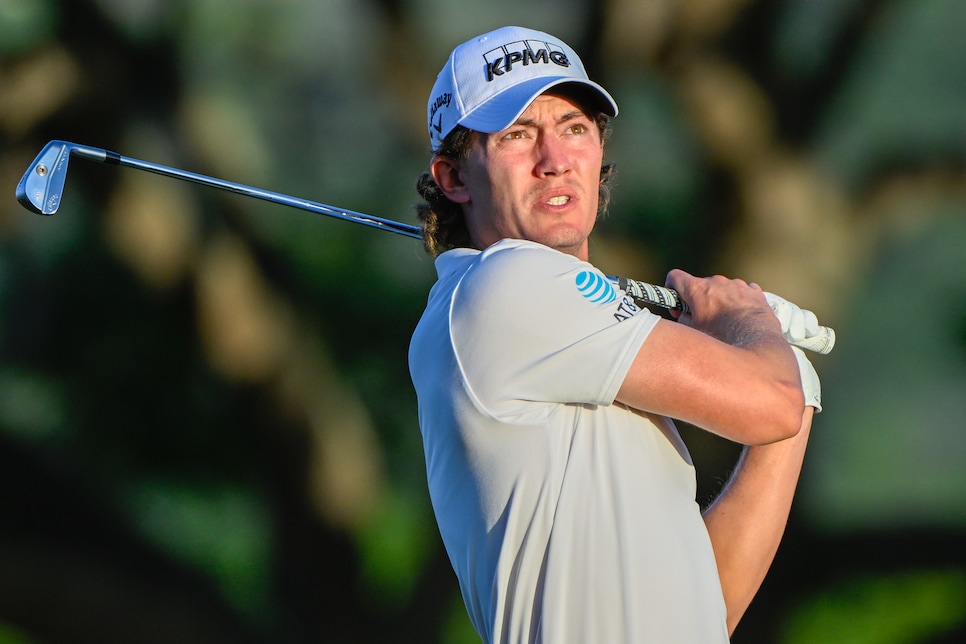 If you catch Maverick McNealy gazing up at the blue Hawaiian sky this week, he might not be daydreaming about earning a first PGA Tour title, but rather actually being among the clouds.
Following a first-round 66 at the 2023 Sony Open that has him in a lofty position on the leaderboard, McNealy is positioned nicely to earn a maiden victory. He could be achieving much greater heights soon, though, as he closes in on his pilot's license.
So when the 27-year-old told reporters at Waialae Country Club on Thursday that he feels like he's "firing on all cylinders," this is the rare occasion where that can be taken literally. Here's how he described his off-season that helped him recharge his batteries. Or, rather, engine.
"Working on my pilot's license. Just not too many hours away from taking my check ride, which has been a lot of the fun," McNealy said. "Just really able to fully focus on the things I want to do and the people I want to spend time with, and just been a super calm, peaceful, fun, productive focused off-season. Just had a great time at home."
He added that he believes flying has helped with his golf game as well as he enters the meat of his fourth full season on the PGA Tour.
"In my approach, nutrition, sleep, recovery, even mental focus, having a passion outside of golf that trains me and pushes me and challenges me in other ways in flying," said McNealy, who trailed leaders Jordan Spieth and Chris Kirk by two shots after Thursday's morning wave. "Yeah, it's been great."
Hey, it worked for Arnold Palmer. And whatever Maverick is doing of late is certainly working as well. The former Haskins Award winner at Stanford already has a pair of top-10s and is currently No. 34 in the FedEx Cup standings.
McNealy is coming off a career-best 38th finish in the tour's season-long competition. But he's working hard to continue his improvement—getting better by any means necessary.
"Dialing in on-course nutrition and just everything," McNealy said. "Looking at sleep, how do I sleep better and optimize the rest/recovery so I could push myself hard during the day. There is just a lot of aspects. Just trying to find that one percent everywhere I look."
Sounds like a guy you can trust with a detailed flight plan. That check ride should be a breeze. In the meantime, he's got three more check rounds in Hawaii to get through.