The Loop
A pair of PGA Tour pros made the most millennial bet ever on the NLCS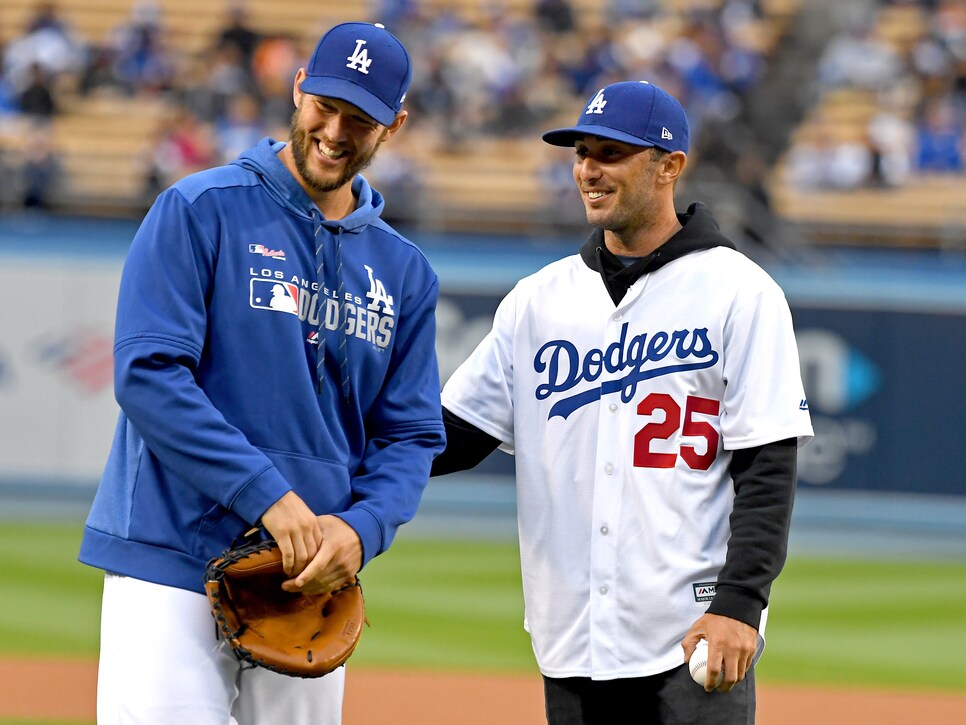 Max Homa talks with Clayton Kershaw after throwing out the ceremonial first pitch at Dodger Stadium on May 10, 2019.
Jayne Kamin-Oncea
The Atlanta Braves have seized control of the National League by winning their first seven games of the MLB Playoffs. They're also pretty close to causing a takeover of one of the PGA Tour's most popular Twitter accounts.
Max Homa is arguably as known for his social media skills as he is for his golf ability. But the 29-year-old will be relinquishing the reins to his Twitter account for a full 24 hours to fellow PGA Tour winner J.T. Poston if his Los Angeles Dodgers aren't able to dig their way out of a 2-0 hole against the Atlanta Braves.
OK, so maybe wagering a platter of avocado toast would have been an even more millennial move, but this is pretty up there. And should Homa lose, many golf fans will notice considering his hefty 176,000 followers.
But the person who seems the most excited about all of this is Poston's caddie/hype man, Aaron Flener.
What would Poston do wielding such power? Would he fill in for Max and roast golf swings all day or just fill Homa's timeline with Braves links and "L" GIFs?
We'll have to wait and see. But if Homa does lose the bet, we can't feel too bad for him. After all, he's also a Lakers fan.