The Loop
LeBron James is NOT going to like these betting odds for next season's NBA MVP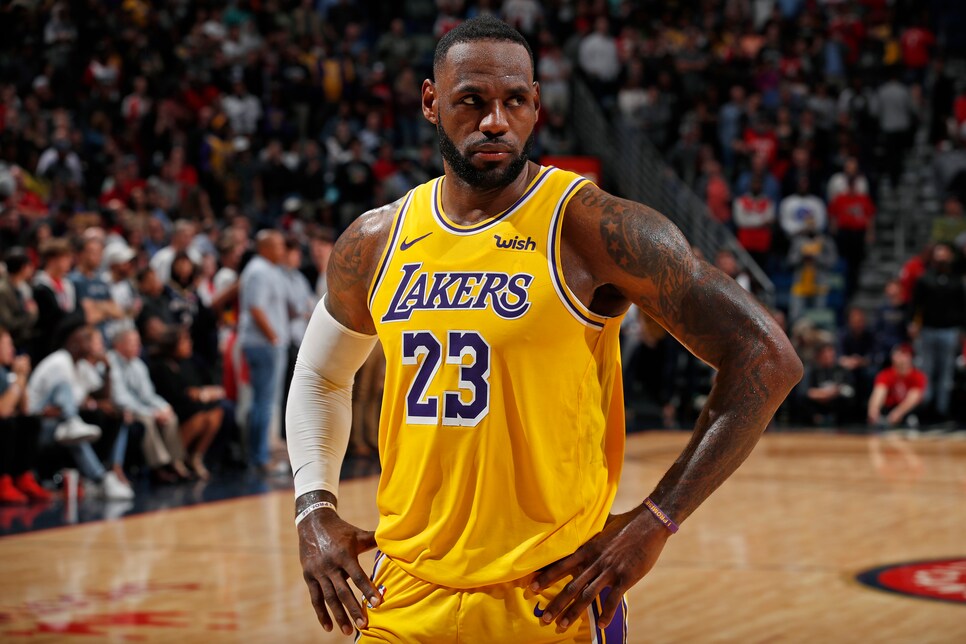 Just moments after winning a fourth NBA title and fourth Finals MVP, LeBron James declared, "I want my damn respect too." For The King's critics, it was perfect fuel for their fire. James had just put the finishing touches on yet another masterful season (YEAR 17!), but these haters quickly focused on that soundbite to console themselves.
In their simple minds, they called him LeBABY as they fell asleep reading Skip Bayless' Twitter feed. Meanwhile, less than two days after adding to his GOAT case, a new set of betting odds were released that illustrate why James would say such a thing.
You can now bet on next season's NBA MVP at PointsBet, and we're guessing LeBron won't be too thrilled about opening at +900 (risk $100 to win $900). Why? Because there are five players listed with better odds. Yep, FIVE. As in an entire team on the court. How is that possible?!
Two-time reigning MVP Giannis Antetokounmpo is the favorite at +350, which shouldn't come as a surprise despite his Milwaukee Bucks getting bounced by the Miami Heat in the second round of the playoffs. The incredible Luka Doncic is next at +450, followed by Stephen Curry (+600), and James Harden and Anthony Davis at +700.
While it's hard to find serious problems with any of those great players individually, it still seems odd for LeBron to have the sixth-best odds of anyone after averaging 30 points, 12 rebounds, and nine assists on 59 percent shooting in the NBA Finals. Sorry, make that tied for the sixth-best odds.
Kawhi Leonard is also listed at +900 despite the fact he rests about half the regular season games each season! He has no chance of winning this award and yet oddsmakers have given him the same chance of winning it as LeBron?! It makes no sense!
Anyway, we saw this type of voter fatigue with Michael Jordan as well. MJ "only" won five regular-season MVPs and LeBron has been stuck on four since last winning for the 2012-13 season. The guy makes the Finals literally almost every year, everyone says, "Wow, he's still clearly the best player in the world," and then they go back to tripping over themselves to find another MVP candidate. It's ridiculous.
In other words, I WANT MY DAMN RESPECT TOO! Amen, LeBron.