Random Daggers
This PGA Tour pro's photo proves yet again that the Masters "Par 3 Curse" is real—and possibly getting worse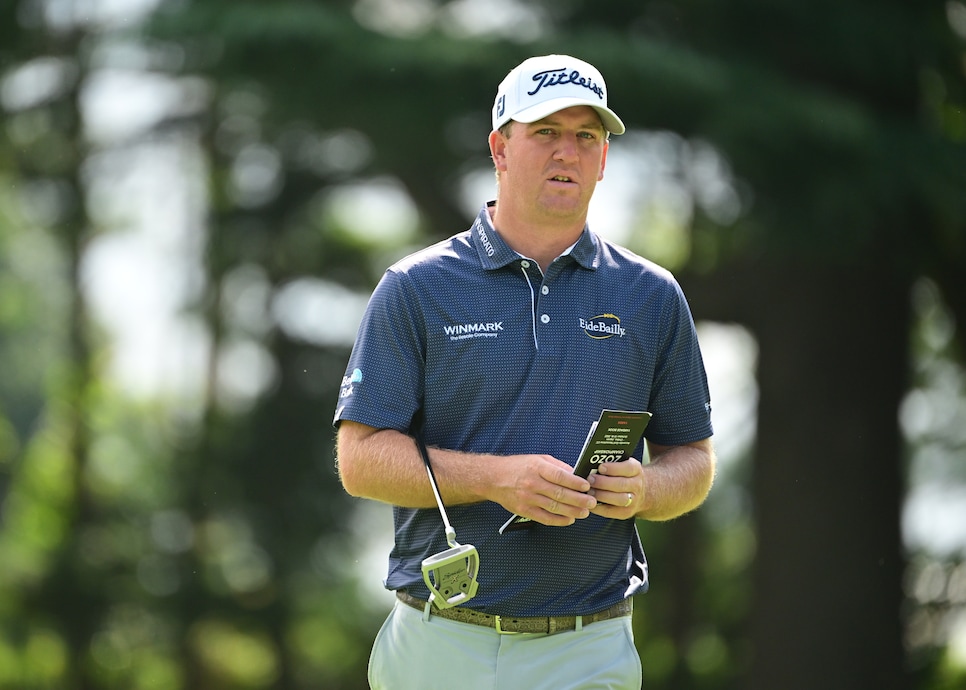 It's a well-known fact that no one who has won the Masters Par 3 contest has gone on to win the actual tournament, a streak that started with Sam Snead in 1960 and continued more than six decades later with Tom Hoge in 2023. And this so-called "curse" is probably the main reason we see so many of today's players turn to their wives or kids to take a shot, because that immediately takes them out of the Wednesday competition. What? You thought that was all coming from a place of love?
Anyway, not only did Hoge keep the curse going this year by not slipping on the green jacket, but after winning the contest with a score of six under that included an ace at Augusta National's short course, things got worse. Much, much worse.
First, Hoge missed the cut. By one shot. Thanks to a bogey on his final hole of the second round. And then, after flying home, he discovered this:
Ouch. Still don't believe in the curse?
Of course, a broken golf club (or two, if his driver was really also a flight casualty) is much more likely when you travel like an average Joe like Hoge does. The guy shared that he was flying in the back of the plane (Seat 21C!) last month after earning $1.475 million for finishing T-3 at the Players Championship. (Hopefully, that crystal bowl Hoge got for winning the Par 3 got back in one piece.)
Regardless, it was yet another reminder to not mess with the golf gods. Hoge doesn't have any kids, so if he's invited back to Augusta National in 2024, he might just have to come down with a stomach bug on that Wednesday afternoon next year.