Augusta National
Masters 2023: Tom Hoge dismisses the curse of the Par 3 Contest winner, is confident heading into the first round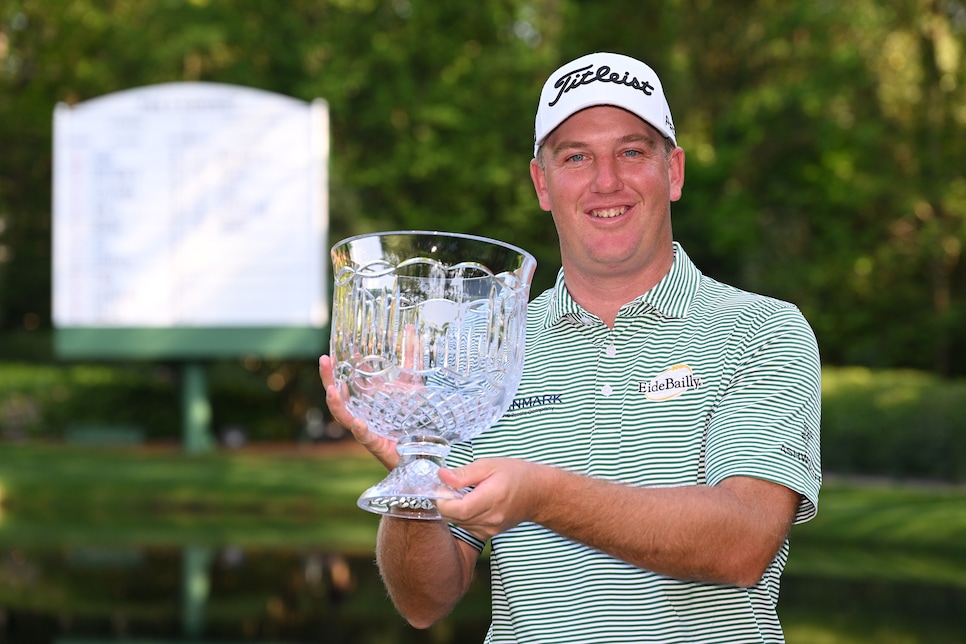 AUGUSTA, Ga. -- Tom Hoge clearly doesn't care about the curse of the Par 3 Contest. No contestant in Masters history has ever won the Par 3 Contest and the tournament proper in the same week. Hoge still like his chances.
Hoge made a hole-in-one at the eighth to win the annual Par-3 Contest Wednesday at Augusta National, going through the recently redesigned course in six under par. LIV golfer and two-time Masters champion Bubba Watson, and Arnold Palmer Invitational winner, Kurt Kitayama, were second at five under.
"[I will still] go out and try and play well," Hoge said of the tournament proper. "We have some crazy weather here forecast [this week], so not really sure what to expect in that regard, but I guess good start here to the week today, so try to keep that going."
Added up, there were five aces for the day. Watson had a hole-in-one on No. 4, while Ireland's Seamus Power carded back-to-back aces at No. 8 and No. 9. Defending Masters champion Scottie Scheffler also had a hole-in-one at No. 9. His was a slam dunk. "I was trying to make [an ace] all day,'' Scheffler said. "The slam dunk at the end was definitely very fun.''
Added Power, who became the first player in the Par 3 Contest's history to record two aces: "Obviously to get one was special, but to get the second one was a bit surreal. It's obviously such a special tradition here on a Wednesday. I don't know whether it carries into (Thursday's opening round), but it's certainly a lifelong memory that I'll treasure.''
Scheffler was glad to be doing anything but delivering the speech he'd rehearsed for the Champions Dinner he hosted Tuesday night. He was fresh off hosting the Champions Dinner, addressing the past champions.
"It was pretty emotional,'' Scheffler said. "I got through my speech, though, which I was proud of. I trembled probably the whole time, but I got through it.''