Luck of the irish
Masters 2023: Seamus Power makes back-to-back aces at Par 3 Contest, forgets ball in hole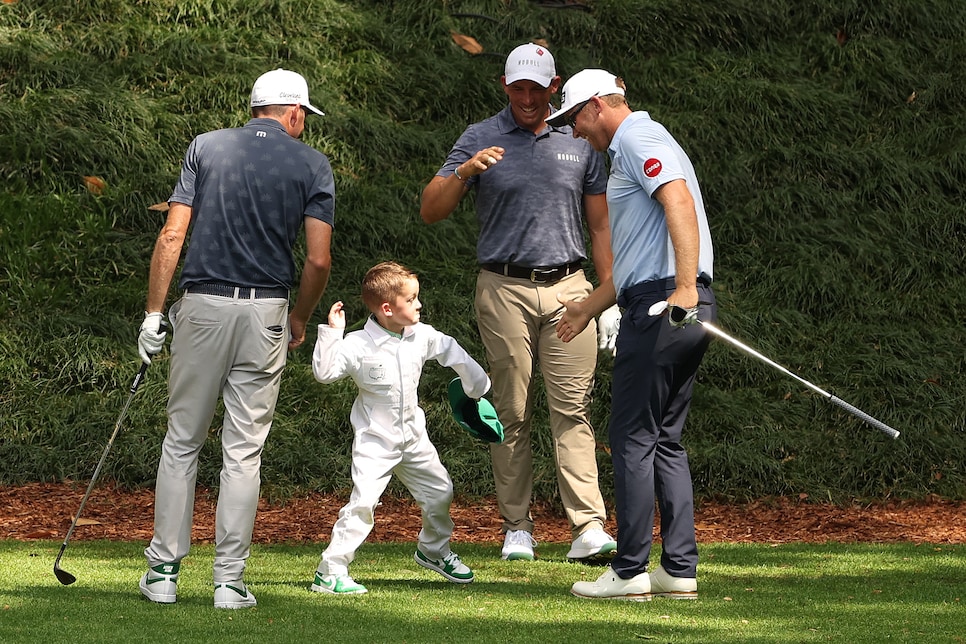 Pray for the millions of golfers out there who have never made a hole-in-one, as we all watched in shock seeing Seamus Power walk it off during Wednesday's Par 3 Contest at Augusta National with back-to-back aces.
Yes, the Irishman somehow holed out on the eighth and ninth holes to head into tomorrow's first round with the most positive of vibes. Heck, he was making so many holes-in-one he forgot to grab the second one from the hole—not long after, Scottie Scheffler made an ace of his own and hit Power's ball, lying in the cup still, on the fly. Bare with us, there's certainly a lot happening.
Power quickly etched his name into a few random Augusta trivia questions. He became the fifth Irishman ever to have a hole-in-one in the Par 3 Contest after Darren Clarke (2001, 2nd hole), Pádraig Harrington (2006, 9th), Graeme McDowell (2010, 9th) and Shane Lowry (2019, 2nd), and he is just the fourth player ever to have two holes-in-one in the same Par 3 Contest.
These tidbits might seem a bit arbitrary, but Power, his fellow tour pros and the adoring crowd certainly had a good time seeing such a startling back-to-back run that took a little over five minutes.
What does one do with two aces in one day? Do you have to buy drinks after the round and again the next day? Do you immediately go and buy some lottery tickets? Do you have to high-five every fan at Augusta? These are quandaries we'd love to face head on, so we'll be living vicariously through Power.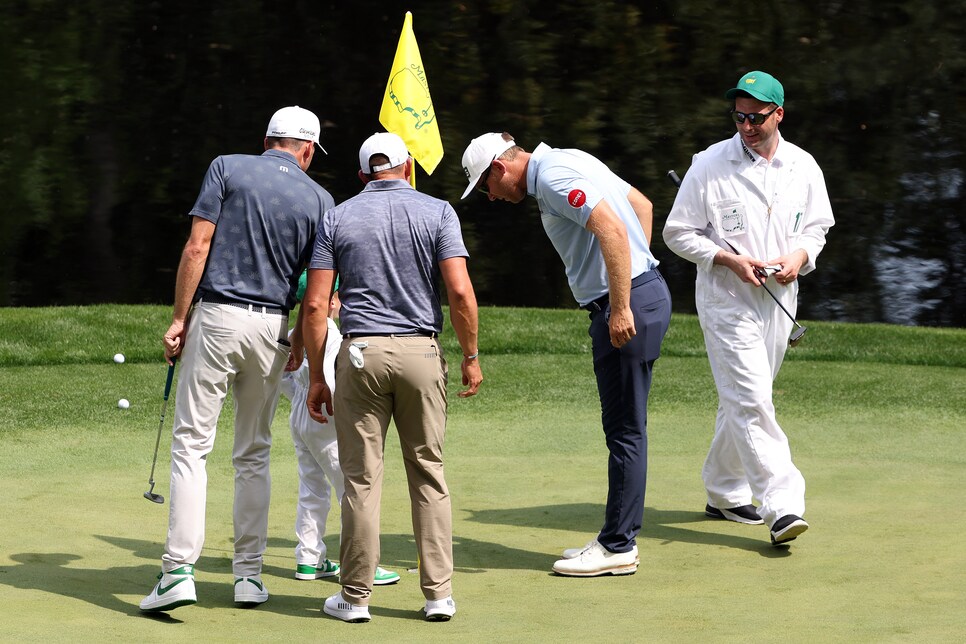 The Irishman is set to tee off Thursday morning at 9:48 a.m., and he'll be undoubtedly be riding a high heading up to that first tee. His playing partners, Bubba Watson and Mateo Fernandez de Oliveira, will surely be hoping that some of Power's luck makes its way to the rest of the group.