Masters Mix-up
Masters 2023: Scott Stallings (the other one) made it to Augusta, is having the time of his life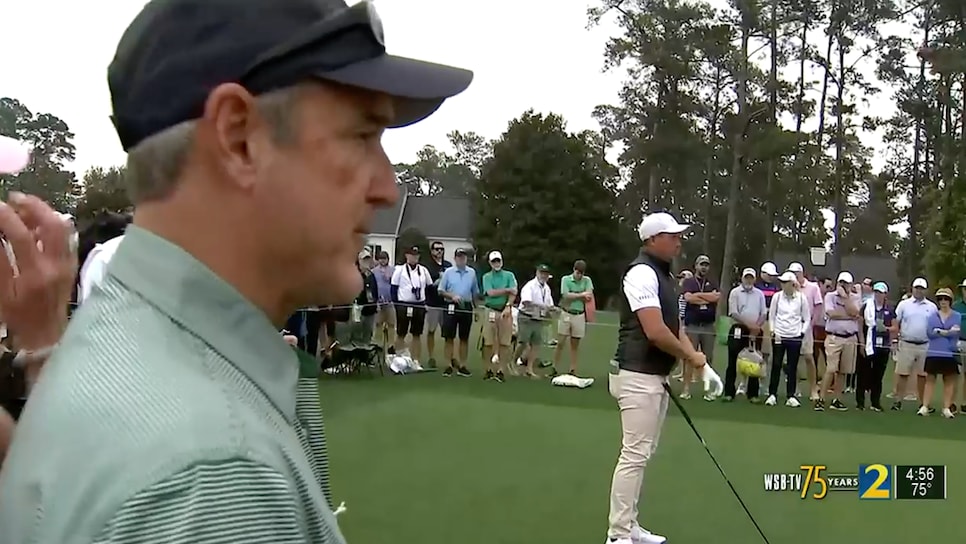 It's pretty rare to get something great in the mail. Usually, it's bills, junk or catalogs for things you don't want. Sometimes though, as is the case for Scott Stallings, you can receive a life highlight.
Here's a quick recap: There's a golfer named Scott Stallings and a realtor named Scott Stallings. Both have a wife named Jennifer. Stallings the realtor was sent an Augusta invite instead of Stallings the golfer. The former is a self-proclaimed "90s-shooter," so he's probably not winning a green jacket anytime soon. Anyway, after the invite was shipped from Stallings to Stallings, the golfer invited the realtor to Augusta as a reimbursement of sorts. It's quite a story.
Now at Augusta National, Scott Stallings the realtor is thriving. "I feel like we've just entered the adult Disney Land," Stallings No. 2 said. He had been trying to get to Augusta for a long time, as we all have, and finally was able to make the trip after this rigamarole.
Not only did Stallings get to finally see golf's holy land, but his name doppelganger also gave him quite the gift for his troubles.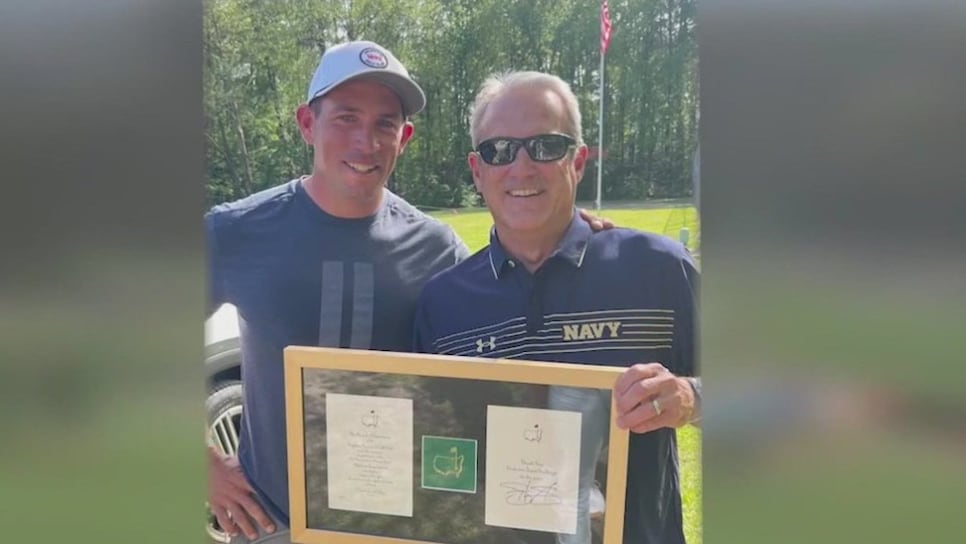 "We just thought he was going to give us tickets and that would be the end of it," Stallings the non-pro-golfer said. "He brings us this brown-wrapped package. Turns out, he framed the invitation and signed it from one Scott Stallings to the next. I can't believe it. It's amazing. I said you can't part with the invitation. He said it's done its job."
It may be shocking to believe, but Stallings has picked Stallings to win the Masters: "Scott Stallings, I just have a feeling." There's some good karma in the air for Stallings everywhere right now, so it might be worth a fiver.
This just goes to show, if you really want to make it to Augusta, all you have to do is legally change your name to Tiger Woods and wait by your mailbox.