What's in a name?
The best-worst golf tournament names through the years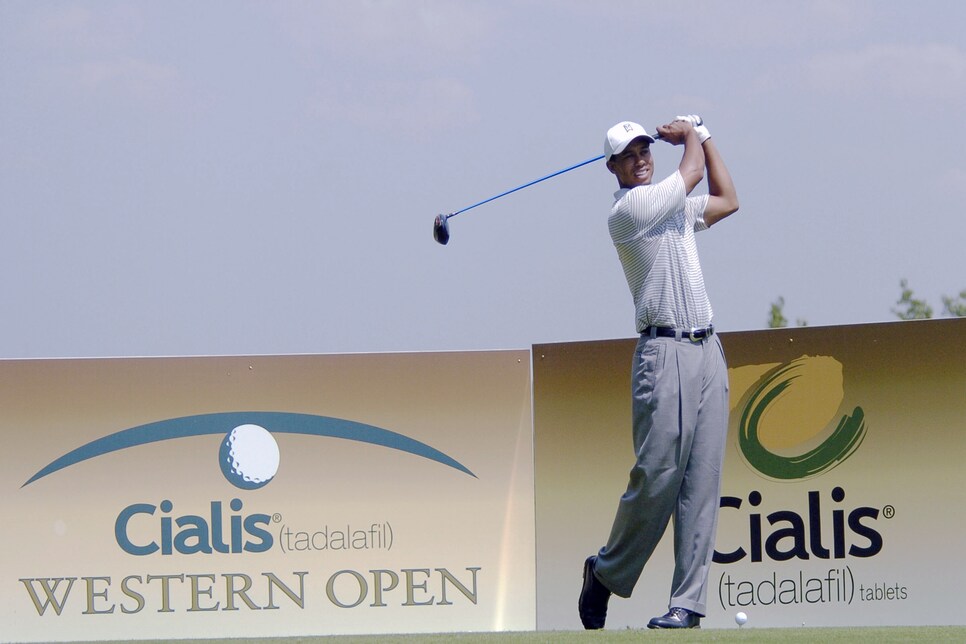 Laugh at arena naming rights deals all you want [cough Crypto.com Arena cough]. Snicker at NASCAR drivers thanking Snickers in victory lane and Tom Brady shilling his Uggs. When it comes to cringe-worthy sports-sponsor synergy, however, nothing and no one can hold a Yankee Candle™ to golf. Through the years, our eccentric little corner of the sports world has produced some of the most ridiculous word soup in athletics, serving up one so-bad-its-good tournament name after the next. After sifting through decades of impossibly convoluted, erectile dysfunction-repping contenders, we have finally settled on the best of the worst. Enjoy.
Magical Kenya Open Presented By Johnnie Walker
Oh, oh it's magic, you knowwww...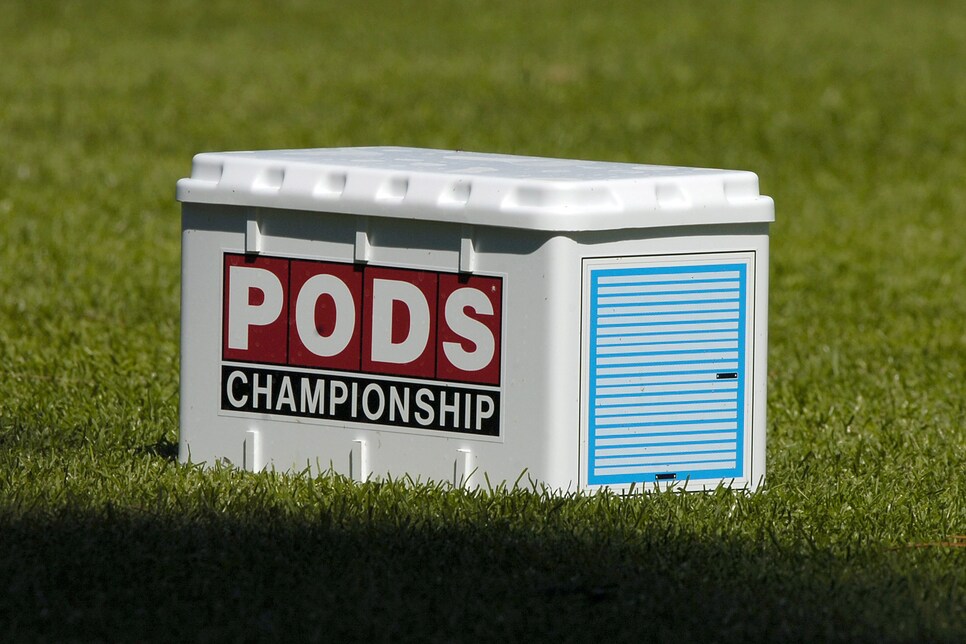 A new teemarker on the first hole for the 2007 PODS Championship.
Al Messerschmidt
Better than the PUDS Championship we guess.
Gives a whole new meaning to "up and down" doesn't it?
Frys.com Open Benefiting Shriners Hospitals for Children
Great cause, terrible name.
Justin Timberlake Shriners Hospitals for Children Open
Humana Challenge in Partnership With the Clinton Foundation
This is the golf equivalent of the Human Fund from 'Seinfeld.'
A Military Tribute at the Greenbrier
Thanks to all the men and women serving in our armed forces. You deserve better than this.
K-Mart Greater Greensboro Classic
Still the most exciting event in the history of the Greater Greensboro area.
Jackie Gleason Inverrary-National Airlines Classic
A deceased sitcom star and a defunct commercial airline—a match made in golf sponsorship heaven.
Shearson Lehman Brothers Andy Williams Open
Changed it's name to "The Bankruptcy Challenge" in 2008.
World Wide Technology Championship at Mayakoba
Waste Management Phoenix Open
The grandaddy of them all. So mainstream we've become desensitized to it, but truly an achievement in questionable tournament branding.
Last but not least, the LPGA and Korn Ferry Tour (itself an interesting sponsorship exercise) have also produced some doozies down the years, including the…
Bank of Hope LPGA Match-Play Hosted by Shadow Creek
Walmart NW Arkansas Championship
LPGA Chick-Fil-A Charity Championship
Buy.com Steamtown Classic
Scholarship America Showdown
Reese's Peanut-Butter Cup Classic