Korn Ferry Tour
Upcoming changes mean more PGA Tour spots for KFT players, and Q school got more exciting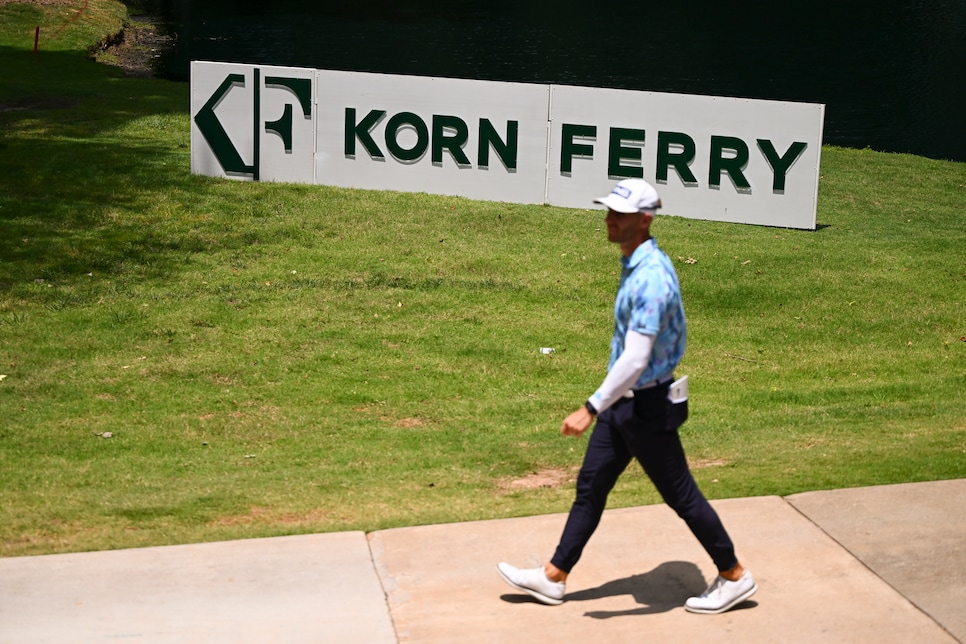 The question amid all the PGA Tour news of late about bigger purses and limited-field events was: How does this affect those who are trying to advance from the Korn Ferry Tour?
There were some answers provided on Tuesday when the KFT announced changes on how players could reach the big leagues. Among them: Starting in late 2023, the top 30 finishers on the season points list (including the KFT Finals) will automatically get their PGA Tour card for the following season. That's up from 25. Conversely, there will be no separate cards earned via only the Finals. Twenty-five additional cards were awarded after the Finals, but many of those went to PGA Tour players who finished outside that season's top 125 and sought to earn their way back through Finals.
"Increasing from 25 to 30 PGA Tour cards annually awarded to our membership through the Korn Ferry Tour season is yet another sign our mission to produce the next generation of PGA Tour stars is working," KFT President Alex Baldwin said in a statement.
The announcement came on the same day that the PGA Tour and DP World Tour said they would enter a 13-year strategic alliance agreement to coordinate a global schedule. Included in that announcement was the news that the top 10 finishers on the DP World Tour (formerly European Tour) each season would receive their PGA Tour cards for the following year.
There also was heartening news for Q-school grinders. Beginning at the 2023 qualifying tournament, the top five finishers will earn their ticket to the PGA Tour. It's the first time they'll have that shot since 2012, when Q school became the route to only the KFT.