Gambling
PGA Tour to debut second-screen broadcast geared toward gamblers at Waste Management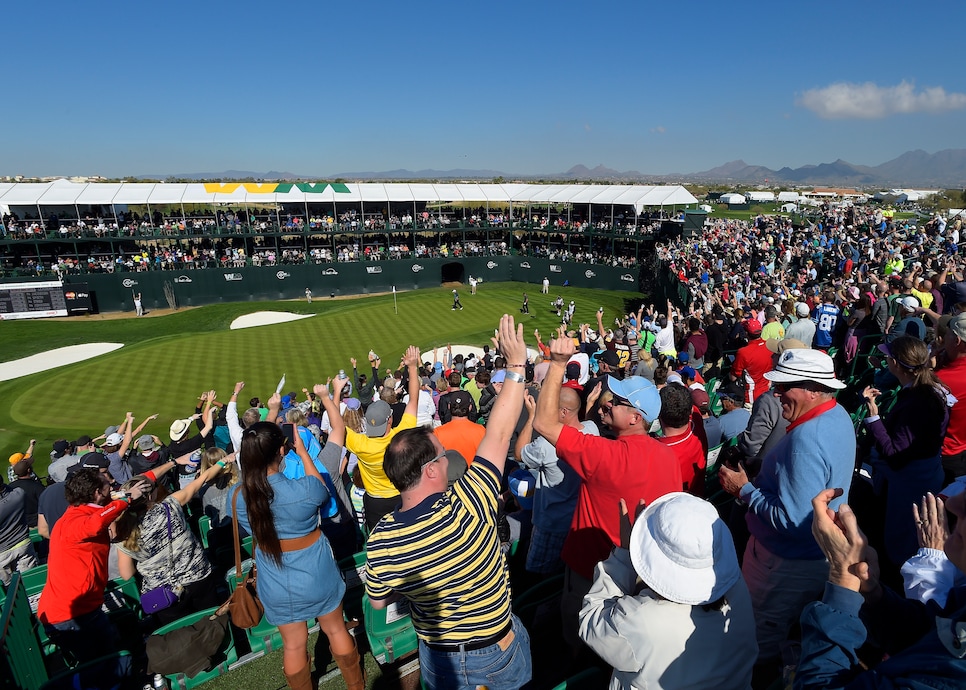 The next joint effort by the PGA Tour to cater to the ever-growing populace of golf bettors and fantasy players will be unveiled the week of the Waste Management Phoenix Open. NBC Sports will produce a second-screen broadcast geared specifically to gamblers and broadcasted on Peacock Premium, in partnership with PointsBet, an official betting operator of the PGA Tour and the official betting partner of NBC Sports.
The show, "NBC Sports Edge Betcast," will debut on Thursday of WMPO week and include two Golf Channel staffers, Steve Burkowski and George Savaricas, on a set overlooking the famed 16th hole at TPC Scottsdale, along with Teddy Greenstein of PointsBet. The broadcast, according to David Preschlack, executive vice president of content strategy for NBC Sports Group and president of NBC Sports' regional networks, will follow a featured group, similar to PGA Tour Live, but the announcers will be discussing various betting markets and player odds on each hole for 2½ hours each tournament day.
This will be an additive experience during the TV window of the NBC/Golf Channel broadcasts, said Norb Gambuzza, senior vice president of media and gaming for the PGA Tour.
"In the proverbial crawl, walk, run, I think this step takes us into the beginning stages of walking," said Gambuzza, who noted the partners have been planning the broadcast since last spring. "It's a definite step forward, and we're all very excited about what this could be."
Gambuzza also teased that a live leader board with odds will be available on PGATour.com and the PGA Tour app in the coming weeks.
The tour has been somewhat aggressive in this space since 2018 after the recent surge in sports betting following the U.S. Supreme Court ruling that overturned the Professional and Amateur Sports Protection Act. PointsBet USA CEO Johnny Aitken said the year-over-year golf handle was up more than 105 percent in 2020 compared to 2019, pointing to a surge in new users who are betting on golf.
"We know there's definite demand for this type of content," Gambuzza said.
"We're also cognizant of the pendulum swinging a little too far in the other direction. We're cautious of [betting] being too much in your face. We want to take the right steps at the right time, so we're feeding the desire for the fans who want [betting coverage], but also avoid alienating fans who don't want to see it."
The "BetCast" will be the opportunity to offer a feed that speaks directly to gamblers.
NBC Sports debuted this "BetCast" presentation in 2019 during an NBA game on its regional sports network in Philadelphia. But this will be the first type of execution for golf fans.
"We will learn from the event next week, and will add that knowledge to the takeaways from our prior 'BetCast' experiences," Preschlack said. "We expect that there will be potential for 'BetCast' presentations across other sports."