Gambling
DraftKings and the PGA Tour expand relationship to include sports betting integration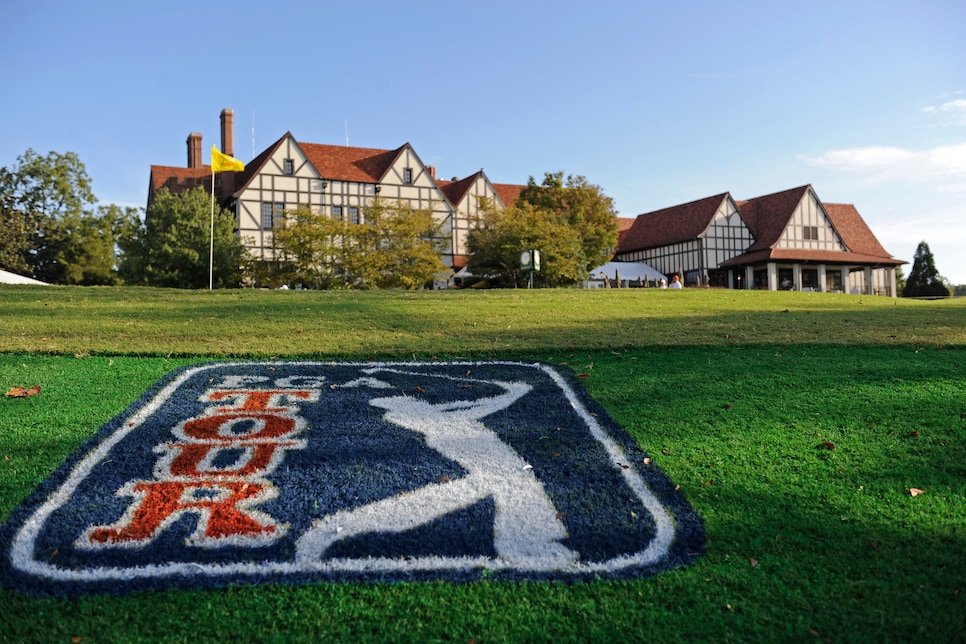 The next step in the PGA Tour's more aggressive embracing of sports betting will be announced on Tuesday.
The deal follows movement of other professional sports leagues like the NBA, MLB, NFL and NHL that have official partnerships with sportsbook operators. Though golf may have acted slower than other sports, the PGA Tour has accelerated its embrace of golf gambling following the 2018 U.S. Supreme Court decision overturning the Professional and Amateur Sports Protection Act of 1992 and now allowing states to legalize sports betting (as of this writing, 21 states plus Washington D.C., have joined Nevada in permitting gambling).
"Our announcement with DraftKings is a big deal for our company," says Norb Gambuzza, the PGA Tour's senior vice president of media and gaming. "This is a real positive, forward movement of the PGA Tour into sports betting.
"This deal is the first manifestation of that policy change and the more aggressive entry into this space. We have a mind-set that starts at the top and works its way through our organization that fan-first engagement is our mantra. And sports betting, when done appropriately, represents a really strong opportunity to move the needle. And we're going to do what we can, in an appropriate matter, to take advantage of these opportunities."
What does this mean? Will golf fans see odds on graphics during TV broadcasts? How about digital content, including PGA Tour Live and the leader board on PGATour.com? The tour is working with DraftKings to conceive and develop which integrations make most sense, but all of the above will be considered, Gambuzza says. "You can expect to see some initial movement into that space in the coming weeks and months, first on digital platforms and later on TV," he says. "Any movement in this space will be appropriate."
That could mean an opt-in feature on the PGATour.com leader board showing a player's odds for the week. That could also mean that the PGA Tour Live digital team discusses the live odds during featured-group coverage.
"We've been clear with our executive team and our commissioner, and beginning to talk about odds and matchup bets and odds on players per hole are the kinds of things we're going to recommend that we do," Gambuzza says. "And we have the support to do that.
"What we don't want to do is push content out that fans might not be interested in and have them be turned off."
The tour's DraftKings deal follows a September 2019 partnership formed between the tour and IMG Arena for the company to distribute the tour's official data. The tour provided a little more clarity on that partnership, detailing that a par-3 betting feature will be made available during the FedEx Cup playoffs and then all regular tour events in the new 2020-'21 season. (The game was scheduled to debut in May or June but COVID-19 delayed the release.)
It's clear that sports leagues like the PGA Tour see significant audience growth and engagement possibilities from embracing sports betting, so this is only the beginning.
"There are so many content possibilities with golf wagering, and I'm especially interested in to see where livestreaming and in-game betting take this sport over the next several years," DraftKings' chief business officer, Ezra Kucharz, told Golf Digest. "We have plenty of upcoming integrations planned with the PGA Tour, and live betting enhancements will certainly be an integral aspect among others.
"The potential of golf gaming cannot be understated."
Of course, Gambuzza concludes most of his predictions about the tour and its next iterations in this field with the word "appropriate." Like every sports league, the PGA Tour knows it must strike the right tone in delivering content or risk alienating some of its fanbase by talking over the head of the golf fan who is not interested in gambling.
"We're a different kind of animal than some other leagues," Gambuzza says. "Our brand is rooted in communities, charities and volunteerism. We're probably not going to beating the loudest drum compared to other leagues. Other leagues moved into this space, contracting directly with betting operators, more quickly than we did. So while we're moving more aggressively and purposefully now, we weren't driving the bus.
"Some of this is trial and error honestly. I expect that we're not going to succeed in everything that we want to do. And if we fail, we're going to try to fail fast and learn from our mistakes."