Best In State
This interactive map showing where the PGA Tour's top earners hail from is pretty darn cool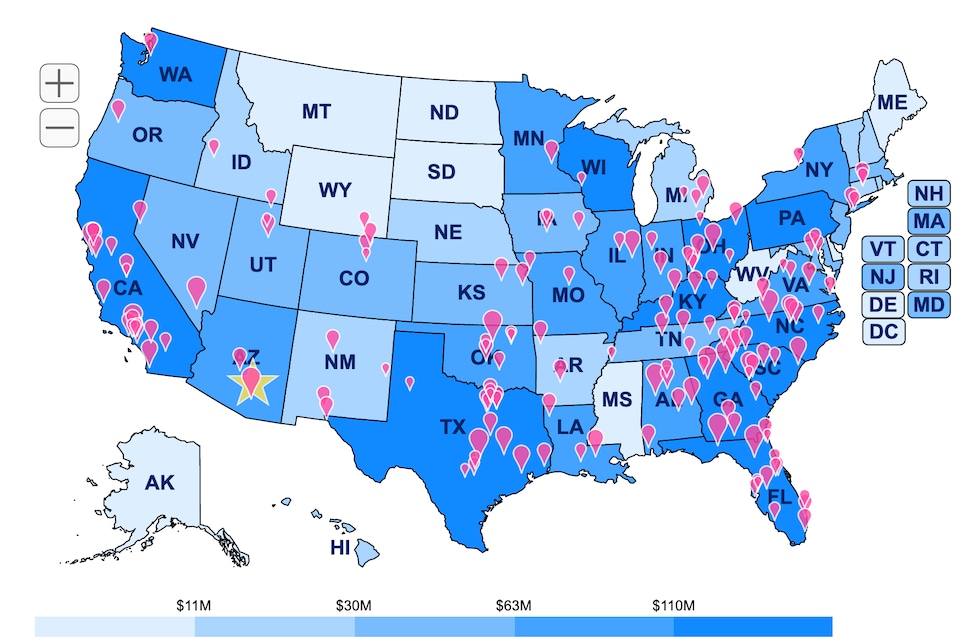 It doesn't take a rocket scientist—or even Bryson DeChambeau—to figure out that golfers from California have earned more money on the PGA Tour than tour pros from any other state. After all, the tour's top two earners—Tiger Woods and Phil Mickelson—hail from the Golden State, emphasis on gold.
But how do the rest of the states stack up? And did you ever wonder what colleges have produced the biggest earners on tour? Well, GolferLogic's David McSweeney has the answers with his latest look into golf's financial figures.
Click here to check it out because it's really cool. But in the meantime, here are some of the key findings from analyzing the tour's list of its 642 (the tour cuts off the list with No. 642 Vince Covello at $19,035) highest earners.
As mentioned, California is No. 1. And it's not even close. You could take away Tiger and Phil's combined $210 million and California would still rank first. With $733 million in total earnings through last month's American Express, California is more than $300 million ahead of No. 2 Texas at $420 million. Florida is third at $344 million and North Carolina ($238M) and Georgia ($157M) round out the top five.
Mickelson also has a major hand in Arizona State leading the way among colleges. Former Sun Devils have earned a combined $255 million, edging out Oklahoma State at $233 million. The University of Texas, University of Georgia, UNLV and Georgia Tech are tightly bunched in spots 3-6.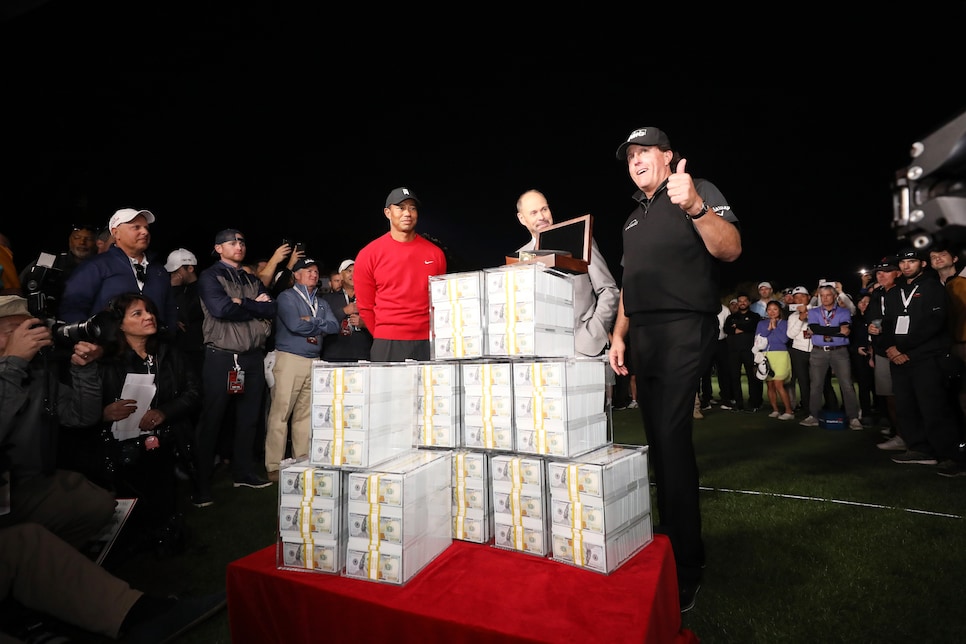 UNLV may seem like a surprise until you remember Adam Scott went there for a year. And they've also churned out several consistent earners in Ryan Moore, Charley Hoffman and Chad Campbell, who have combined to make nearly $90 million.
It might also be a bit of a surprise to see Tiger's alma mater, Stanford, only No. 8 on the list. But despite producing two players with a combined 23 major titles in Woods and Tom Watson, Watson's career earnings of $11.1 million in another era pale in comparison to the money made by today's players. Again, Ryan Moore, Charley Hoffman, and Chad Campbell have made nearly $90 million despite never winning a major.
Anyway, even with Mickelson's PGA Tour career seemingly winding down, Arizona State is in good shape to hold onto the top spot with the likes of Jon Rahm and Paul Casey. As for California? Good luck to any state ever catching up.