News
This chart of career Masters earnings converted to current value will make Jack Nicklaus do a double take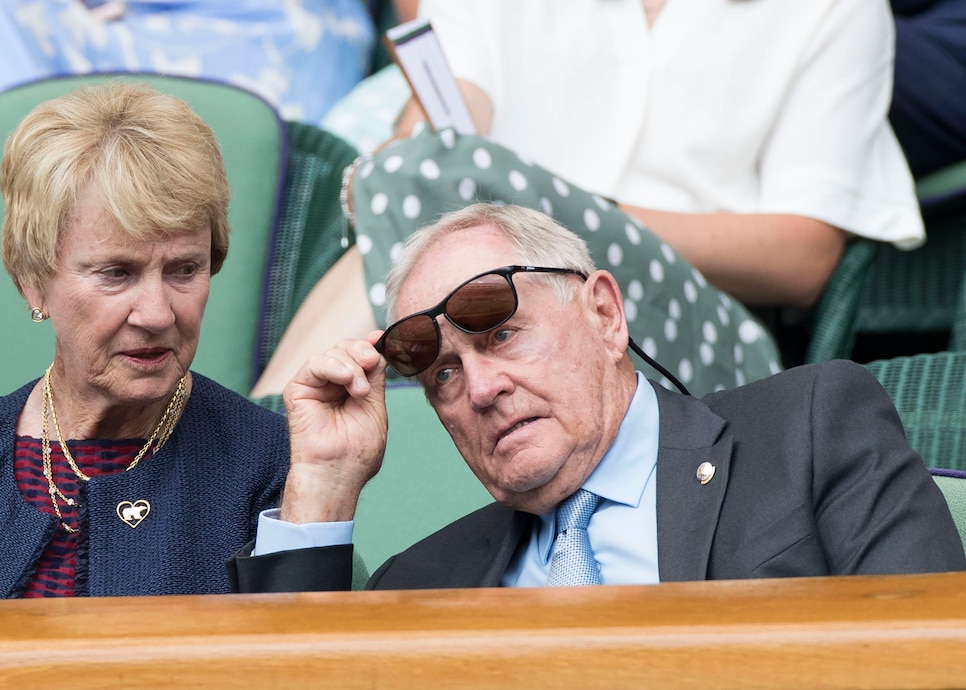 Today's golfers make more than their predecessors, a fact that's quite evident if you spend any time perusing a PGA Tour star's social-media accounts. But it's always jarring to see just how much more they make. And at this point, Jack Nicklaus might want to look away.
Statistician Lou Stagner recently put together a ranking of career earnings at the Masters, which obviously skews heavily toward recent players. But Stagner's twist was to convert all prize money into 2019 dollars to give the older guys at least a fighting chance.
So the Golden Bear—with his six green jackets to go along with an astonishing 22 top 10s and 15 top fives at Augusta National—actually wound up in the top 20. Barely. Check out this pretty eye-popping rundown:
Of course, it's no surprise to see Tiger Woods leading the way with his five Masters titles, including last year's win that came with a check for more than $2 million. By comparison, Nicklaus' largest first-place prize at Augusta National was the 144 grand he earned in 1986. Before that? The $40,000 he won for his 1975 victory.
You'd also expect three-time winner Phil Mickelson to be second to Tiger and for there to be a sizable gap to the next player on the list. But 27-year-old Jordan Spieth at No. 3?
That's a bit of a surpise. Then again, it's another indication of how much purses have swelled in recent years. In fact, Lou had another great graph for that:
Back to Masters earners, Justin Rose and Lee Westwood lead the way in terms of earners without a win. The pair of Englishmen who each have a pair of runner-ups at Augusta National rank seventh and eighth, respectively. In total, six players without a green jacket make the top 20.
Clearly, Nicklaus' legendary career could have been timed better when it comes to major paydays (his actual career Masters earnings are less than $1 million). But we're still pretty sure the 18-time major champ wouldn't trade places with anyone on this list.