Prop-Game Strong
PGA Championship picks 2022: Our 8 favorite prop bets at Southern Hills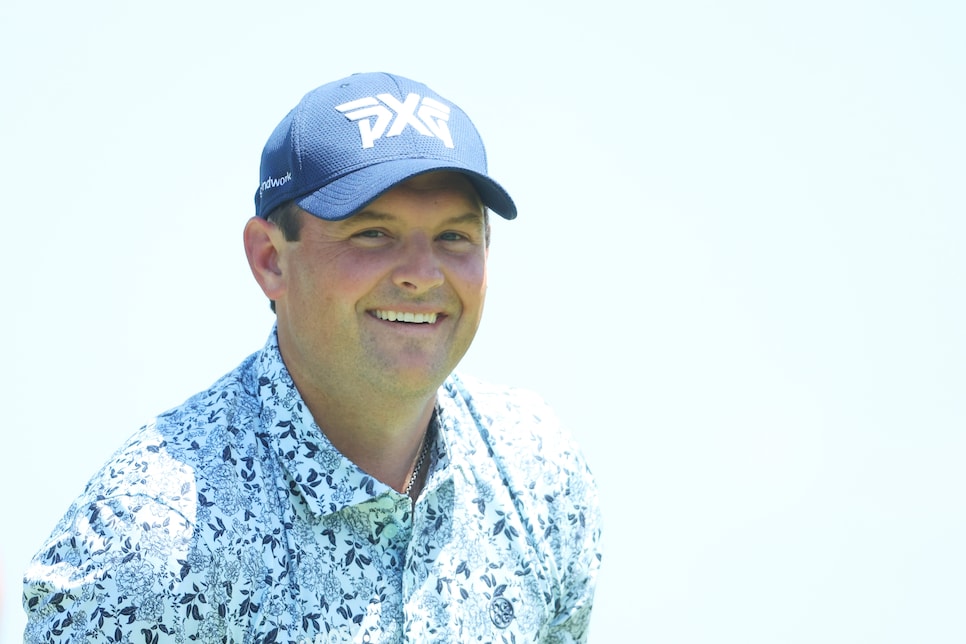 The Be Right boys/New Jersey degenerates are back with another slew of prop bets for a major championship. If you rode with us at the Masters in this same column, you probably didn't make out too well, we're sad to say. While we did hit on Tiger Woods to make the cut and a hole-in-one to be made on the 16th hole, we swung and missed on six other juicy props we liked (thanks for nothing, Erik van Rooyen).
But don't worry, that just made us rise and grind and get back in the lab and pour over the data and [insert all the other gambling cliches] in the hopes of hitting more than two out of eight props on this week's PGA Championship at Southern Hills. Steve and myself bet every single one of these, so we feel the pain, too. Let's change that, ASAP.
Brooks Koepka Top-20 finish (+210, DraftKings) — Brooks has burned me more than a few times this season, but he's one of the few guys I'll never quit on. This top-20 number as well as his outright odds (45-1) are CrazyTown, USA. The guy has finished inside the top 20 in 21 of his last 28 majors. Yes, he's coming off a bad MC at Augusta National, but the last time he missed a major cut (last year, Augusta National) he promptly went T-2, T-4 and T-6 in the next three majors. He'll respond this week, I have no doubt. -- CP
Full-tournament matchup: Scottie Scheffler (-110, BetMGM) over Jon Rahm — Scheffler has a couple of advantages over Rahm to me. He has a huge short-game edge over Rahm—over the past 24 rounds, Rahm is 128th in this field in SG/around the greens (nearly dead last, considering we don't have data on the club pros, whereas Scheffler is 12th). Scheffler just won at Augusta, the best comp course to Southern Hills, which, as we've heard, is his favorite golf course. Lastly, Rahm can get pretty dang frustrated pretty easily, which doesn't bode well in the tough, blustery conditions projected. -- SH
Anirban Lahiri Top-40 finish (+250, DraftKings) — Yet again, we've taken another trip to CrazyTown with this number, especially considering Lahiri's recent results. The man is on fiya, tying for sixth at Wells Fargo (tough course!), tying for 15th in Mexico (not that tough), tying for 13th at Valero (pretty tough!) and, finally, finishing solo second at the Players Championship (extremely tough week all around) in four of his last five starts. The only knock on the Indian this week would be that his major record isn't great, though he does have one T-5 in a major, and it came at the 2015 PGA Championship. The reason to really, really love Ban this week, though?
Perspective SZN in full effect. Hell, at 300-1, I might have to sprinkle a little something on him to win. -- CP
Jordan Spieth Top-20 finish (+100, Bet365) — We love Spieth this week, and yes, I bet him outright … but I'm including this bet here because plus-money on Jordan Spieth to finish in the top 20 sounds incredible. Even if he boots a few short knee-knockers when they matter, his ball-striking has been peak-2017 Spieth-esque, and the short-game creativity should have him in the thick of it. -- SH
Patrick Reed Top 20 After Round 1 (+430, FanDuel) — The early consensus seems to be that the early/late weather draw is the favorable one, and wouldn't you know it, Reed tees off at on No. 10 at 8:22 a.m. Thursday morning (no conspiracy here, @useGolfFacts!). Now, Reed has been pretty bad this year, particularly in his first rounds, but that's changed in his last two starts (67 at Mexico Open, 68 at Wells Fargo). If short game really is such a big factor this week, that should play into Reed's hands, and everything you read about Southern Hills would indicate it's a drawer's paradise, and we know Reed likes to work it right-to-left. If he can have a decent start and keep the round alive with some par saves, hopefully it will be enough to crack the top 20 at day's end. -- CP
Make/Miss-the-cut parlay: Abraham Ancer to miss the cut, Tiger Woods, Alex Noren and Talor Gooch to make the cut (+950, Bet365) — Shoutout to Pat Mayo (member of our Golf Digest betting panel), who was the first person I ever saw do these make/miss the cut parlays. They're so much fun. Only certain books let you do it. If you can get in on this one, it will pay 9-to-1—and there are few better sweats on Friday than tracking the cut line. -- SH
Hideki Matsuyama to be the Top Asian finisher (+125, DraftKings) — Unfortunately, this also includes my boy Anirban Lahiri, who I hope is hanging around the top 10/top 20 on Sunday. But it has to be Matsuyama in this bet, as the former Masters champion appears to be fully healthy and bucking his head. He's made every single cut in 2022, with a pair of wins and four other top-20 finishes to his name. A few folks like him to win this week, but if you don't want to deal with that stress, take this free-money play. His only competition, other than Lahiri, are Si Woo Kim and last week's winner, K.H. Lee. No offense, but neither Kim nor Lee have the major resume that Matsuyama does. -- CP
Patrick Cantlay to be the first-round leader (50-1, DraftKings) — Cantlay is coming in off the win at the Zurich Classic and is one of the best bentgrass putters in the world. He could absolutely come out firing on Thursday … and these odds just seem too high on someone who is around 20-1 to win. -- SH