PGA Championship
PGA Championship 2022: Tour pro lambasts Southern Hills, calls it 'pitiful setup' and 'overrated golf course'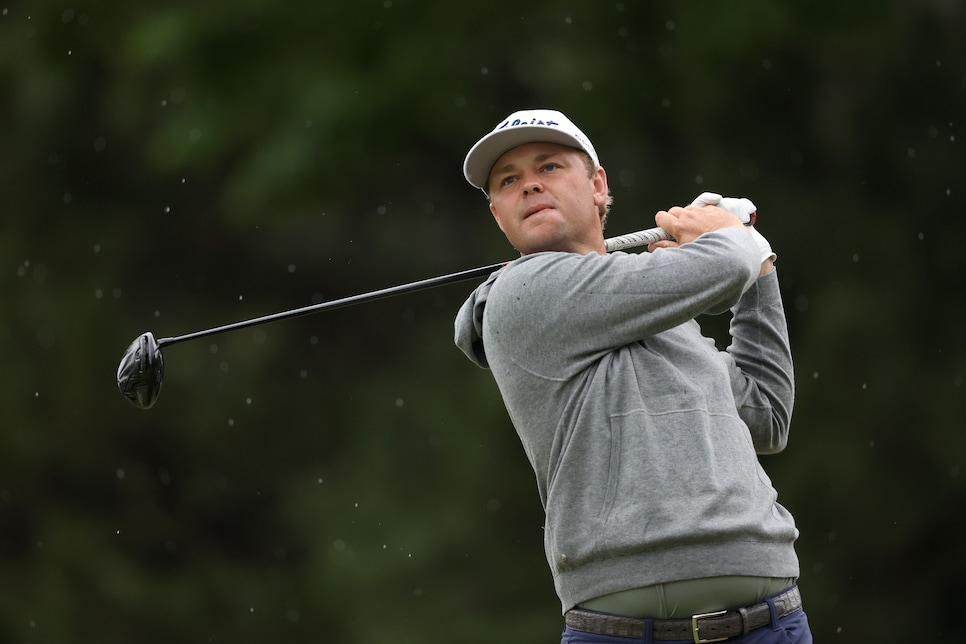 Move over, Tyrrell Hatton, we have a new Classic-Course-Criticizer-In-Chief. Sheesh, that's a mouthful.
Speaking of mouthfuls, two-time tour winner Patton Kizzire had some seriously harsh words for Southern Hills, this week's PGA Championship venue, following his third round.
Kizzire, who has shot rounds of 69, 75 and 78 this week, went straight to Instagram after a brutally windy and cold day in Tulsa and let it rip.
"Pitiful golf on a pitiful setup on an overrated golf course," Kizzire wrote on his Instagram story. Goodness.
Not surprisingly, Kizzire has already removed the post from his Instagram story, but, as so many have come to find out over the years, screenshots live forever. And there were more than a few folks who grabbed the screenshot of Kizzire's comments and, naturally, posted them to Twitter:
Unfortunately, there is no turning back now for Kizzire.
But on Saturday, the drastic shift in weather has made an already difficult golf course play that much tougher, and the scores very much reflect that. Thirteen players have already shot rounds of 75 or worse, including Jon Rahm, who shot 75. Kizzire was understandably heated following his eight-over 78, which currently has him in dead last. That makes him the second player along with Hatton to be so outspoken about the course this week. On Friday night, Hatton, who already slammed Augusta National for being "unfair at times" back in April, said that the greens at Southern Hills were "bubbling all over the place." The reason for that being that the PGA is keeping them relatively slow this week since they are so slopey.
"I mean, we're playing in a major championship, not a monthly medal," Hatton said. "It's so hard to hole putts. So you can hit a great putt and they just don't look like they're going in, which is hard to accept when we're playing in a major championship."
Hatton did later add that he hoped the greens would be nicer on the weekend. Judging by Kizzire's comments, maybe not, though he didn't reference the greens directly.
It should be noted that both Kizzire and Hatton did take ownership of their own poor play themselves, Kizzire at the beginning of his comments when saying he played "pitiful golf," and Hatton after his comments, saying he still needs to be able to hit decent shots to give himself more opportunities. That said, it doesn't seem either guy will be in a rush to get back to Southern Hills any time soon.