Nightmare Fuel
PGA Championship 2021: Rickie Fowler's final hole lip out ended up being extremely costly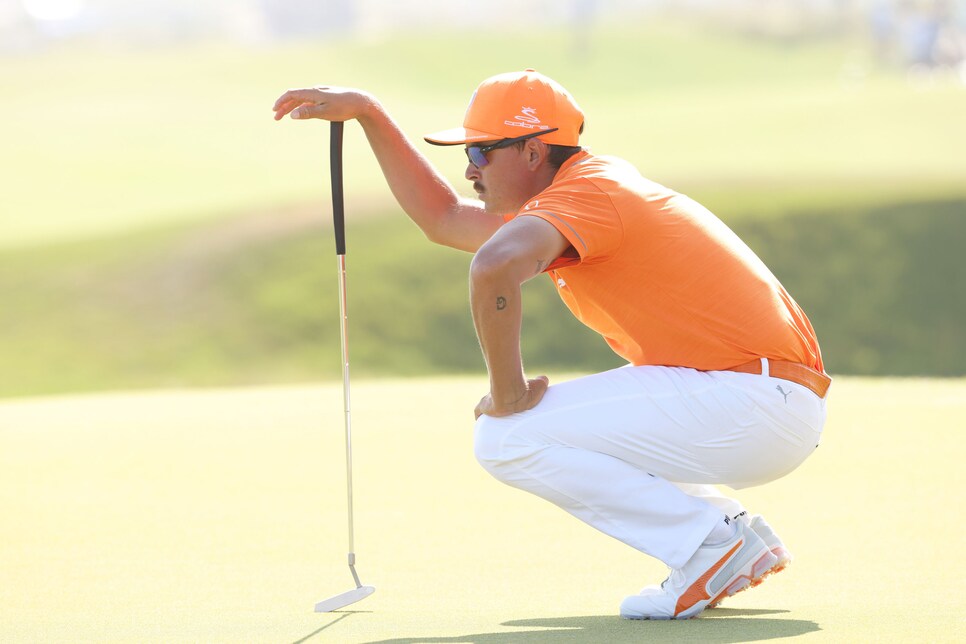 When you consider just how bad Rickie Fowler has been during his year-long slump, he should take nothing but positives from his T-8 in the PGA Championship. It marked his first top 10 since the 2020 American Express, and gave him an impressive 12th top-10 finish in a major championship. It was hardly a fraudulent top 10, either, with Fowler ranking in the top 25 in the field in three major strokes-gained categories: putting, approach and around the green. All in all, a much-needed step forward for the 32-year-old.
There is, however, one shot Fowler would definitely like back. Unfortunately for him, that's the main focus for those of us who sit behind a screen all day.
Fowler didn't know it at the time, but his second-to-last putt of the tournament was of great importance. After beginning the day at even for the week, he had worked it to two under through 17 holes, needing only a par at Kiawah Island's 18th to finish at two under. That would have eventually put him in a five-way tie for fourth. The medium-length par effort caught the hole but lipped out, leaving him in a tie for eighth at day's end.
Why does that matter? Well, as Harry Higgs could tell you, a T-4 would have earned Fowler a spot in the 2022 Masters and the 2022 PGA Championship, two events he is not yet exempt for. That should be shocking, but it's not given Fowler failed to qualify for the Masters this past April, which marked the first time he missed a major since 2010. He also wasn't exempt for the PGA at the Ocean Course, but the PGA of America extended him a special invite, which drew some Golf Twitter ire.
Fowler wound up using the special invitation wisely, but not wisely enough as his final putt proved. It feels brutal, but again, Fowler will likely take nothing but good vibes from the week and keep the trust-the-process train operating full steam ahead. As Phil Mickelson can attest, the results will come if you stay the course. And as many pointed out on social media, Fowler is still younger than Mickelson was when Mickelson won his first major.
Fowler's finish moved him up 27 spots in the OWGR to 101st, which leaves him still with a ton of work to do to get into next month's U.S. Open at Torrey Pines. If he fails to qualify for that, he'd miss his first national open since 2010.