Facts Only
PGA Championship 2021: Harry Higgs was refreshingly honest about why he wants the final groups to fall apart at Kiawah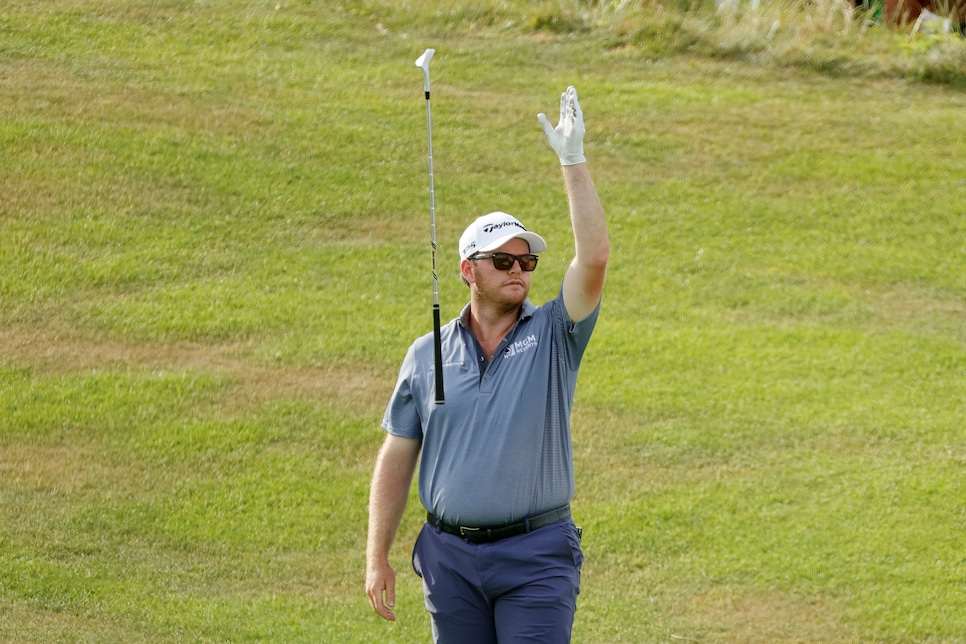 Conventional golf law states that you should never root for your opponents to fail. Bad karma and all that jazz. To hell with that, says Harry Higgs.
Higgs, who was competing in his first career major at Kiawah Island this week, had a hell of a debut, finishing with a two-under 70 that is looking better and better by the minute. No, he won't be raising the Wanamaker Trophy (unless something truly catastrophic happens), but he could very well end the day in the top four, which has all kinds of ramifications. Ramifications he is keenly aware of.
Should Higgs finish in a tie for fourth or better (which is where he stands just before 6 p.m. Sunday evening), not only would he get into next year's PGA Championship at Southern Hills, he'd also earn an invitation into next year's Masters. Normally, you have to win a PGA Tour event or be a top 50 player in the world to earn that exclusive invite, but top four in any of the other majors is a nice, circuitious way into Augusta National.
Higgs, who ranks 154th in the world, was asked about this potential situation on Sunday night. Not surprisingly, the most relatable guy in all of golf was refreshingly honest about how bad he wants that Masters invite, even if it means watching the guys still on the course crumble down the stretch.
"Yeah, I think it's top four, isn't it?" said Higgs when informed he was close to being in the 2022 Masters, adding, "You don't really want to root for people to make bogeys, but I'm going to be rooting for people to make bogeys."
Oh dear, Bobby Jones must be rolling over in his grave. Hey, gotta look out for yourself, especially in a game as lonely as professional golf. If carnage down the stretch means Higgs gets to strut around the fairways of Augusta next April, three buttons down and all, then let there be carnage, baby.
So far, Higgs has gotten his wish, as everybody but Phil Mickelson seems to be falling apart. Somewhere in the Kiawah Island clubhouse, Higgs is fist-pumping each bogey with a Tito's and water by his side.
UPDATE: Higgs did, in fact, finish in a four-way tie for fourth at two under, securing his spot in both the 2022 Masters and the 2022 PGA Championship. He also made a huge leap in the Official World Golf Ranking, going from 154th to 93rd, two spots short of his career-best position of 91st.