Random Daggers
PGA Championship 2021: Rory McIlroy delivered quite a dagger at Phil Mickelson before leaving Kiawah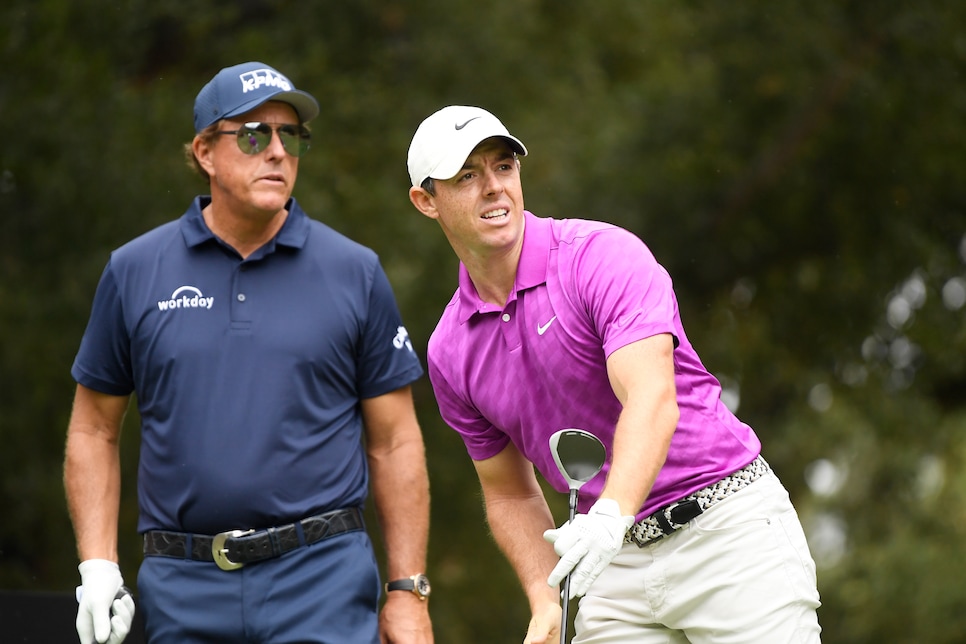 What is it with these young whippersnappers picking on Phil Mickelson recently? First, it was Joel Dahmen a couple weeks ago making a senior tour crack and then getting dusted. Then it was Jon Rahm's turn this week to take a pot shot while getting dusted. And on Sunday, Rory McIlroy became the latest to dagger Phil—even as the guy was potentially about to make (more) history.
OK, so Dahmen is a Twitter jokester, Rahm and Phil are good friends, and Rory was more showing respect for Tiger Woods. But still, this is a trend. And it only seems to be making Mickelson play better.
Anyway, here's what happened when McIlroy was asked about his earliest memory of watching Mickelson following his final round at the 2021 PGA Championship:
"I can't remember because I was probably so focused on Tiger."
Ouch. Apparently, young Rory was more of a Woods fan.
McIlroy didn't add anymore, but moments earlier he said he planned to catch the back nine after flying home via private jet (must be nice). If Phil can pull this off, we're guessing he'll remember watching this one for the rest of his life.