News
PGA Championship 2020: Collin Morikawa breaks major mark shared by Tiger Woods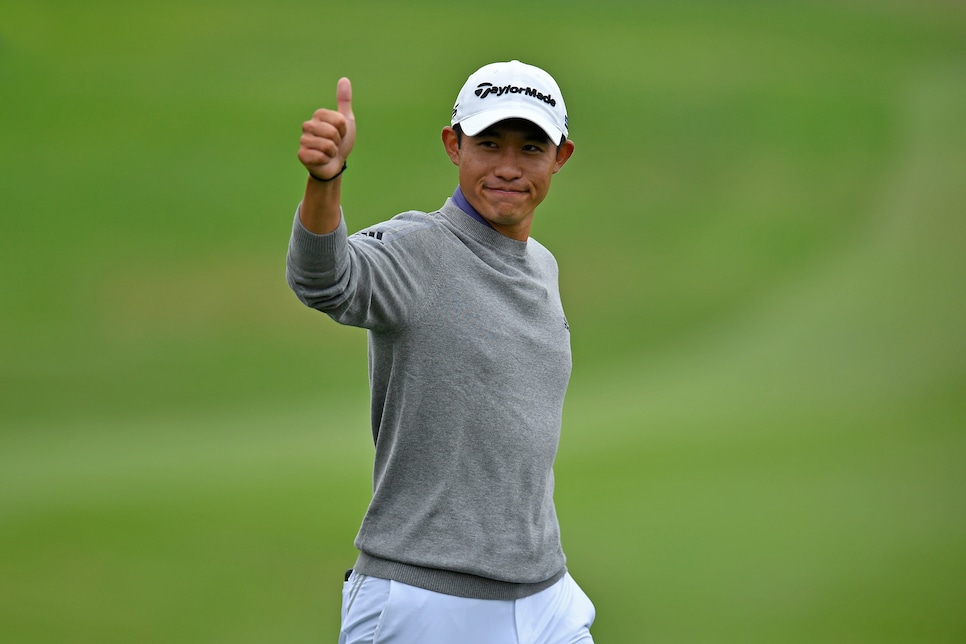 MediaNews Group/The Mercury News via Getty Images
With no fans in attendance, the 2020 PGA Championship was always going to be one for the record books. But Collin Morikawa made even more history with how he finished off his maiden major title.
With weekend rounds of 65 and 64, Morikawa posted the lowest closing 36 holes by any golfer in a major. Ever.
Morikawa's 129 total topped by one a mark held by Tiger Woods (2018 PGA), Tom Watson (1977 Open), Nick Faldo (1994 Open), Ian Baker-Finch (1991 Open), and Marc Leishman (2015 Open). Unlike Woods, Faldo, and Leishman, Morikawa's weekend scores led to victory.
More importantly to the 23-year-old, he can now call himself a major champ like one of his idols. And he actually beat Woods to hoisting a Wanamaker Trophy with only Jack Nicklaus and Rory McIlroy being younger PGA champs in the stroke-play era.
"It's great company," Morikawa told reporters after. "You know, it's been crazy, because this entire start of my professional career, I see all the things comparing to Tiger and doing all this and then Tiger is on a completely different level. I think we all know that. But any time you're in the conversation of the greats, Jack, Rory, Tiger, no matter who it is, if you're in that conversation, you're doing something well."