News
Winner's Bag: Collin Morikawa's clubs at the PGA Championship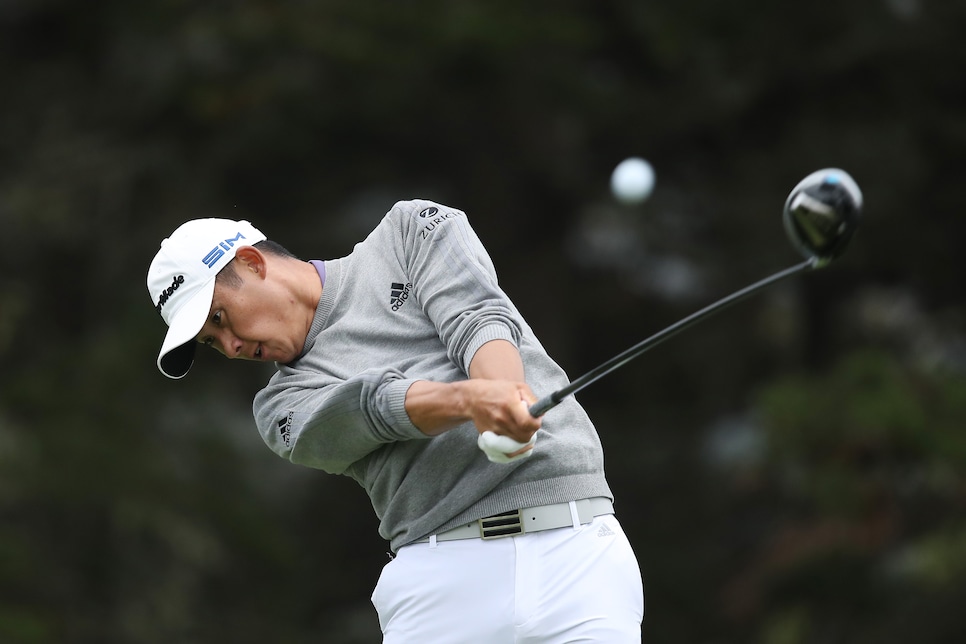 Christian Petersen/PGA of America
Collin Morikawa winning the PGA Championship a little more than a year after turning pro might have surprised some, but clearly not Morikawa. In an interview session at last year's Traveler's Championship, Morikawa responded to a question about how good he—and other young up-and-comers such as Matthew Wolff, Viktor Hovland and Justin Suh—could be.
"I think there are endless opportunities for us to keep reaching the top," Morikawa said. "I wouldn't mind doing this with them and have a little bit of a resume kind of built up for all of us. I can definitely see that."
That resume now already includes three wins on the PGA Tour and a major championship as Morikawa won the PGA Championship at TPC Harding Park on a wild Sunday afternoon, emerging from a seven-player tie at the top with a pitch-in for birdie on the 14th hole before applying the crusher with an all-world tee shot on the 294-yard, par-4 16th that came to rest seven feet from the hole. Morikawa leads the tour in eagles this season, so, of course he made the putt to get to 13-under par and take control of a tournament that seemed destined for a chaotic finish.
That Morikawa could hit such a tee shot should not have been a surprise as he led the field in driving accuracy for the week with his 8-degree TaylorMade SIM driver with a Mitsubishi Tensei White 70TX shaft. Morikawa told GolfDigest.com last month he played around with the movable weight during the quarantine break "to see what changes might happen" but eventually settled on keeping it fairly neutral.
Morikawa also was first in strokes gained/putting picking up more than eight strokes on the field. Morikawa made a critical change to his TaylorMade TP Juno putter on Monday of the Workday Open. "We actually flattened my putter 1.5 degrees," Morikawa told GolfDigest.com. "I have a long-neck putter and it was weird because they flattened it, but it got my hands more vertical and into the position I wanted them to be in. The putter was sitting just slightly upright and I looked at some footage from Colonial and I noticed the toe was sitting up. We figured out a way to flatten it out and it just worked wonders."
And what about the wedge that ignited his back-nine run? It's actually one that he doesn't always have in the bag. "I had a TaylorMade Hi-Toe that I put in for the U.S. Open and Travelers that was amazing for those couple of weeks when the rough was up and we did add a different grind, putting some relief on the leading edge top prevent it from digging," Morikawa told GolfDigest.com. "So I've been going back and forth a little."
Morikawa might go back and forth on his wedges, but when it comes to his career trajectory, forward is looking pretty darn good.
What Collin Morikawa had in the bag at the PGA Championship