The Loop
PGA Championship 2017: Michael Phelps is watching his buddy Jordan Spieth at Quail Hollow
CHARLOTTE—There's a greatness overload in the gallery following Jordan Spieth, Brooks Koepka and Sergio Garcia on Thursday at Quail Hollow Club. Not only does the marquee morning group consist of 2017's three major winners, one of whom is pursuing history in becoming the youngest-ever winner of the career Grand Slam (have you heard that yet this week?) -- but one of the greatest athletes this planet has known is there as a fan.
Michael Phelps is following along inside the ropes as a fan watching his buddy, Spieth with his wife, Nicole Johnson. And Phelps is enjoying his time -- acknowledging most every fan he has passed in the gallery and giving them a fist-bump.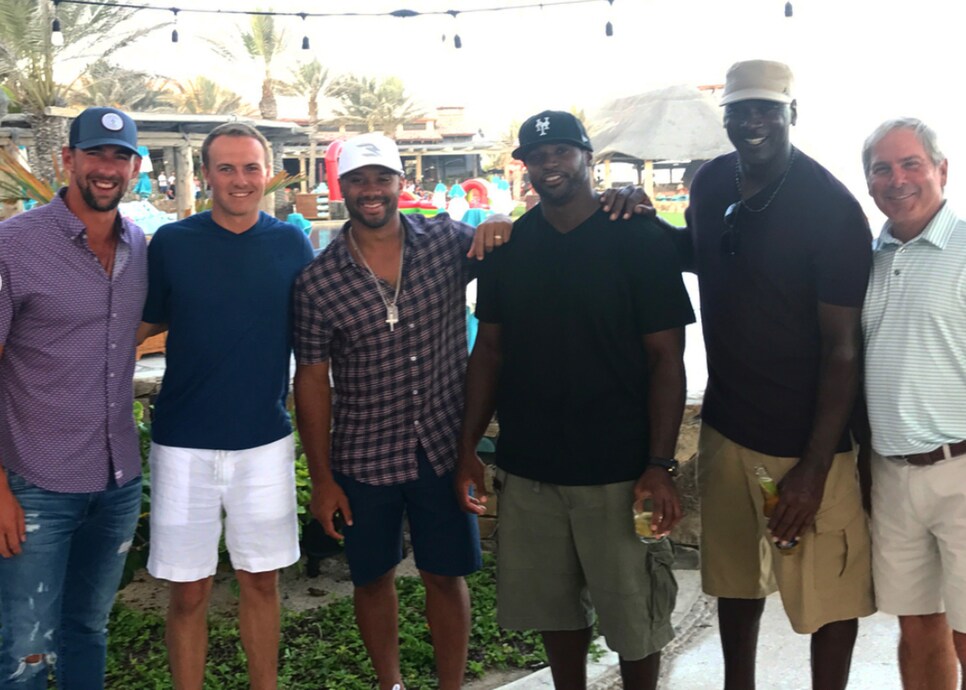 The 23-time gold-medal Olympic champion is a golf fanatic, telling Golf Digest's Alex Myers in a podcast last month that he has a bet with a buddy that he'll get down to a 5-handicap within a year. Phelps is also buddies with Rickie Fowler, as the two hung out at the Olympics this year in Rio. So Phelps is very much in the right crowd in Charlotte.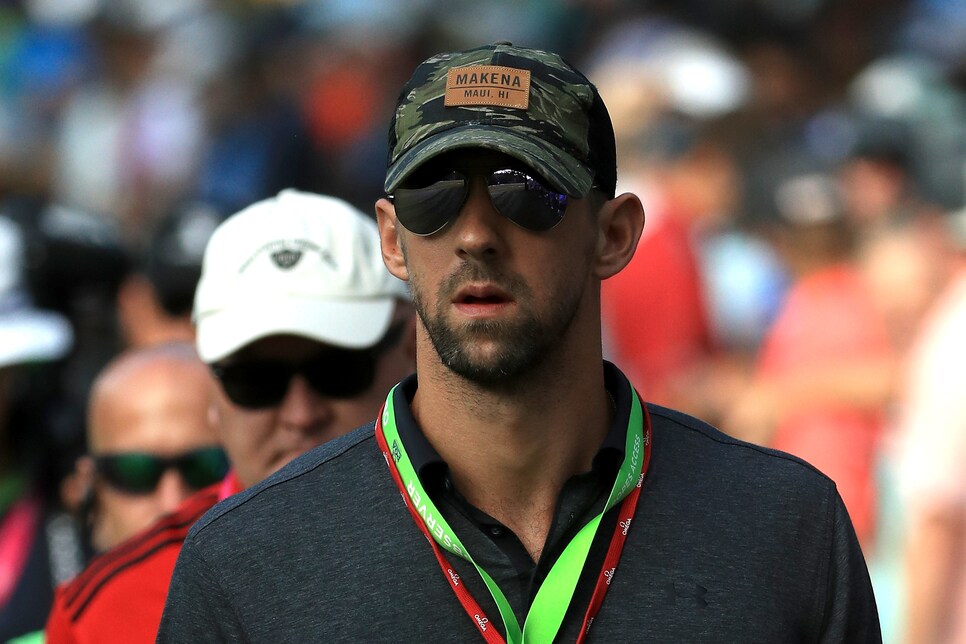 No, we didn't ask Phelps about the Shark Week race that pitted him against an actual shark. But someone else in the gallery did.